Hi All, Due to the impending weather (heavy rain and thunder/lightning) forecasted for Friday afternoon and evening, we are moving the Varsity Football games from Friday night to Saturday night (9/25) vs South Portland at 6pm. We have also moved our Boys soccer games vs Windham from 11am Sat morning to 2pm (both JV & V) so we may have time to prep fields. Rich Rich Buzzell, C.M.A.A. Athletic Administrator & PE Health Department Head Marshwood School District 260 Route 236 South Berwick, ME 03908 207-384-4500 x2121 207-384-4508 (Fax) 207-408-7055 (Cell)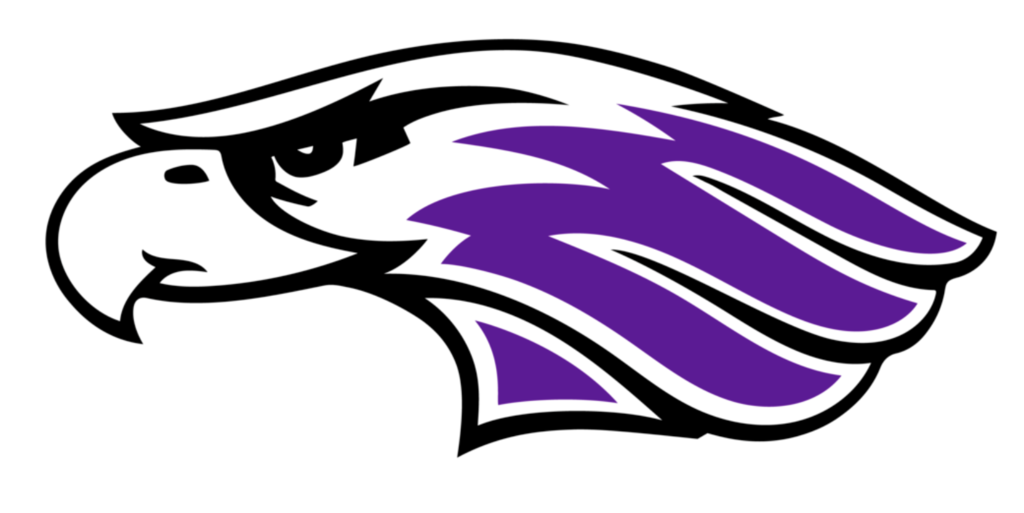 Marshwood Great Works School Lunch Monitor Position 3 hours per day 11:15 to 2:15, $15 per hour(207) 384-4010

Lunch monitor position at Eliot Elementary School 3 hours per day 11:15 to 2:15, $15 per hour.

Correction for Student Drop-off time at Eliot Elementary School Student drop-off time at EES starts at 8:05 and is the same on early release days.


Fall Reopening Information August 18, 2021 This evening, August 18, the MSAD 35 Board of Directors approved the MSAD 35 2021 – 2022 School Re-Opening and Re-entry Plan. This plan was developed in accordance with the Maine Center for Disease Control, The Maine Department of Education, MSAD 35 Advising Physician, MSAD 35 District Nurses. As stated during the spring, MSAD 35 schools are preparing for the full return of students to in-person instruction. We are extremely excited about this and are looking forward to welcoming students on September 1st and 2nd. The creation of this plan has been a trying task. Health and safety requirements and recommendations have been released slowly over the past three weeks. On Thursday, August 12, 2021, the standard operating procedure from the Maine Department of Education was released. As you review that document, there are portions of that document that are requirements, such as how close contracts are determined, and other portions that are recommendations, such as whether or not to be involved in pool testing. As we developed this plan, there were two critical components that were at the core of our decision-making. Those core issues are the safety of students, staff, and our community and the best way to keep students in school. Universal masking for our district schools will be part of this plan. For the 2020 – 2021 academic year, our greatest struggle was the fact that 719 students in our district had to quarantine due to the fact that they were considered close contacts. Consider that a typical quarantine lasts 8 to 14 days. That is in excess of 6,000 days (calculating for weekends) of instruction or days where families were adversely impacted by quarantine. Under the Maine Department of Education Standard Operating Procedures, universal masking in a school building will eliminate the need to contact trace in a classroom setting (not cafeteria), if all staff and students are masked appropriately. With this change in procedure, universal masking may significantly reduce the number of quarantine days, allowing students to attend school in person with far fewer interruptions. It also may significantly decrease the negative impact on families' schedules and provide the safest environment for students and staff. I fully understand that many members of our community have drastically different opinions on the topic of masking. Please understand that this was an extremely difficult decision. With the Federal Center for Disease Control, Maine CDC, The American Academy of Pediatrics, and our District Physician supporting masking, the focus on the safety of all students was the deciding factor. I have been in contact with the Maine CDC in order to gain an understanding of the vaccination and community transmission thresholds in which they would no longer recommend masking for our high school students. It is my hope to remove the masking requirement at Marshwood High School, where staff and students have the opportunity to be vaccinated, as soon as we safely can. As vaccines for our younger students become available and recommendations from public health organizations evolve we will continue to evaluate and adjust our plans and procedures. I have included a link to the district's "MSAD 35 School Reopening Plan" to this letter. This is a detailed document that will provide answers to the vast majority of questions. In addition, the document includes a Frequently Asked Questions section to provide clarity on specific questions. In addition, you will be hearing from your child's individual school(s) in the next 10 days to prepare for the start of the school year. This plan will go into effect on Monday, August 23rd, 2021. As always, I am grateful for the community's support our district has received during this difficult time. It was my hope that this school year would allow us to return to a more normal school experience. We will need to once again be vigilant and work together as we continue to navigate this global pandemic. John Caverly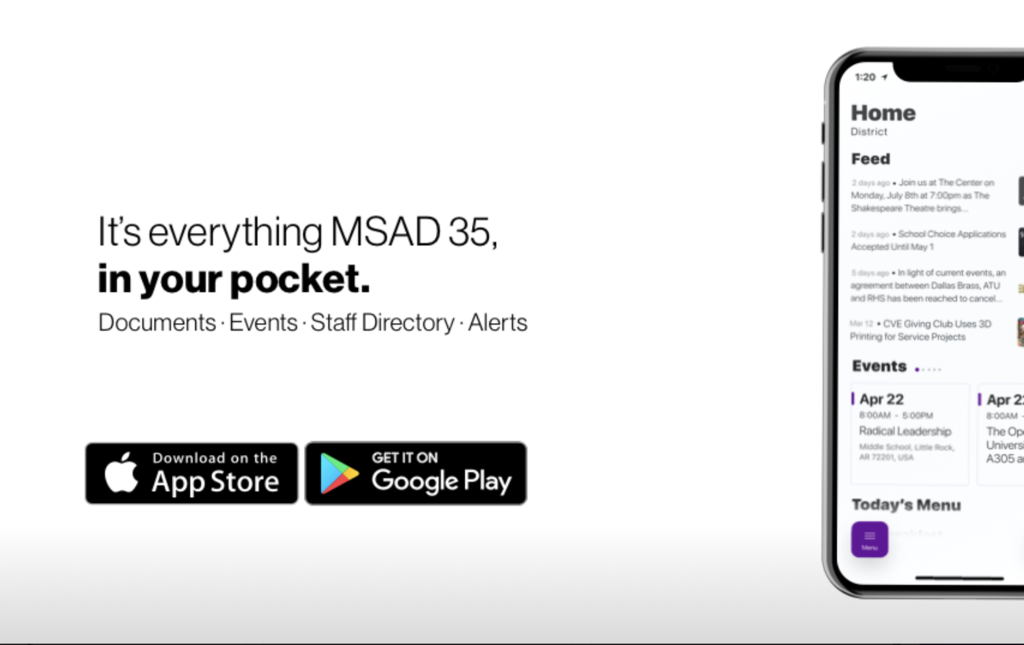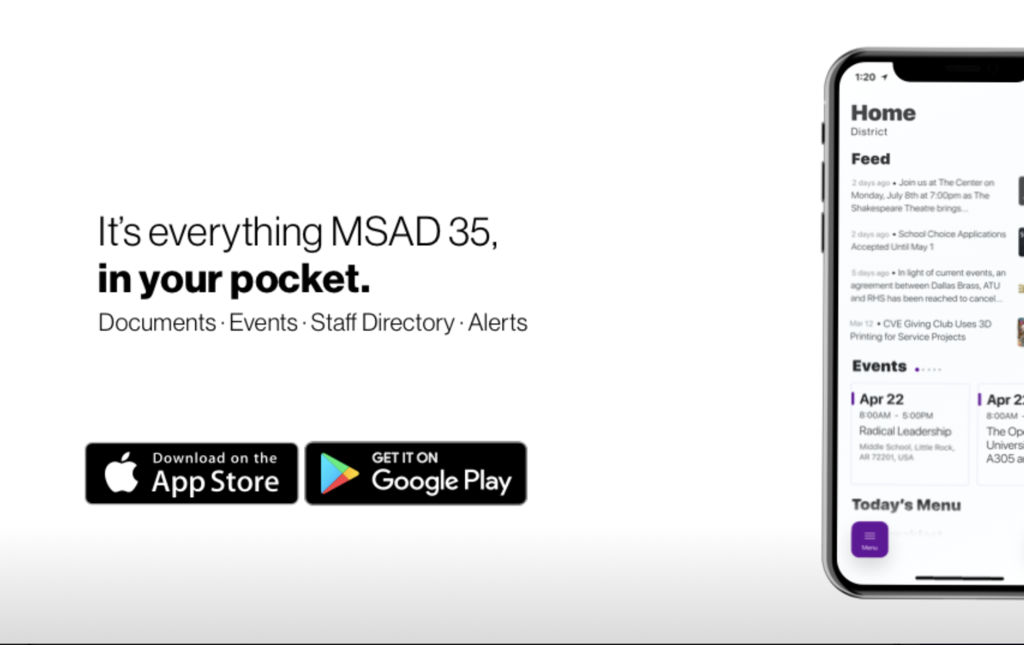 Marshwood School Calendar for 2021-2022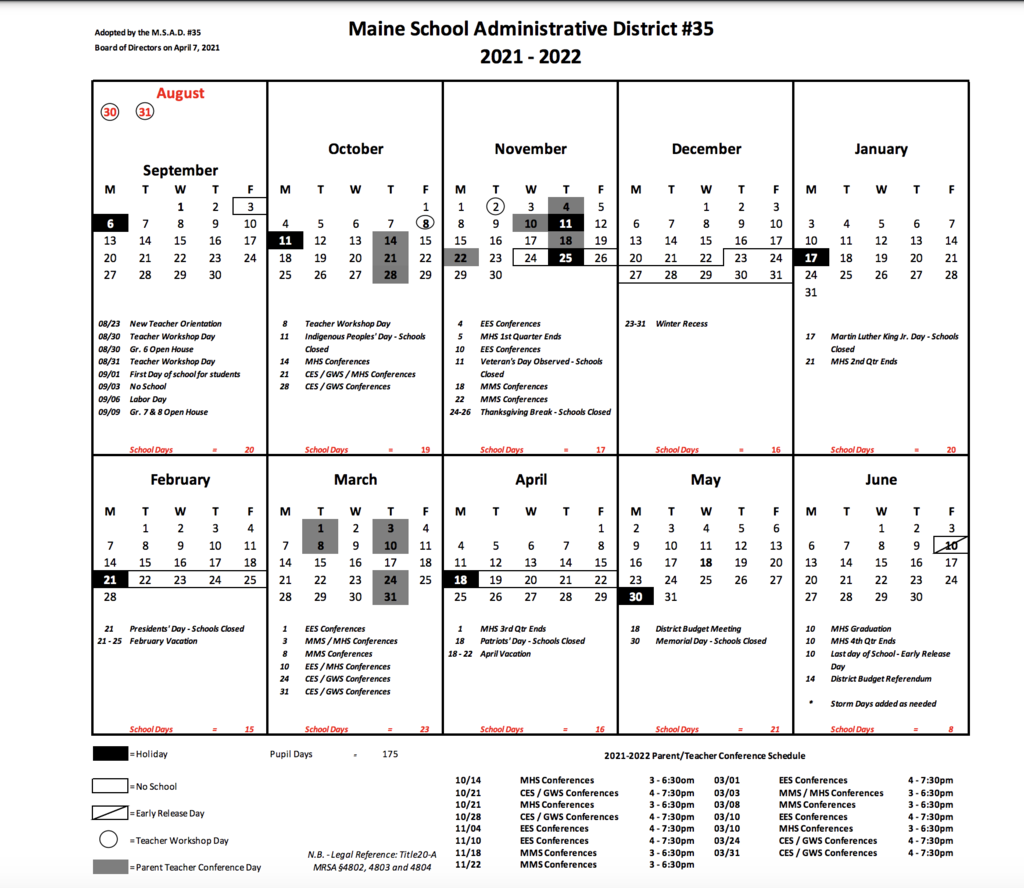 June 11, 2021 Gratitude Over the past week, I have been writing this letter in my mind over and over again. Every time I feel as though I'm making progress, the message it sends does not seem to carry my heartfelt sentiments and gratitude to all of you. How do you say thank you to a community that has stood hand-in-hand with our district in order to serve the needs of our children? As I answer that question, I keep going back to one simple point: children are a gift. To work with them and watch them grow is a blessing for any educator. For a parent, there are few greater acts of trust that reach the magnitude of sharing the responsibility of helping nurture and grow your children. Yet, in the midst of a pandemic, that concept of trust began to have a greater meaning. Our schools needed to evolve from a traditional educational setting to one which now focused equally on so much more than reading and writing. We evolved into centers to provide meals to greater numbers of families. We established medical management systems to respond to and prevent the spread of COVID 19. Our facilities management evolved from concerns about waxing and washing of floors, to managing air exchange and ionization systems. We adapted a classroom environment with 22 students sitting in desks in front of teachers to flexible settings that allowed for remote, hybrid, and in-person learning. Parents were asked to make extremely difficult decisions. Do I send my child to school in person in the midst of a global pandemic, or do I have my child learn remotely and miss time with their peers? To compound this decision, each family needed to determine what they could support financially as the pandemic adversely impacted many in our communities. In order to make these difficult choices, we needed to trust one another. Honestly, there were many people across the state who felt that schools would likely go fully remote by October. I remember the fear I had when writing the district in early September to share the information about our first positive COVID 19 case in one of our schools. Together, we navigated the fall, and when numbers began to spike in November, December, January and February, we stayed the course. Together, we continued to move forward with both hands tightly on the wheel. Then in early May, as numbers began to decrease, we were able to slowly lessen the restrictions in our schools. Together, we managed that. I know that at times things were not perfect. Hindsight is 20/20, and there are many things that I could have done differently. That said, there are two things that will not change. First is the health and safety of our students, staff and community will always be our priority. Second is the importance of being open and honest as we build trust with our community. There are many lessons that we will all take away from this pandemic and this school year, but I hope one of those lessons is that we are stronger together, and our differences make us stronger. Thank you for all that you have done to support our students and staff! I never imagined that being a Superintendent of Schools would involve what the last 16 months have brought. From the bottom of my heart, I thank you, the staff thanks you and our students thank you. What lies ahead? On Wednesday, some positive news was released from Governor Mills. In that press release, it was shared that starting in the Fall of 2021 there will be no social distancing requirements in schools (other than lunchtime). At this point, masks will still be required. Schools are also being recommended to implement pool testing, which is volunteer weekly COVID 19 testing for unvaccinated students. I have been working with the district nursing staff and we will be providing more information about this in late July, to include an interest survey. If we have learned one thing, it is that State guidance may change between now and the start of school in the fall. In fact, as I was revising this letter, I received a Priority Notice from Governor Mills stating that the State of Civil Emergency will be ending on June 30, 2021. The notice further states that "the last remaining face covering requirement, which only applies to indoor Pre-K to 12 schools and child care setting, will end June 30th. The Maine CDC will continue to strongly recommend, but not require, that all unvaccinated people wear face coverings indoors." Stay tuned. We are planning for a full, in-person return to school in the fall and a return to our traditional weekly schedule that was in place prior to the pandemic. We will be returning to our regular bussing capacities and 7-hour school day. Individual schools will be reaching out over the summer to share more in-depth information and schedule details. Our district continues to value diversity, ensure equity and model inclusion. As students return to school in the fall, we will focus first on building connections with students. All students should feel safe, valuable and connected with others in their school. There are many students who will be attending school in-person for the very first time, and it is important that we meet each child where they are and provide the support needed to grow both personally and academically. Parents of seniors, please enjoy graduation this evening. What a testament to the resiliency of the class of 2021. I can only imagine the emotions that you all must be feeling. Joy, excitement, and pride. Yesterday I had the opportunity to share the "Full Circle" experience with our seniors. To see their happy faces truly warmed my heart. What those seniors may not have realized is that for our staff, it was a beautiful reminder of why we chose to become educators. As the seniors moved from building to building, a beautiful energy was left in their wake. In many ways, it signaled the start of the healing and return to normalcy for our district. That was the gift your children provided the district yesterday. As I write this, it is with tears in my eyes but warmth in my heart. Thank you, class of 2021! Enjoy tonight, being together with family and friends is a wonderful gift for us all! Parents, thank you for sharing your most precious gift with MSAD 35! Humbled to be in partnership, John Caverly Superintendent of Schools
Two weeks ago, Marshwood Adult Education and our community congratulated the Adult Ed class of 2021 graduates. We want to give special thanks to our guest speakers, the custodial and technology staff for their assistance, and the graduates who have worked tirelessly for their diplomas! Pictured: Superintendent John Caverly, Adult Education Director Linda Greer, History teacher Cari Quater, and 2021 graduate Ashley Rice.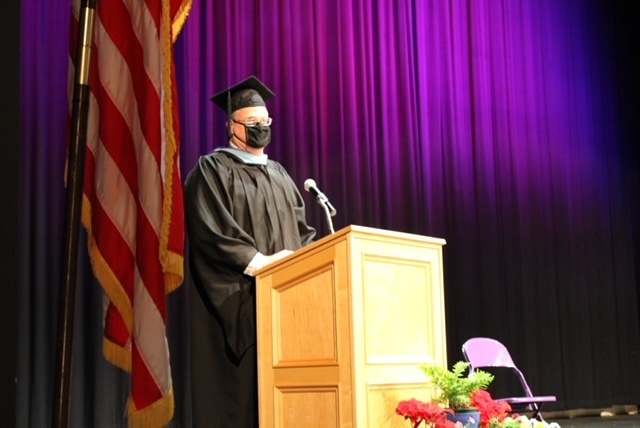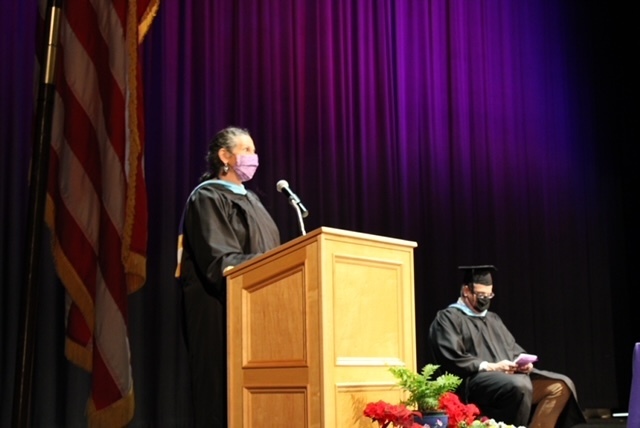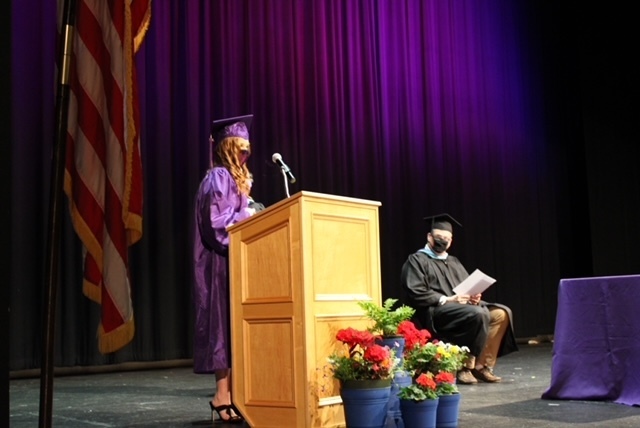 MSAD 35 News June 9, 2021 Dear Families and Staff, First of all thanks for your hard work, patience and support during this school year; it was tough but here we are, June 2021 and things are definitely looking brighter! A couple of notes on the upcoming vaccination clinic: COVID Vaccination Clinics will be held on June 11 at MHS from 8:30-10:00 and MMS from 10:15-12:15. Your student's vaccination card is at the site (school) where they received their first dose. If you need to get the second dose at a different site, please contact the RN at the school where the first dose was administered to pick up their card. Your student can receive the first dose during this clinic. You will need to fill out the consent form for them to bring with them. If you need a consent form, please contact me Judy Doran RN or your school nurse and we'll send one out to you. You are welcome to be present and can fill out a consent on site but your attendance is not required. The Pfizer vaccine has received Emergency Use Authorization for children aged 12 and up and is widely available in Maine if you decide to hold off on getting your child vaccinated now but would like to in the future. COVID-19 Vaccinations are our ticket out of this pandemic. The more people who are vaccinated, the less restrictions we all face and the safer our communities are for all people. I often get too wordy in these letters, but today I'm going to keep it short. Thanks again! Thank you Bus Drivers! Thank you Custodians! Thank you Teachers! Thank you Ed Techs! Thank you Admin Assists! Thank you Food Service Folks! Thank you Families! Thank you Kids! Thank you Admin! Thank you Nurses, every one in every building! You all put in mighty effort and kept up with us as we tried to figure out next best steps. I think the next best step is taking a minute to breathe, giving ourselves credit for this year, allowing some down time, being patient with one another and moving forward. OK maybe some ice cream, parks, mountains, beach, music, dining, hiking, connecting with friends, family, whatever…...just remember you've all been through the wringer, some more than others. Take the time you need to breathe and move forward. Thanks again and here's to summer! The MSAD35 Nursing Team