Girls soccer defeats Massabesic 11-1. Goals from Hammond (3), J Arnold (2), Eastman, S. Anderson, Theriault (3), Parker. Assists from Fife, Coomey, Gori, Eastman, J. Arnold, Young. 1 save for Sam Arnold and 2 saves for Cam Leveille.

Marshwood B Soc defeats Massabesic 9-0 Goals by Milo Closson, Rowan Carter, Jason Singer, Luke Nelson, Dougie Starkey, Jeremy Turner, Wyatt Yager, Owen Boyer, and Michael Burbank. James Melino had two assists while Rowan Carter, Michael Burbank, Milo Closson, and Ryan Pote each had one. Andrew Perry made 1 save in net.

Some of Marshwood finest repping homecoming.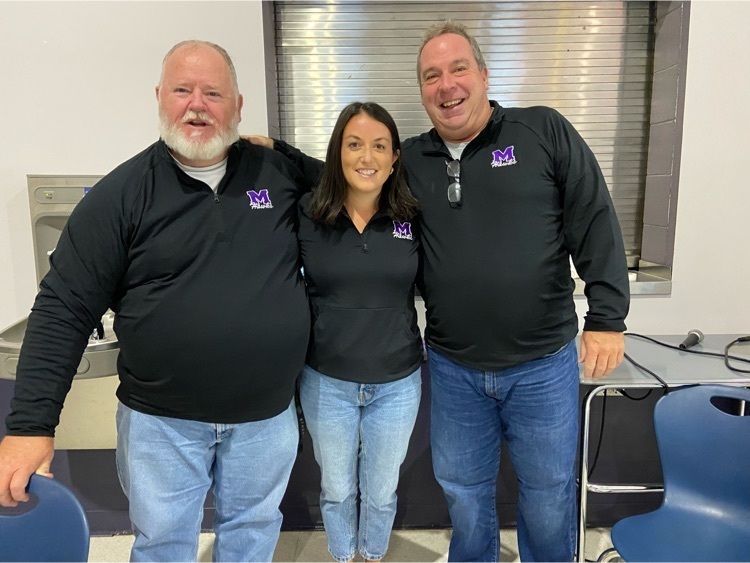 Volleyball update: Marshwood loses 3-0 in a tough battle with Falmouth. The girls left it all on the court tonight!

Great job Coach Kristen Amato! Reminding her field hockey kids Of the "student" in student-athlete on this very rainy afternoon. Reflection, review, and team building. Go Hawks!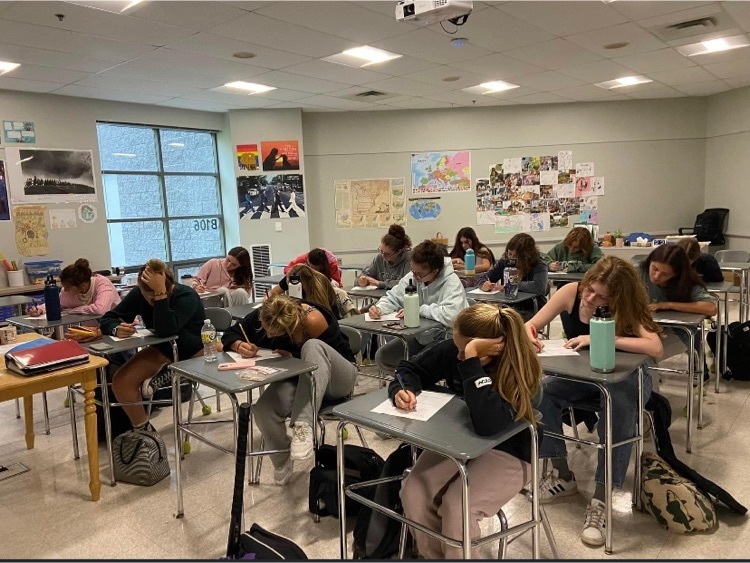 Marshwood field hockey ties Gorham 1-1 in a double overtime game! Nice job ladies! Erika Parker gets the goal for the Hawks!! Next game Friday vs Massabesic

Marshwood Boys Soccer win 9-0 over Noble. Wyatt Yager -3 goals, Ryan Pote -2 goals, Dougie Starkey -2 goals, &Declan Fitzgerald ,Milo Closson 1G Closson, Yager, Fitzgerald, Pote, Rowan Carter, & Owen Boyer 1 asst & James Melino had two. Andrew Perry & Andrew Layton 1 sv each

Girls soccer update: Marshwood girls win 4-1. All goals from Lilli Hammond and one assist from Jadyn Eastman. Sam Arnold was awesome with 7 saves. Everyone had a huge second half (was 1-1 at halftime).

Hawks Volleyball had their best offensive performance of the season tonight. They defeated Massabesic 3-0. Leading the way was Peyton Emery, and Sivan Semo. Anchoring the charge was Averi Dudley. Full team effort to finish in three sets.

The App to Use for All Marshwood Information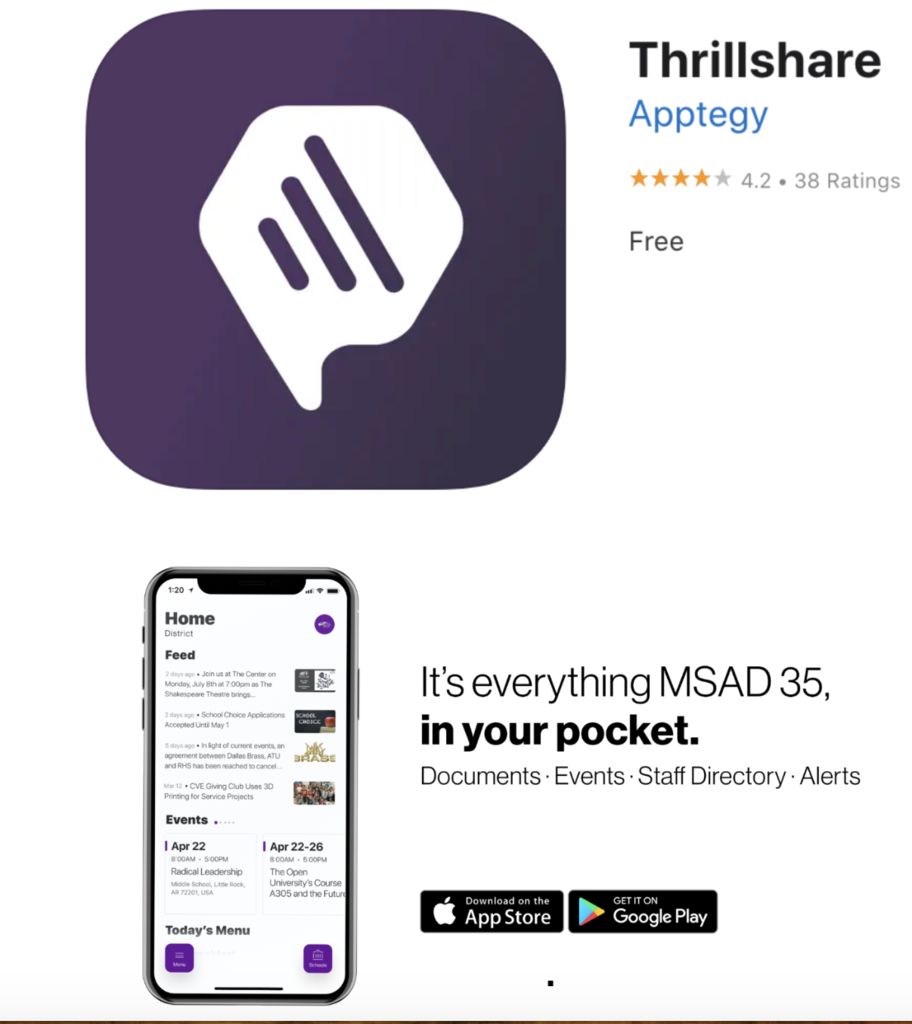 Marshwood Homecoming Dress Themes for the week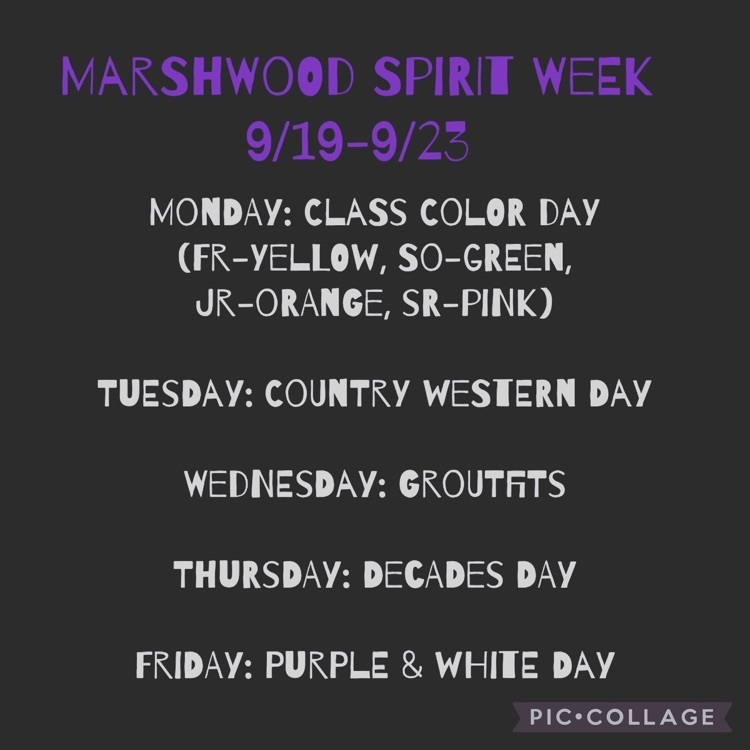 Congrats to our Marshwood XC girls team. Runner up finish at So Maine Classic on Saturday

Marshwood Boys Soccer beats Bonny Eagle 3-0. Wyatt Yager had two first half goals assisted by Graham Pruyne and Jason Singer. Rowan Carter scored in the second half assisted by Declan Fitzgerald. Andrew Perry made 3 saves in net.

Hawks girls soccer remains undefeated. Girls soccer beat Bonny Eagle 2-0 with goals from Rowan Waddell and Lilli Hammond. One assist also from Hammond. Sam Arnold solid in net with three saves. Full team effort! #HAWKPRIDE

Marshwood Boys Soccer lose for first time this season to Deering 2-1. Jason Singer scored a header on a corner kick, assisted by James Melino. Andrew Perry made 5 saves in net.

Hawks volleyball loses 3-0 to Kennebunk. Set 1: 19-25 Set 2: 12-25 Set 3: 20-25 Tough loss by the young hawks team. They battled hard in every set. They were led by strong performances from Seniors Taylor LaBreck, Peyton Emery and Junior Kate England.

Marshwood Boys Soccer beat Westbrook 5-0. Graham Pruyne scored the opener and Hawks got 3 goals from Wyatt Yager; Assists to Rowan Carter, Declan Fitzgerald & James Melino Ryan Pote finished the scoring with a Penalty Kick goal.

Hawks field hockey win over south Portland/westbrook in a 4-1 victory! Two goals scored by junior Erika Parker, two by sophomore Eva Hersey. Strong play by Elaine Doran, Maddie LaBreck, Chloe Walker, Elle McDaniel, and Grace Brackett. Great saves by GK Lily Dupree!

MHS XC results: The Marshwood Cross Country team dominated their home meet, winning both the individual and team boys and girls races. The boys got things started with a strong performance from freshman Henri Rivard, who cruised to his first high school victory. Senior Hayden Sawyer was the runner up, with Gehrig Hatch (8th), Nate Kelley (11th) and Ben Byrd (12th) rounding out the scoring for the Hawks. Joe Riddell (13th) also ran a strong race, displacing 9 runners. The boys scored 32 points, besting Cheverus (50), Windham (57), and Thornton Academy (98). The girls team left no doubt they they are one of the best in the state with a solid team effort placing 7 in the top 8. Addie Fuller won the race by over 30 seconds with teammates Sarah McClellan, Emma Tessier, Maya Sanzone, Maggie Chamberlain, Alana Day, and Ava Sanzone finishing 3rd through 8th respectively. With a near perfect score of 19, the girls won convincingly over Thornton Academy (69), Windham (75), and Cheverus (83) The Hawks next race is on Saturday, 9/17 at the Southern Maine Classic Invitational.

Marshwood volleyball loses 3 close sets to S. Portland. The team went on stretches of brilliant volleyball. Katie Sanborn had a solid game at Middle Hitter. Norah Knowles excelled offensively in her first start. Aided by a strong setting performance by Averi Dudley.