Good News of the Week, Mrs. Dube's class decided that they wanted to bring some extra cheer and positive words for everybody here at EES! Thank you to these kind 1st grade friends for the wonderful posters!

So happy to receive this Letter of Admiration. Thank you Bentlee! You made our year!!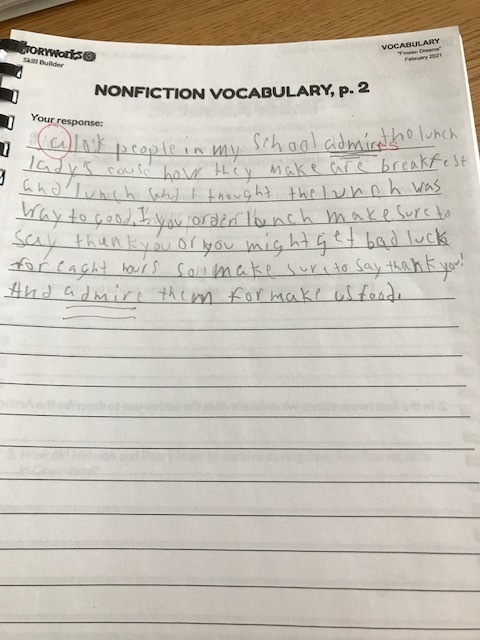 It's Maple Syrup Time! Students had fresh maple syrup with their lunch today thanks to the awesome EES Staff!!