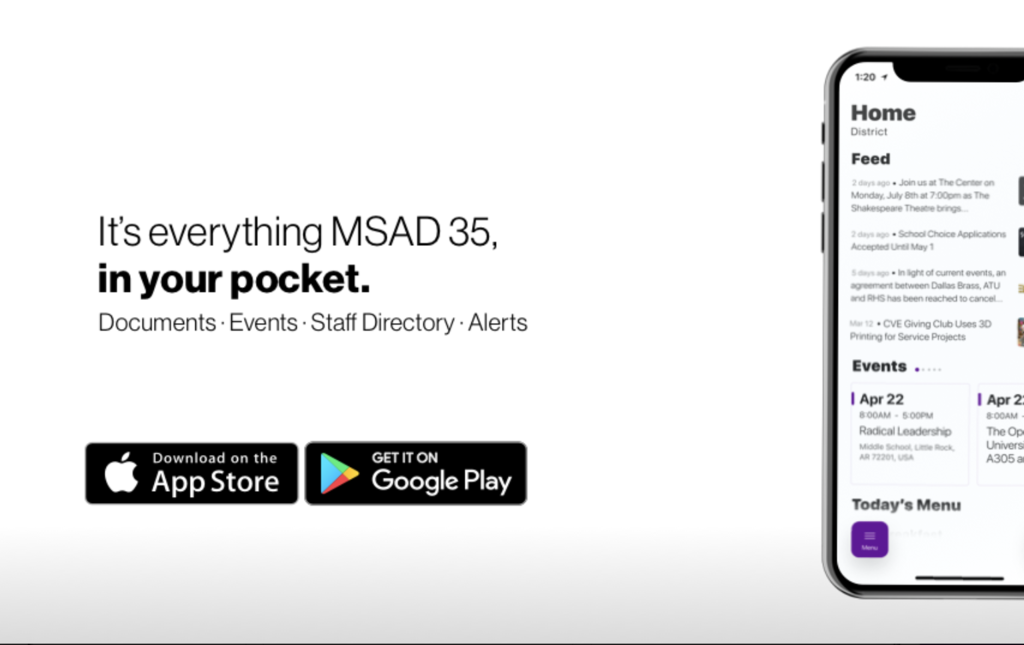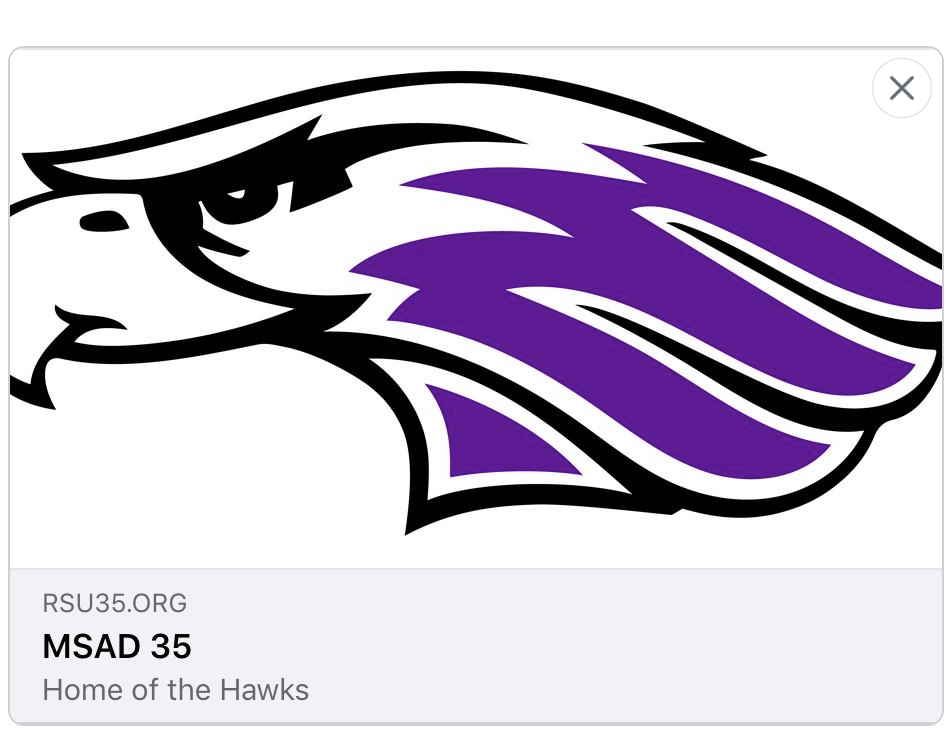 Breakfast and Lunch Program for the District Hello and Happy Summer, I am writing to let you all know about our totally FREE Summer Break Feeding Program. Similar to our programs in the past, (Thanksgiving, Christmas, Spring Break and Winter Break) we are preparing FREE balanced breakfasts and lunches for six weeks during the summer break. This program is for all children the age of 18 and under in the Marshwood community regardless of their student status. Please fill out the order form attached indicating the days you would like to pick up meals for your children, how many children you have in your household and where you will be picking up the meals. Pick-up days will be as follows. Monday for Monday and Tuesday meals Wednesday for Wednesday and Thursday meals Friday for Friday, Saturday and Sunday meals Pick-up time will be between 10:00 am until 12:00 pm each pick-up day at the Central Elementary School or Eliot Elementary School only. I hope you find this program useful and participate in it as much as you can. We take pride in our work and we would like to see this program be successful and help as many families in the community as we can. Summer Break Order Form: Please hit Control + Click on the URL to follow the link.
https://forms.gle/26x5a3gpN8ic
... Thank you and stay safe, Stephen Baldoumas Director of Dining Services Marshwood School District 207 384 4500 ext. 67120
stephen.baldoumas@rsu35.org


Office Hours: 9:00 am to 3:00 pm Wednesday, June 30 9:00 am to 3:00 pm Thursday, July 1 9:00 am to 3:00 pm Wednesday, July 7 9:00 am to 3:00 pm Thursday, July 8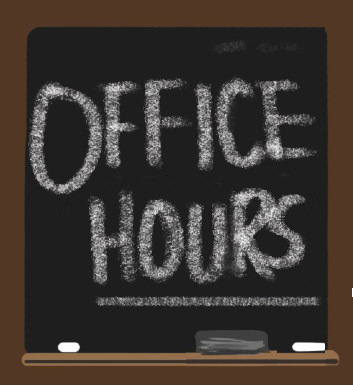 Marshwood School Calendar for 2021-2022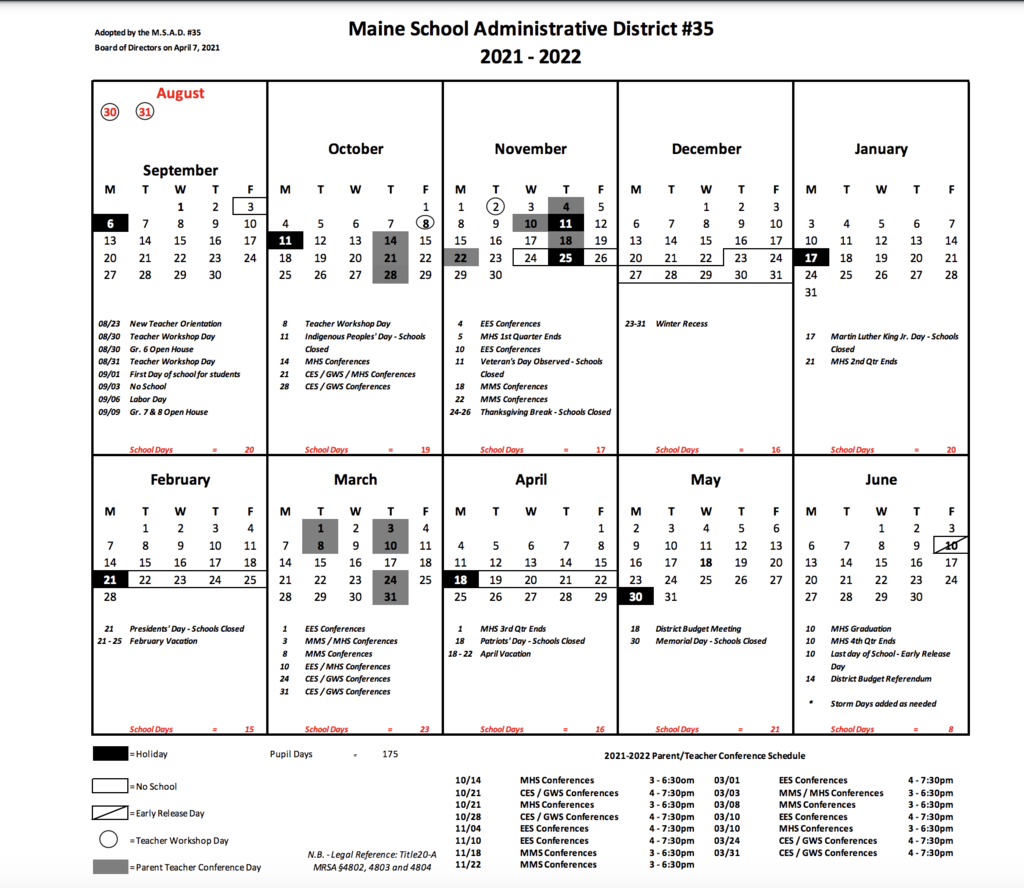 Eliot Elementary School Family Handbook 21/22 School Year Please copy and paste this link:
https://5il.co/ulox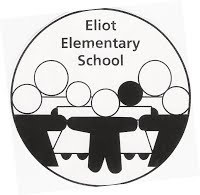 Office Hours: June 16-25, 2021 Monday to Friday 9:00 am - 3:00 pm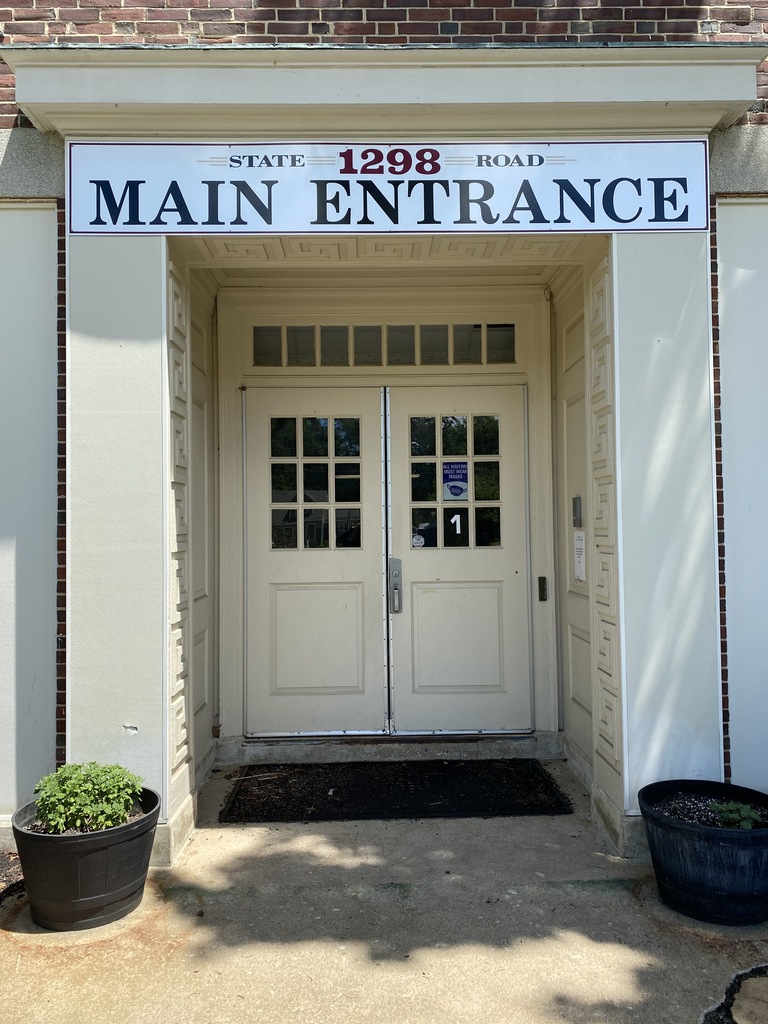 MSAD 35 News June 9, 2021 Dear Families and Staff, First of all thanks for your hard work, patience and support during this school year; it was tough but here we are, June 2021 and things are definitely looking brighter! A couple of notes on the upcoming vaccination clinic: COVID Vaccination Clinics will be held on June 11 at MHS from 8:30-10:00 and MMS from 10:15-12:15. Your student's vaccination card is at the site (school) where they received their first dose. If you need to get the second dose at a different site, please contact the RN at the school where the first dose was administered to pick up their card. Your student can receive the first dose during this clinic. You will need to fill out the consent form for them to bring with them. If you need a consent form, please contact me Judy Doran RN or your school nurse and we'll send one out to you. You are welcome to be present and can fill out a consent on site but your attendance is not required. The Pfizer vaccine has received Emergency Use Authorization for children aged 12 and up and is widely available in Maine if you decide to hold off on getting your child vaccinated now but would like to in the future. COVID-19 Vaccinations are our ticket out of this pandemic. The more people who are vaccinated, the less restrictions we all face and the safer our communities are for all people. I often get too wordy in these letters, but today I'm going to keep it short. Thanks again! Thank you Bus Drivers! Thank you Custodians! Thank you Teachers! Thank you Ed Techs! Thank you Admin Assists! Thank you Food Service Folks! Thank you Families! Thank you Kids! Thank you Admin! Thank you Nurses, every one in every building! You all put in mighty effort and kept up with us as we tried to figure out next best steps. I think the next best step is taking a minute to breathe, giving ourselves credit for this year, allowing some down time, being patient with one another and moving forward. OK maybe some ice cream, parks, mountains, beach, music, dining, hiking, connecting with friends, family, whatever…...just remember you've all been through the wringer, some more than others. Take the time you need to breathe and move forward. Thanks again and here's to summer! The MSAD35 Nursing Team

When Mrs. Welsford's class make a "sushi" request, we deliver!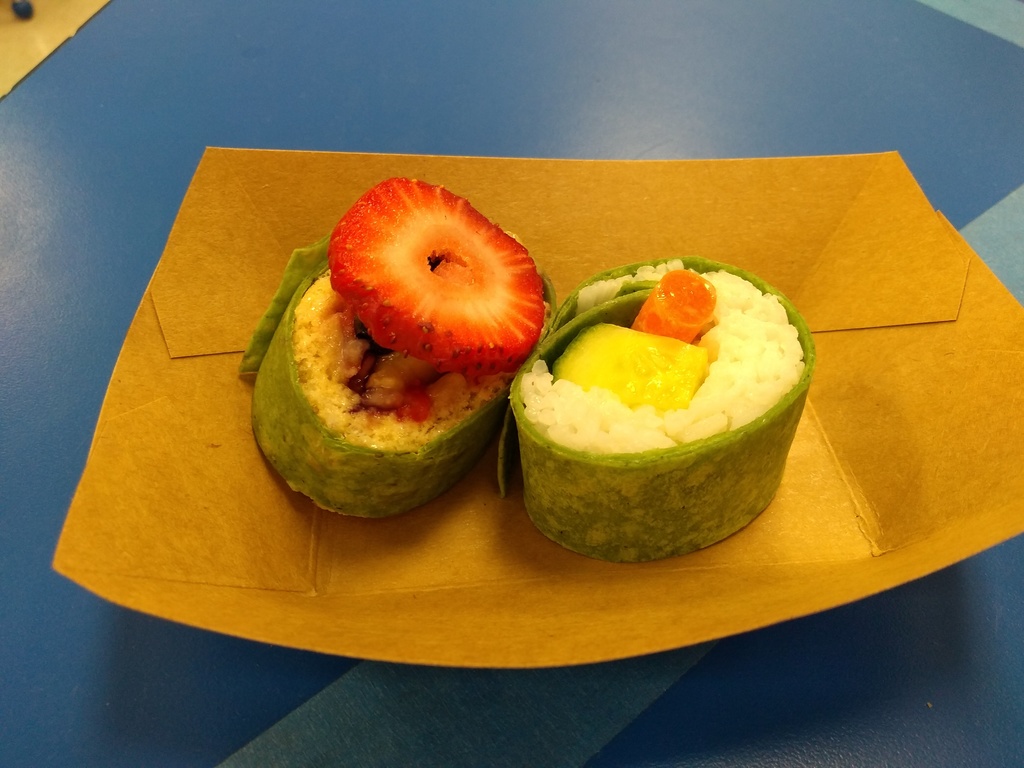 No School on Memorial Day Monday, May 31, 2021
Good News of the Week, Mrs. Dube's class decided that they wanted to bring some extra cheer and positive words for everybody here at EES! Thank you to these kind 1st grade friends for the wonderful posters!

So happy to receive this Letter of Admiration. Thank you Bentlee! You made our year!!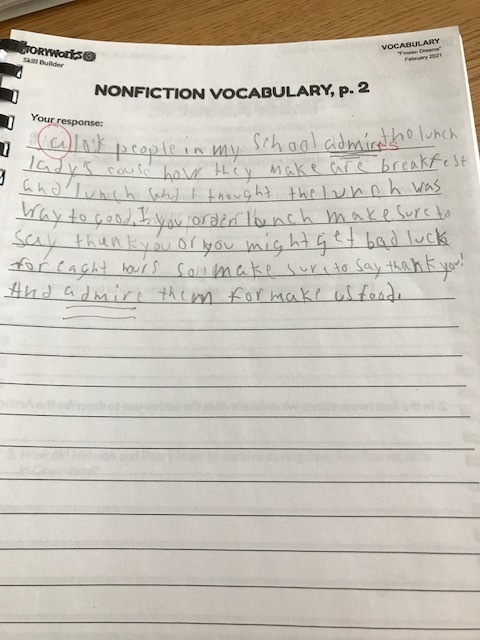 It's Maple Syrup Time! Students had fresh maple syrup with their lunch today thanks to the awesome EES Staff!!