Have a wonderful summer! Office Hours are Mon-Thurs 7:00 am to 1:00 pm or by appointment. June 20th office closed in acknowledgement of Juneteenth.

Good News From Eliot Elementary School June 14, 2022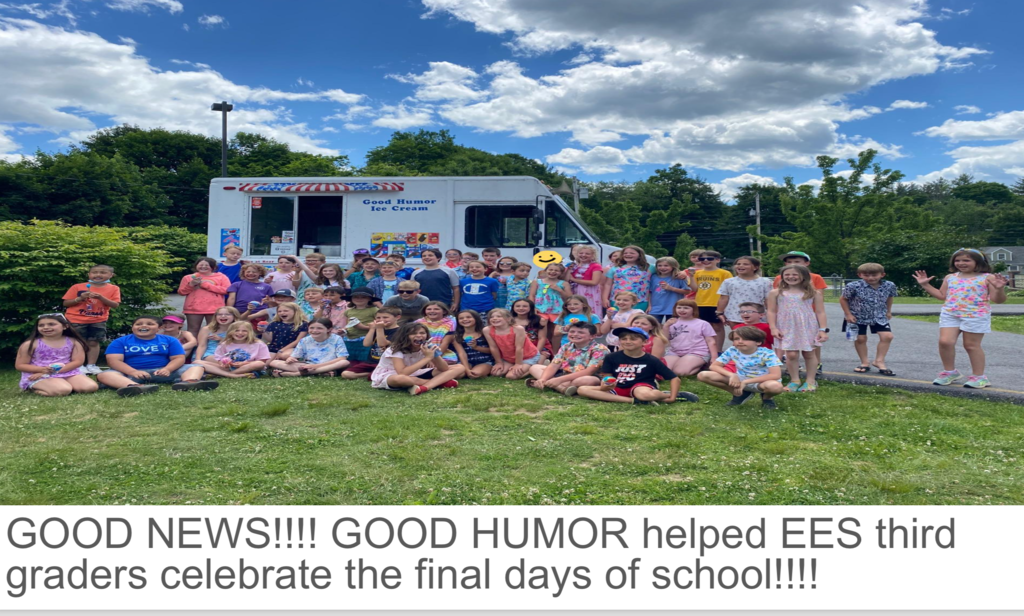 Link to Complete Agenda for School Board Agenda for June 15, 2022 BOARD AGENDA FOR 15 JUNE 2022 0
https://5il.co/1c10m
Maine School Administrative District No. 35 Board of Directors – Regular Meeting Agenda Marshwood High School – Learning Center Wednesday, 15 June 2022 – 7:00 PM
https://www.rsu35.org/page/board-meeting-stream-information
Reminder: As of March 9, 2022 all MSAD 35 building recommended/optional masking indoors. 7:00 PM Call to Order - Superintendent will call the meeting to order and will preside over the meeting until the election of a Chairperson.

June 13 Chicken Patty sandwich Tuna wrap PB and J June 14 Hamburger or cheeseburger Tuna wrap PB and J

3rd Grade Celebration 9:00 - 9:45 am, Wednesday, June 15th EES Baseball Field Please note that seating is limited. Feel free to bring your own folding chair!

Good Afternoon, Our photo company, Geskus, came to our Race for Education and captured some great pictures! Below is the link to the photo gallery where you can view and purchase photos. Thank you!
https://gallery.wearegeskus.com/2rZhWUNMUTdtc

Wear your race for education shirt today!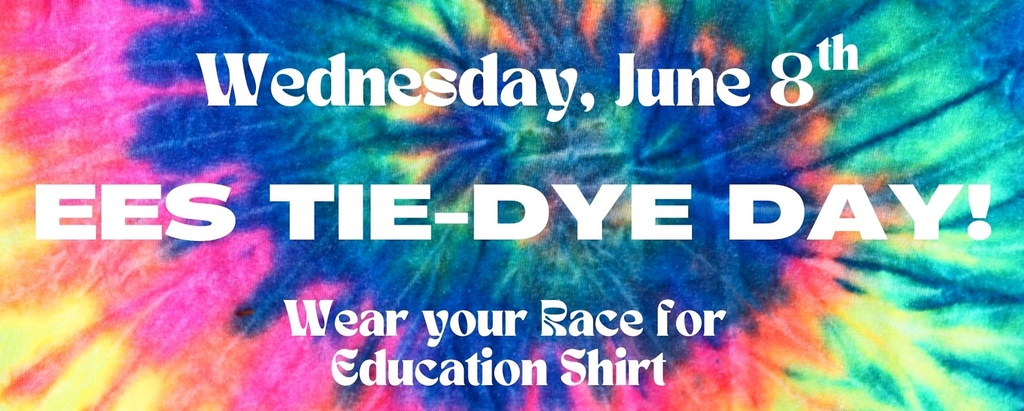 Tie Dye Day - Wednesday, June 8th Wear your race for education t-shirt to school.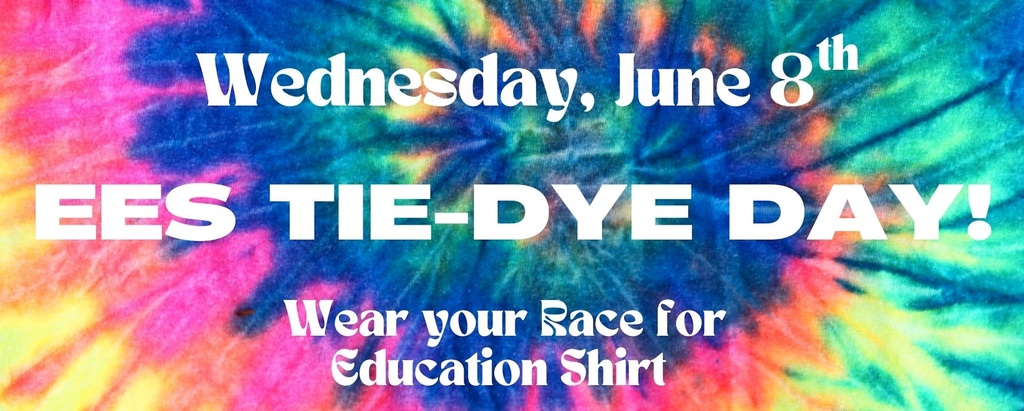 June 6 Pasta with meat sauce Blueberry parfaits PB and J June 7 Mac and cheese Blueberry parfaits PB and J June 8 Pizza Blueberry parfaits PB and J June 9 Chicken nuggets with fried rice Blueberry parfaits PB and J June 10 Cheesey breadsticks with marinara sauce Blueberry parfaits PB and J

Due to inclement weather Hike Through History will be delayed until Monday, June 6.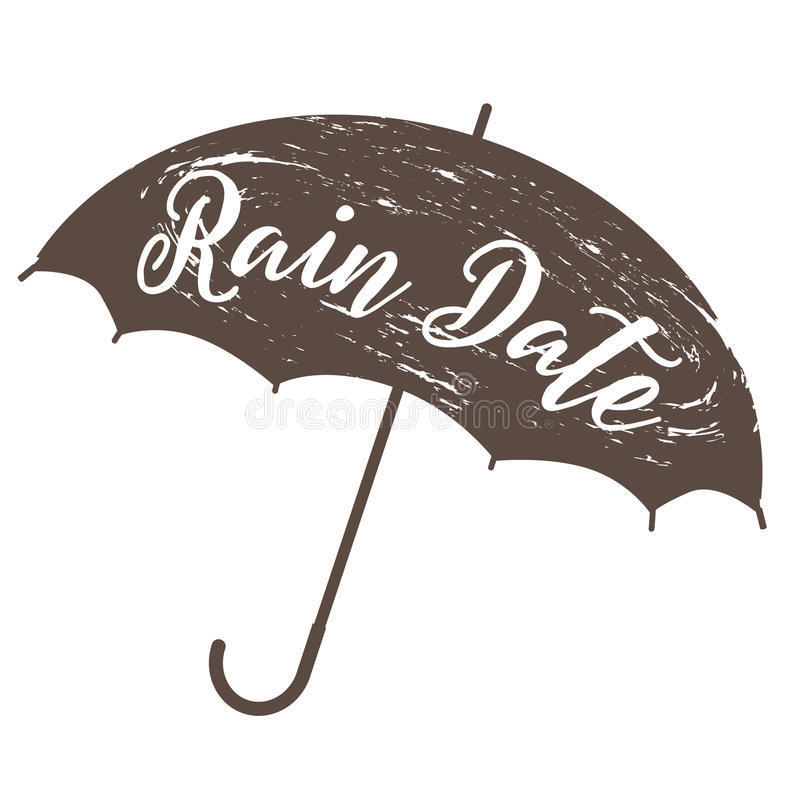 Tuesday May 31 Chicken Alfredo Chicken salad sandwich PB and J Wednesday June 1 Cheese or pepperoni pizza Chicken salad sandwich PB and J Thursday June 2 Breakfast for lunch (pancakes) Chicken salad sandwich PB and J Friday June 3 Chicken Patty sandwich Chicken salad sandwich PB and J

May 23, 2022 A message from MSAD 35 MAINE Dear District Families, On Friday, May 20, 2022, The J. M. Smucker Co. issued a recall of select JIF ® peanut butter products sold in the U.S. due to potential Salmonella contamination. The recalled peanut butter was distributed nationwide in retail stores and other outlets. Recalled products include the products below with lot codes 1274425 – 2140425 (to find the lot code, look alongside the best-if-used-by date). Prior to the notification of this recall, this product was served in the cafeterias at Eliot Elementary and Great Works Elementary. As soon as the cafeteria team was notified of the recall, they diligently reviewed the products in our kitchen pantries and disposed of the affected peanut butter product, following rigorous protocols for recall situations. Marshwood School District continues to serve alternative brand peanut butter and pre-packaged peanut butter and jelly sandwiches that are not part of the recall. Families with questions about the peanut butter they may have purchased from retail locations can visit the J.M. Smucker Company announcement on the FDA website. If you have further questions, please contact Karan Pfingst, Food Services Director at (207) 384-4500. Sincerely, Karan Pfingst, Food Services Director

Monday 5/23 Meatballs subs Ham and cheese wrap PB and J Tuesday 5/24 Beef Nachos Ham and cheese wrap PB and J Wednesday 5/25 Cheese or pepperoni pizza Ham and cheese wrap PB and J Thursday 5/26 Hot dog with beans Ham and cheese wrap PB and J Friday 5/27 Chicken Patty sandwich Ham and cheese wrap PB and J

May 20, 2020 Hello, A couple of quick updates on COVID testing and Vaccines in Maine. Yesterday the CDC's Advisory Committee on Immunization Practices endorsed the booster for children at least five months after they received their two-dose series. This would be a third dose for healthy children and the fourth dose for children who are immunocompromised. You can check with your PCP or COVID-19 Vaccination in Maine to schedule a vaccination. Free COVID tests are available to order again through
https://www.covid.gov/tests
and
https://www.accesscovidtests.org/
. They are also available in the front offices at your children's schools, one box of 5 tests per student. Thanks very much! The Marshwood District Nurses

Lunch Menu Tues., May 17: Hamburger or Cheeseburger with Beans. Vegetable: Green Beans. alternative Tuna or PB & J Sandwich Wed., May 18: Cheese or Pepperoni Pizza. Vegetable: cucumbers. alternative Tuna or PB & J sandwich Thurs., May 19: Fish Stick with Tater Tots. Vegetable: Corn. alternative Tuna or PB & J Sandwich Fri., May 20: Bagged Lunch Due To RACE for Education Hot Dogs, graham crackers, baby carrots, sliced apples, milk or juice

3 Days Away!! The RACE for Education helps to fund the majority of educational enrichment programs at Eliot Elementary School. Visit eliotpeeps.org/raceforeducation for more information about RACE and to sponsor a student.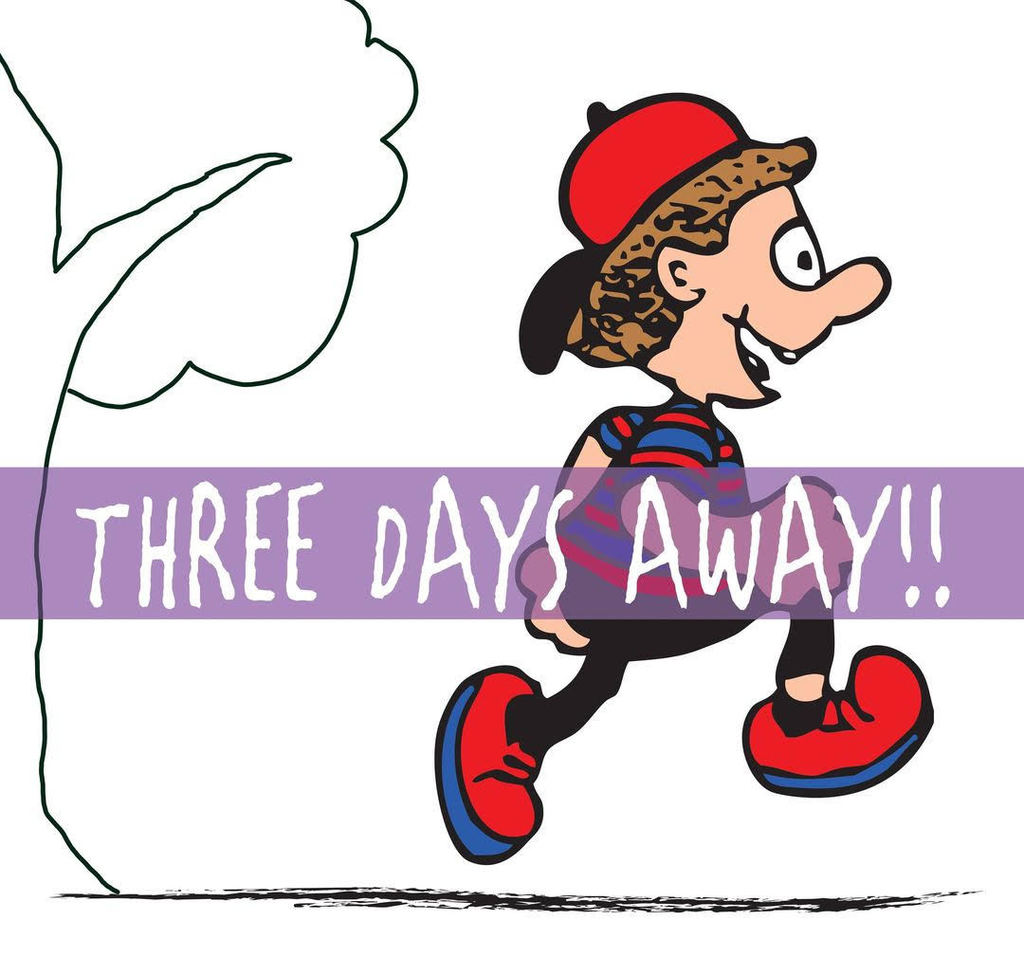 Good News from Eliot Elementary School May 16, 2022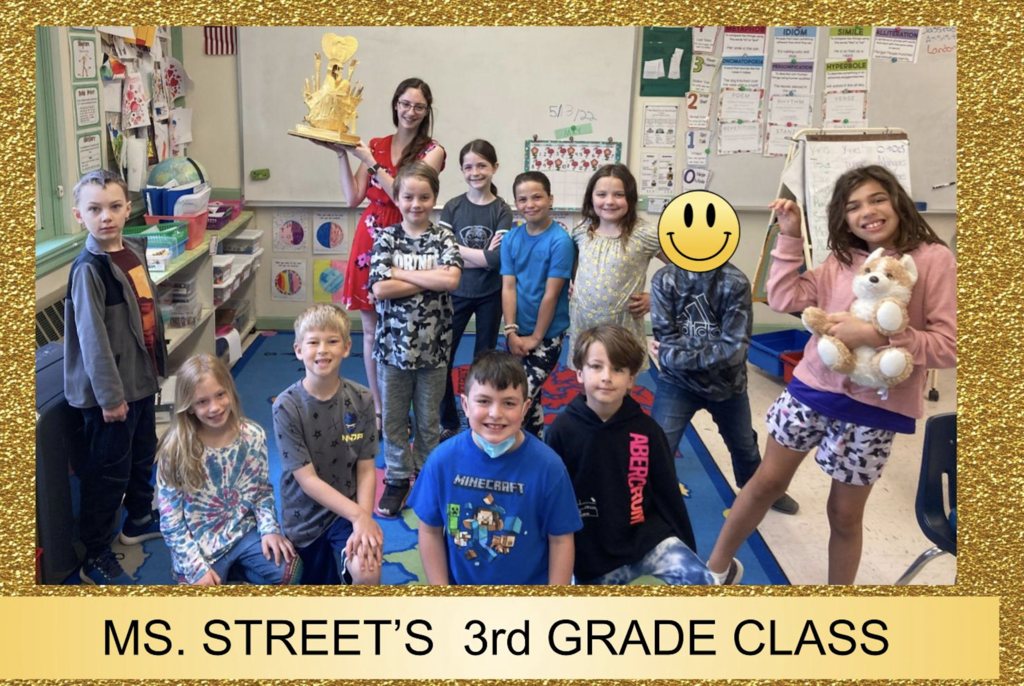 Eliot Elementary is One week away from their 12th annual RACE for Education! It's their one and only fundraiser each year, with money raised supporting many educational enrichment programs and field trips including Center For Wildlife visits, author visits, Recorders for 3rd grade music and so much more. For more information on PEEPs, please visit
https://eliotpeeps.org/
If you would like to donate to support PEEPs and their goal of funding a majority of EES educational enrichment programs and field trips, please visit
https://eliotpeeps.org/donations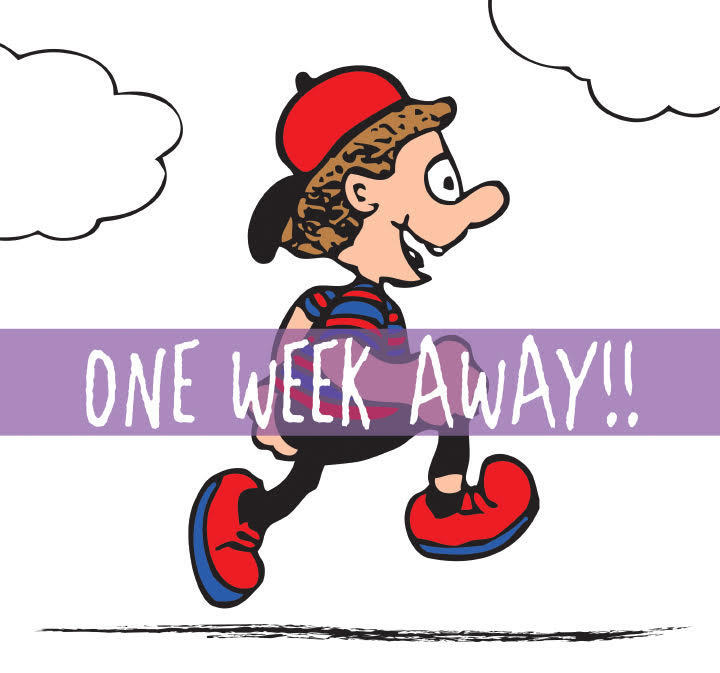 Special Olympics Update Good afternoon all, Today our York County Area Management Team and the planning committee at Noble High School met to discuss the current uptick of Covid-19 cases within York County. It is with a heavy heart that we bring you this news today (a week before the games). We have made the difficult decision to cancel this year's 2022 York County Spring Games at Noble. With the increase of cases in our area, we think it is best not to gather in large groups at this time.

Hello EES Families! PEEPs has been busy getting ready for this year's RACE for Education! As you know, this is our ONE and ONLY fundraiser all year long. The funds we raise support many enrichment opportunities for our students including field trips, author visits, Center for Wildlife Programming and so much more! Your student participated in a RACE kickoff assembly with DJ Carmen. They should have brought home a flier (
https://tinyurl.com/28utwpub
) explaining more about RACE as well as a Sponsor Letter (
https://tinyurl.com/5n7ea6yr
) that they filled out with their class. If you and your student would like to fundraise by being sponsored for the RACE, please see different options for doing so on that flier! Please reach out to us via email at
eliotpeeps@gmail.com
or contacting one of the board members directly. Thank you for your support! PEEPs Board of DIrectors