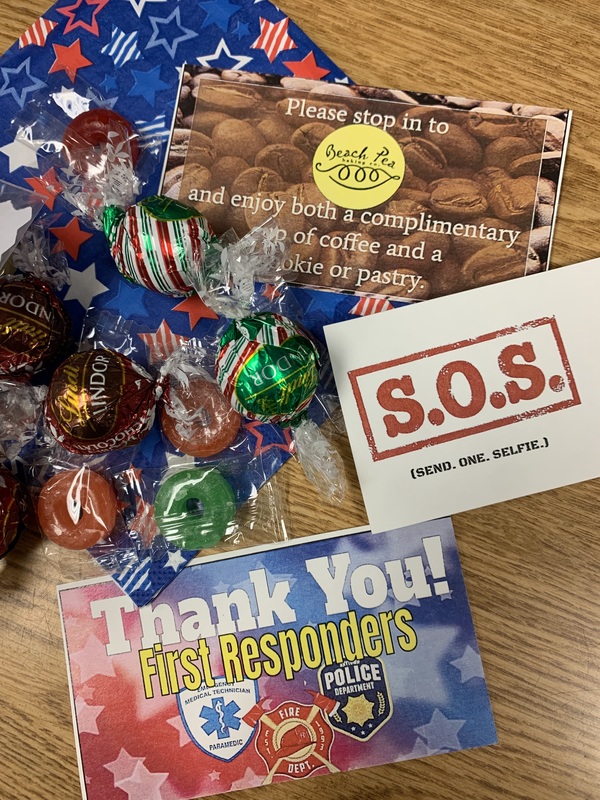 Since mid-September, the sixth graders at MMS have been reading the book Ground Zero by Alan Gratz. Sixth-grade students and teachers have used the book to help commemorate the 20th Anniversary of 9/11. Throughout the reading, Mrs. Walker and Mrs. Schoff have brought awareness to the students about the job of the emergency responders and the people who courageously decided to help during this time of crisis for New York City and the country as a whole.
Last week sixth graders wrote letters to local emergency responders and also to the emergency units in New York City who were first responders to the scene on 9/11. This morning local police officers and firefighters joined the sixth-grade students for a question and answer session. With the help of donations from families, sixth graders presented the guests with letters and a small "to-go" gift bag as a token of gratitude.
Stay tuned for pictures from S.O.S.- Send One Selfie of first responders enjoying their "to-go" goodies.
Below is a picture of some happy emergency responders after receiving their "to-go" gift bag.