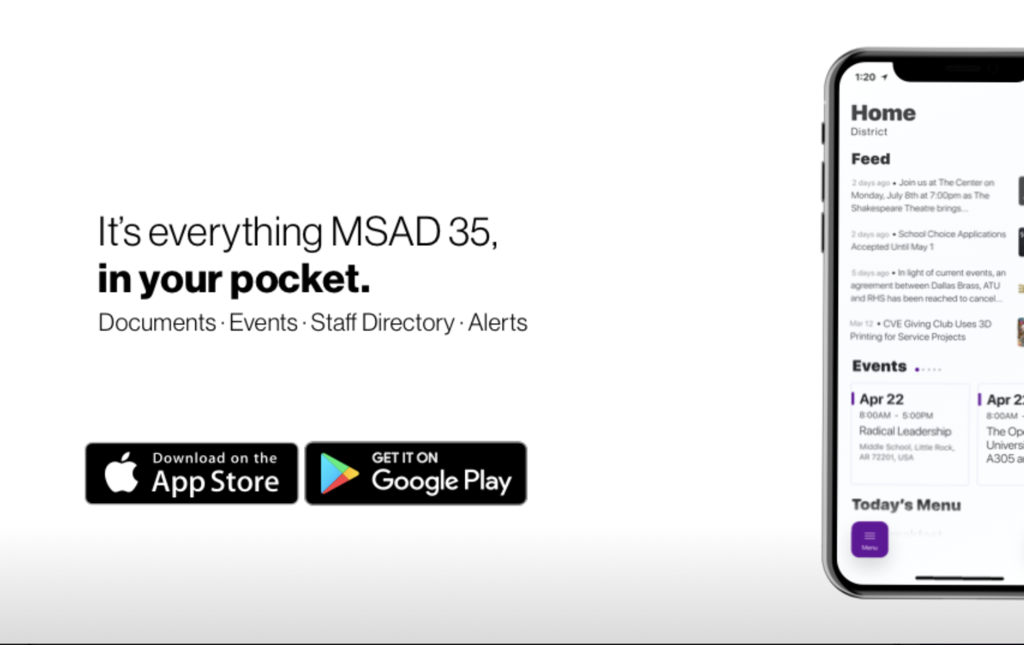 Breakfast and Lunch Program for the District Hello and Happy Summer, I am writing to let you all know about our totally FREE Summer Break Feeding Program. Similar to our programs in the past, (Thanksgiving, Christmas, Spring Break and Winter Break) we are preparing FREE balanced breakfasts and lunches for six weeks during the summer break. This program is for all children the age of 18 and under in the Marshwood community regardless of their student status. Please fill out the order form attached indicating the days you would like to pick up meals for your children, how many children you have in your household and where you will be picking up the meals. Pick-up days will be as follows. Monday for Monday and Tuesday meals Wednesday for Wednesday and Thursday meals Friday for Friday, Saturday and Sunday meals Pick-up time will be between 10:00 am until 12:00 pm each pick-up day at the Central Elementary School or Eliot Elementary School only. I hope you find this program useful and participate in it as much as you can. We take pride in our work and we would like to see this program be successful and help as many families in the community as we can. Summer Break Order Form: Please hit Control + Click on the URL to follow the link.
https://forms.gle/26x5a3gpN8ic
... Thank you and stay safe, Stephen Baldoumas Director of Dining Services Marshwood School District 207 384 4500 ext. 67120
stephen.baldoumas@rsu35.org


Marshwood School Calendar for 2021-2022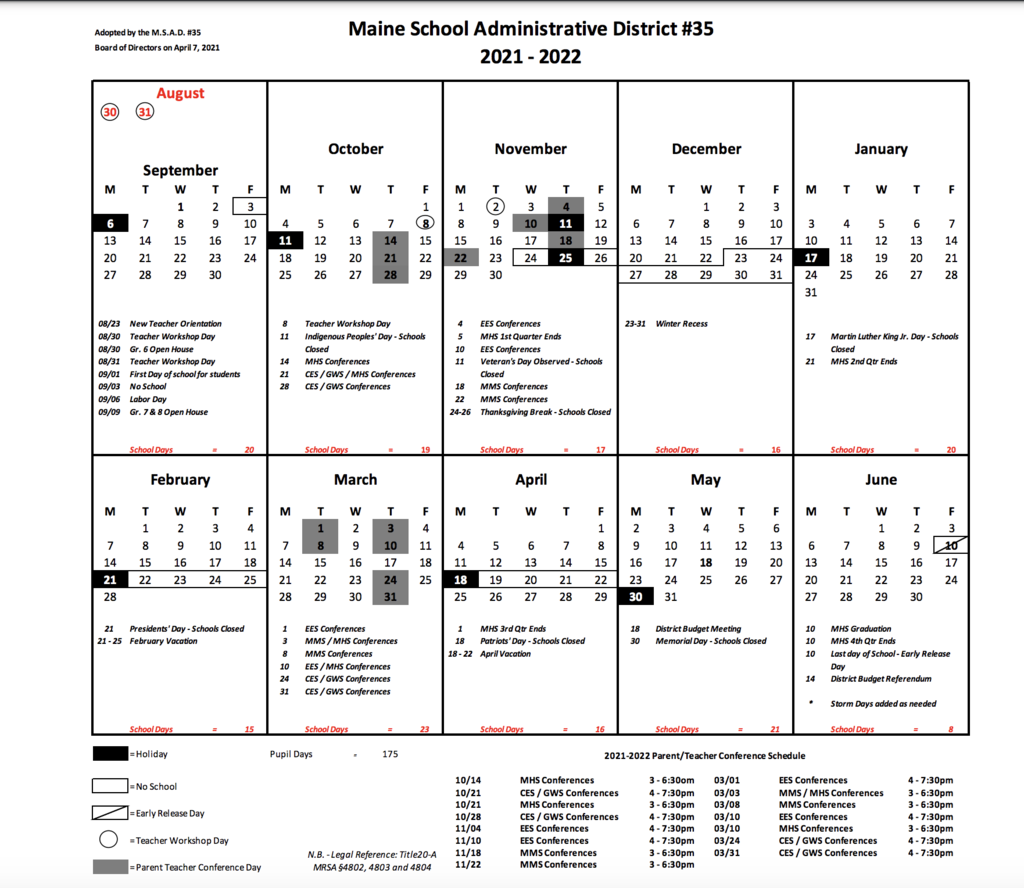 Central School Office Summer Hours: June 21 - August 13 - Tuesdays, Wednesdays, and Thursdays 9:00 am - 12:00 pm. The Office will be closed July 19 - July 30.

PTO Families and Staff, Thank you to all families who have volunteered their time this year at school. Also a huge THANK YOU to teachers who were given an interesting year and did your best to make it a positive experience for our students! We are having our last PTO meeting of the year this Tuesday, June 15th at 6:30pm at Odd Fellows Tavern. Odd Fellows will be closed, but we are meeting on the back patio. We will be doing a year end wrap up, but we are also starting to plan fall activities such as a school beautification day and Monster Mile. The back-to-school beautification day is a work day where families can help prep the school grounds before students go back to school. As many of you know the Monster Mile is our one and only fundraiser and prepping for it starts before the school year begins. Let us know if you are interested in being a volunteer for this important event and we will put you on our list. ~CS-PTO

MSAD 35 News June 9, 2021 Dear Families and Staff, First of all thanks for your hard work, patience and support during this school year; it was tough but here we are, June 2021 and things are definitely looking brighter! A couple of notes on the upcoming vaccination clinic: COVID Vaccination Clinics will be held on June 11 at MHS from 8:30-10:00 and MMS from 10:15-12:15. Your student's vaccination card is at the site (school) where they received their first dose. If you need to get the second dose at a different site, please contact the RN at the school where the first dose was administered to pick up their card. Your student can receive the first dose during this clinic. You will need to fill out the consent form for them to bring with them. If you need a consent form, please contact me Judy Doran RN or your school nurse and we'll send one out to you. You are welcome to be present and can fill out a consent on site but your attendance is not required. The Pfizer vaccine has received Emergency Use Authorization for children aged 12 and up and is widely available in Maine if you decide to hold off on getting your child vaccinated now but would like to in the future. COVID-19 Vaccinations are our ticket out of this pandemic. The more people who are vaccinated, the less restrictions we all face and the safer our communities are for all people. I often get too wordy in these letters, but today I'm going to keep it short. Thanks again! Thank you Bus Drivers! Thank you Custodians! Thank you Teachers! Thank you Ed Techs! Thank you Admin Assists! Thank you Food Service Folks! Thank you Families! Thank you Kids! Thank you Admin! Thank you Nurses, every one in every building! You all put in mighty effort and kept up with us as we tried to figure out next best steps. I think the next best step is taking a minute to breathe, giving ourselves credit for this year, allowing some down time, being patient with one another and moving forward. OK maybe some ice cream, parks, mountains, beach, music, dining, hiking, connecting with friends, family, whatever…...just remember you've all been through the wringer, some more than others. Take the time you need to breathe and move forward. Thanks again and here's to summer! The MSAD35 Nursing Team

Hello! These next two days are going to be hot ones! Please send your child to school with loose clothing, plenty of water, and sunscreen. Some of our rooms are very hot and we are rotating in and out of rooms that are air-conditioned or cooler. We are utilizing our shady outdoors as well! Please know if you decide to keep your child home due to the heat, it will be considered an excused absence. Please contact me if you have any questions at all. Thank you so much, Nina

Marshwood Middle School Presents a Walking Experience for Young Students The 8th-grade students at MMS have been working hard for months to create an outdoor walking experience for our younger Marshwood students and their families. The outdoor stations are up at MMS, and we want to invite all families to come to visit and learn about inclusion and the acceptance of others. The stations will be up until June 11th, and more information is included in the attached invitation.