Huge thanks to all the folks from our wonderful CES families who have signed up to help at the Book Fair. We are just two slots away from having the whole fair covered! If you can volunteer for all or any part of the following two times, please visit the SignUp Genius link below. Thank you and see you at the Fair! Wednesday, 10/27, from 9 a.m. - 12 p.m. Thursday, 10/28, from 11 a.m. - 1 p.m. SignUp here
https://www.signupgenius.com/go/10c0c4babaa2cabfe3-cesfall3

October 13, 2021Dear Families, Due to the level of COVID activity in our communities and the need to get relevant information to you quickly we have started to use the district's messaging system Thrillshare. You will receive a text, voice message, and email indicating that your child has been identified as a close contact and what the parameters of their quarantine are. It will also inform you that an email with additional information will be forthcoming shortly. This second email will be sent from an Infinite Campus email address and you can expect it within a few hours following the initial message. The follow-up email from the Infinite Campus system will detail the exposure date, recommended test dates, end of quarantine date, and general information on quarantine, isolation, testing, and community support. The entire nursing team follows the close contact guidance diligently and bases the information you receive on our most current records. The level of quarantine depends on where the exposure occurred (classroom, lunch, bus, sports), your child's vaccination status, and whether or not they participate in pooled testing. Last year's identification as being a close contact meant quarantine for 10 days for all. Today, vaccinations, pooled testing participation and the district's mitigation measures allow for most identified close contacts to remain in school. To help this process and ensure you and your student get the most accurate information, please provide a copy of your student's COVID-19 Vaccine card if you have not already. Please also provide any updated phone numbers or other contact information to your student's school. While we would prefer to contact you via phone directly, we have come to the realization that in the interest of time this system is the better option. That said, we understand that there will be questions and we encourage you to reach out to your school nurse for any that you may have. We also recognize that a robocall from an unknown number with this kind of information is unsettling and if we could do it differently we would. Thank you for your patience and understanding. Our primary objective is to keep our schools and everybody in them as safe as possible and this change in messaging will help in that. Best, The Marshwood District Nurses

The Scholastic Book Fair is Coming, and We Need You! Central School is looking for volunteers to staff the book fair during school hours, from Friday, 10/22 to Thursday, 10/28. Shifts run from 9-12 and 12-3 (Friday and Monday through Wednesday) and 9-11 and 11-1 (Thursday). Thank you so much for your support!
https://www.signupgenius.com/go/10c0c4babaa2cabfe3-cesfall3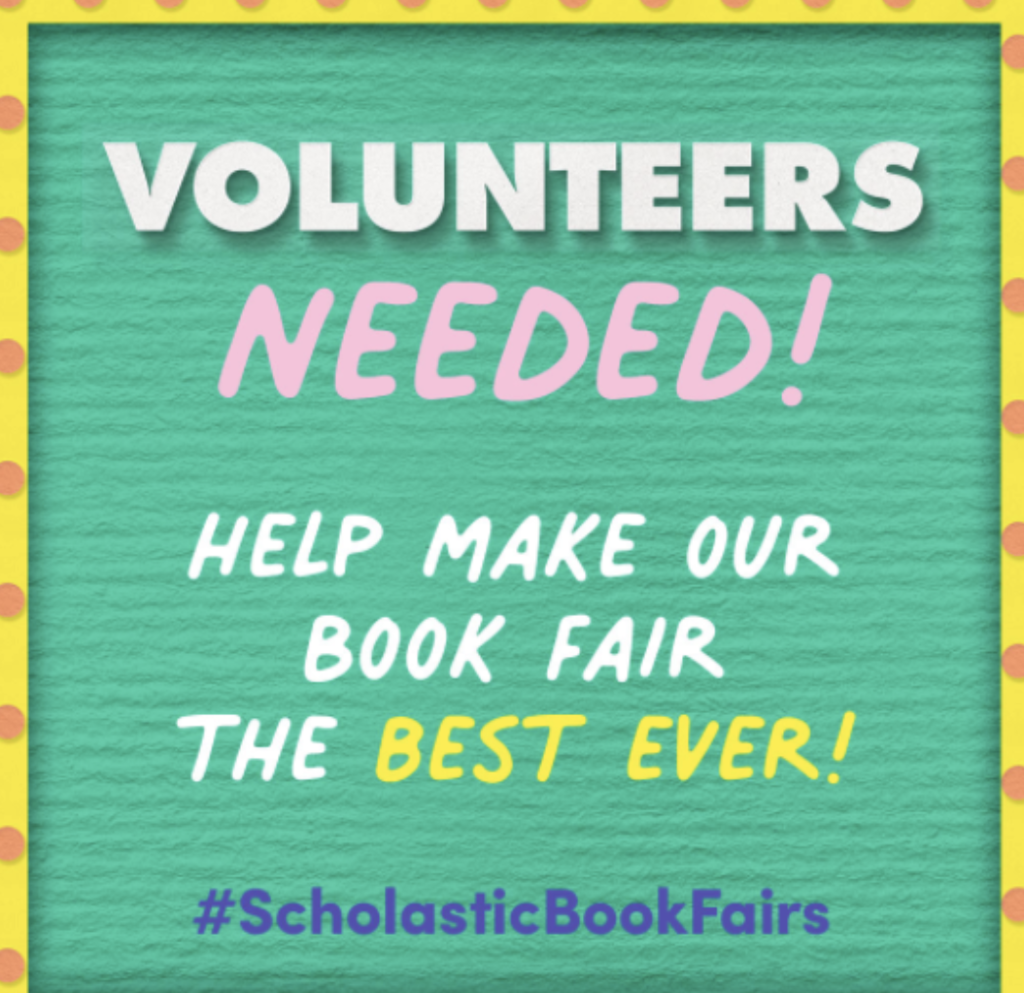 Central School's Monday, September 27th lunch will be ham and cheese sandwiches. NOT CORN DOGS.




Volunteers Needed! When- Saturday Sept. 11 @ 10:00 Where- Central School Back Field Renaud Trucking generously donated 8 big tractor tires that we will be installing by the playground. We will have a small back hoe to assist, but need extra hands and shovels to help! All familys welcome to come help add a fun new element to the Central School Playground! With enough people we can get the job done in a short amount of time. Please consider joining us! Questions?
A.Perez.Marshall@gmail.com
Thanks!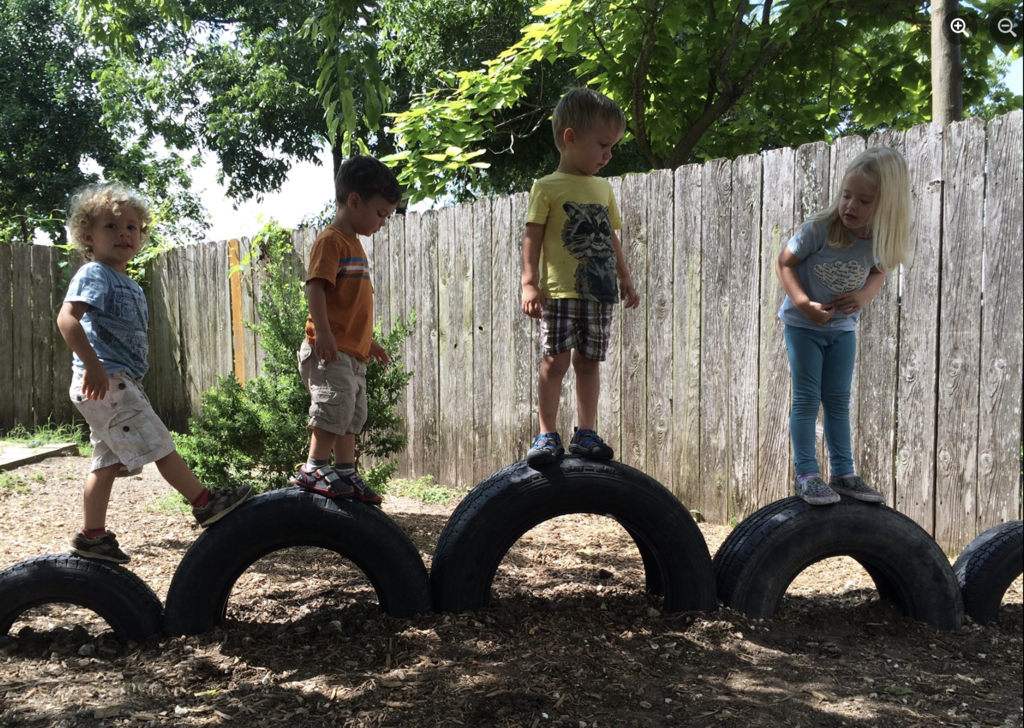 Changes in Central School Lunch Menu Due to shortages in the warehouse, we have made some menu changes. Friday 9/10 will be CHICKEN TENDERS Monday 9/13 will be BEEF TACOS SOFT SHELL ONLY

MSAD 35 2021-2022 DAILY SCHEDULE AND STUDENT ARRIVAL TIMES MSAD 35 AUG 23, 2021 MSAD 35 2021 – 2022 Daily Schedule and Student Arrival Times Eliot Elementary School EES student drop off begins at 8:00 am. EES student day begins at 8:25 am and ends at 3:25 pm. Thursday student drop of begins at 7:55am. Thursday early release student day begins at 8:25 am and ends at 1:55 pm. Central Elementary School CES student drop off begins at 8:00 am. CES student day begins at 8:25 am and ends at 3:25 pm. Thursday student drop of begins at 7:55am. Thursday early release student day begins at 8:25 am and ends at 1:55 pm. Marshwood Great Works School MGWS student drop off begins at 7:45 am. MGWS student day begins at 8:15 am and ends at 3:15 pm. Thursday student drop of begins at 7:45am. Thursday early release student day begins at 8:05 am and ends at 1:35 pm. Marshwood Middle School MMS student drop off begins at 7:00 am. MMS student day begins at 7:30 am and ends at 2:30 pm. Thursday bus drop of begins at 8:40 am. Thursday early release student day begins at 9:00 am and ends at 2:30 pm. Marshwood High School MHS student drop off begins at 7:00 am. MHS student day begins at 7:30 am and ends at 2:15 pm. Thursday bus drop of begins at 8:40 am. Thursday early release student day begins at 9:00 am and ends at 2:15 pm.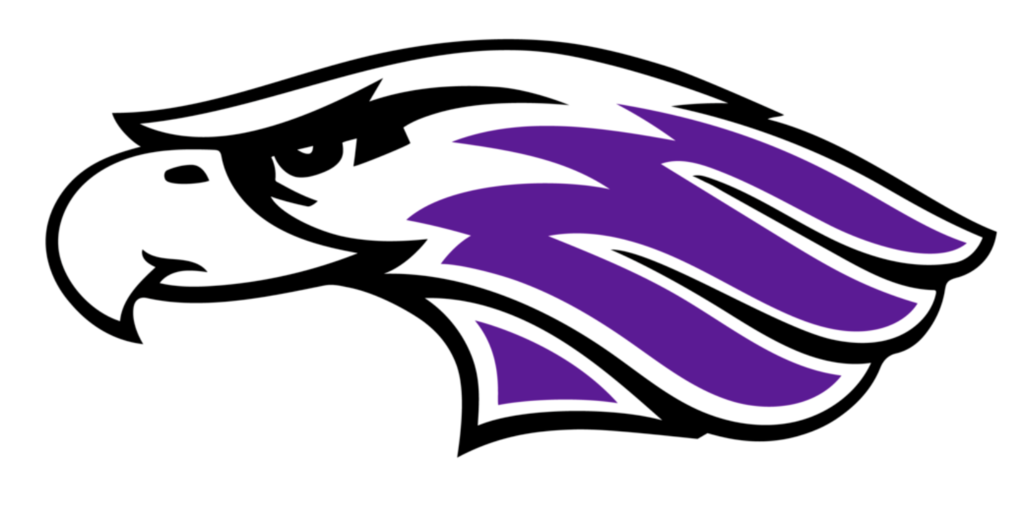 Fall Reopening Information August 18, 2021 This evening, August 18, the MSAD 35 Board of Directors approved the MSAD 35 2021 – 2022 School Re-Opening and Re-entry Plan. This plan was developed in accordance with the Maine Center for Disease Control, The Maine Department of Education, MSAD 35 Advising Physician, MSAD 35 District Nurses. As stated during the spring, MSAD 35 schools are preparing for the full return of students to in-person instruction. We are extremely excited about this and are looking forward to welcoming students on September 1st and 2nd. The creation of this plan has been a trying task. Health and safety requirements and recommendations have been released slowly over the past three weeks. On Thursday, August 12, 2021, the standard operating procedure from the Maine Department of Education was released. As you review that document, there are portions of that document that are requirements, such as how close contracts are determined, and other portions that are recommendations, such as whether or not to be involved in pool testing. As we developed this plan, there were two critical components that were at the core of our decision-making. Those core issues are the safety of students, staff, and our community and the best way to keep students in school. Universal masking for our district schools will be part of this plan. For the 2020 – 2021 academic year, our greatest struggle was the fact that 719 students in our district had to quarantine due to the fact that they were considered close contacts. Consider that a typical quarantine lasts 8 to 14 days. That is in excess of 6,000 days (calculating for weekends) of instruction or days where families were adversely impacted by quarantine. Under the Maine Department of Education Standard Operating Procedures, universal masking in a school building will eliminate the need to contact trace in a classroom setting (not cafeteria), if all staff and students are masked appropriately. With this change in procedure, universal masking may significantly reduce the number of quarantine days, allowing students to attend school in person with far fewer interruptions. It also may significantly decrease the negative impact on families' schedules and provide the safest environment for students and staff. I fully understand that many members of our community have drastically different opinions on the topic of masking. Please understand that this was an extremely difficult decision. With the Federal Center for Disease Control, Maine CDC, The American Academy of Pediatrics, and our District Physician supporting masking, the focus on the safety of all students was the deciding factor. I have been in contact with the Maine CDC in order to gain an understanding of the vaccination and community transmission thresholds in which they would no longer recommend masking for our high school students. It is my hope to remove the masking requirement at Marshwood High School, where staff and students have the opportunity to be vaccinated, as soon as we safely can. As vaccines for our younger students become available and recommendations from public health organizations evolve we will continue to evaluate and adjust our plans and procedures. I have included a link to the district's "MSAD 35 School Reopening Plan" to this letter. This is a detailed document that will provide answers to the vast majority of questions. In addition, the document includes a Frequently Asked Questions section to provide clarity on specific questions. In addition, you will be hearing from your child's individual school(s) in the next 10 days to prepare for the start of the school year. This plan will go into effect on Monday, August 23rd, 2021. As always, I am grateful for the community's support our district has received during this difficult time. It was my hope that this school year would allow us to return to a more normal school experience. We will need to once again be vigilant and work together as we continue to navigate this global pandemic. John Caverly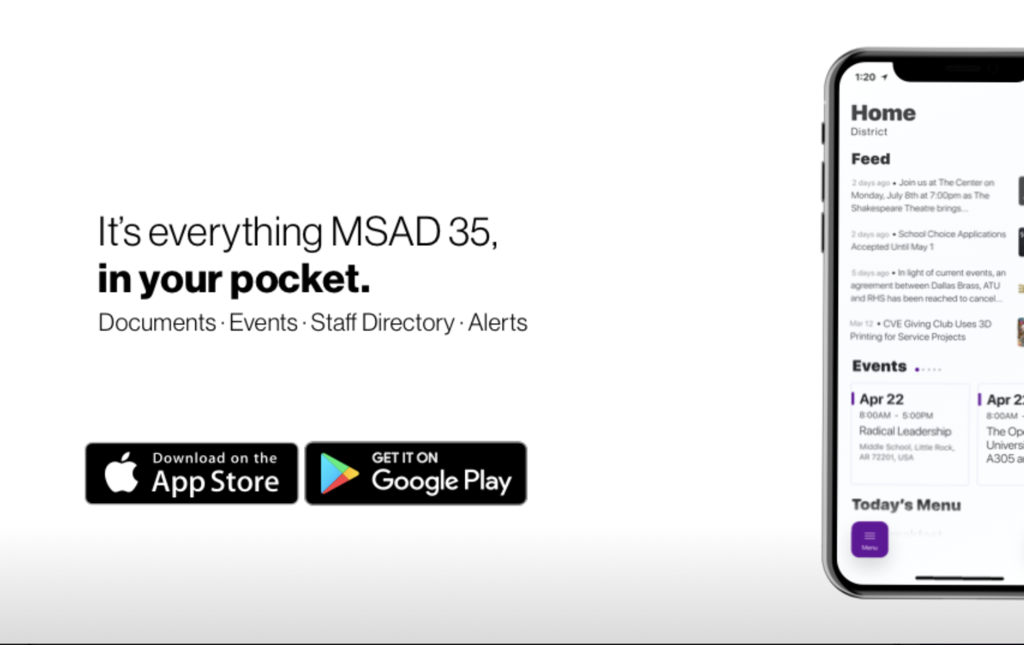 Breakfast and Lunch Program for the District Hello and Happy Summer, I am writing to let you all know about our totally FREE Summer Break Feeding Program. Similar to our programs in the past, (Thanksgiving, Christmas, Spring Break and Winter Break) we are preparing FREE balanced breakfasts and lunches for six weeks during the summer break. This program is for all children the age of 18 and under in the Marshwood community regardless of their student status. Please fill out the order form attached indicating the days you would like to pick up meals for your children, how many children you have in your household and where you will be picking up the meals. Pick-up days will be as follows. Monday for Monday and Tuesday meals Wednesday for Wednesday and Thursday meals Friday for Friday, Saturday and Sunday meals Pick-up time will be between 10:00 am until 12:00 pm each pick-up day at the Central Elementary School or Eliot Elementary School only. I hope you find this program useful and participate in it as much as you can. We take pride in our work and we would like to see this program be successful and help as many families in the community as we can. Summer Break Order Form: Please hit Control + Click on the URL to follow the link.
https://forms.gle/26x5a3gpN8ic
... Thank you and stay safe, Stephen Baldoumas Director of Dining Services Marshwood School District 207 384 4500 ext. 67120
stephen.baldoumas@rsu35.org


Marshwood School Calendar for 2021-2022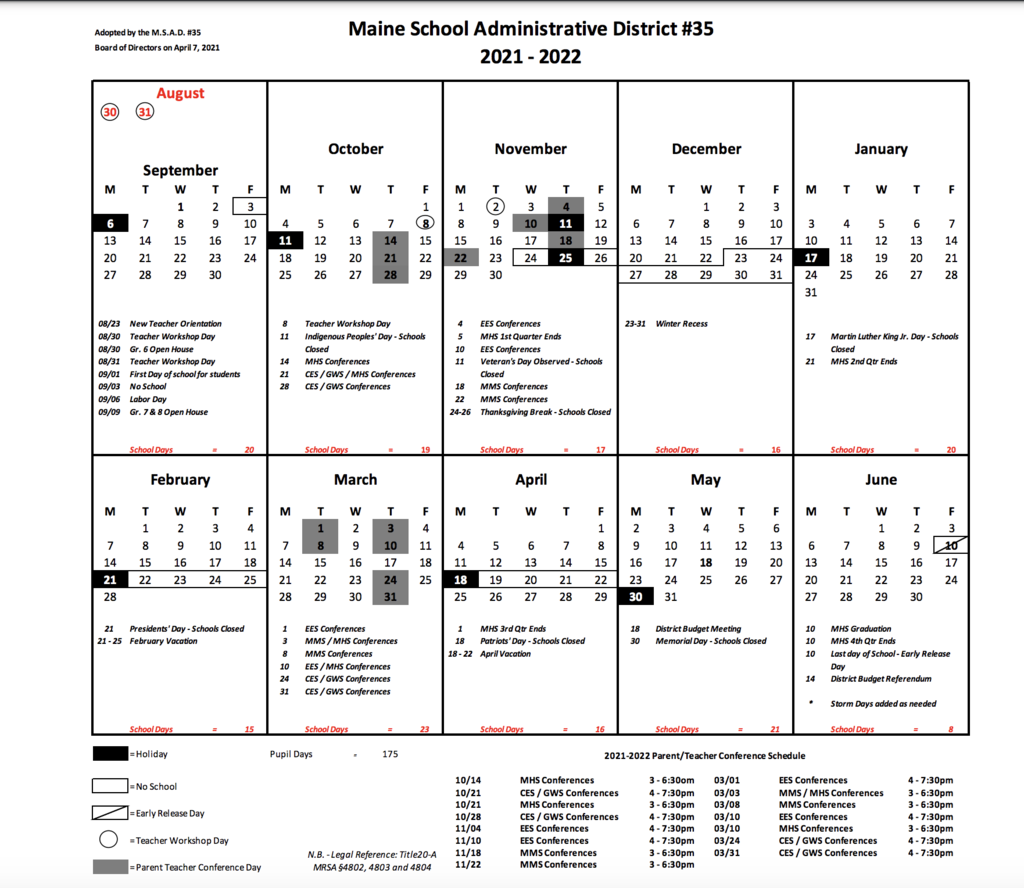 Central School Office Summer Hours: June 21 - August 13 - Tuesdays, Wednesdays, and Thursdays 9:00 am - 12:00 pm. The Office will be closed July 19 - July 30.