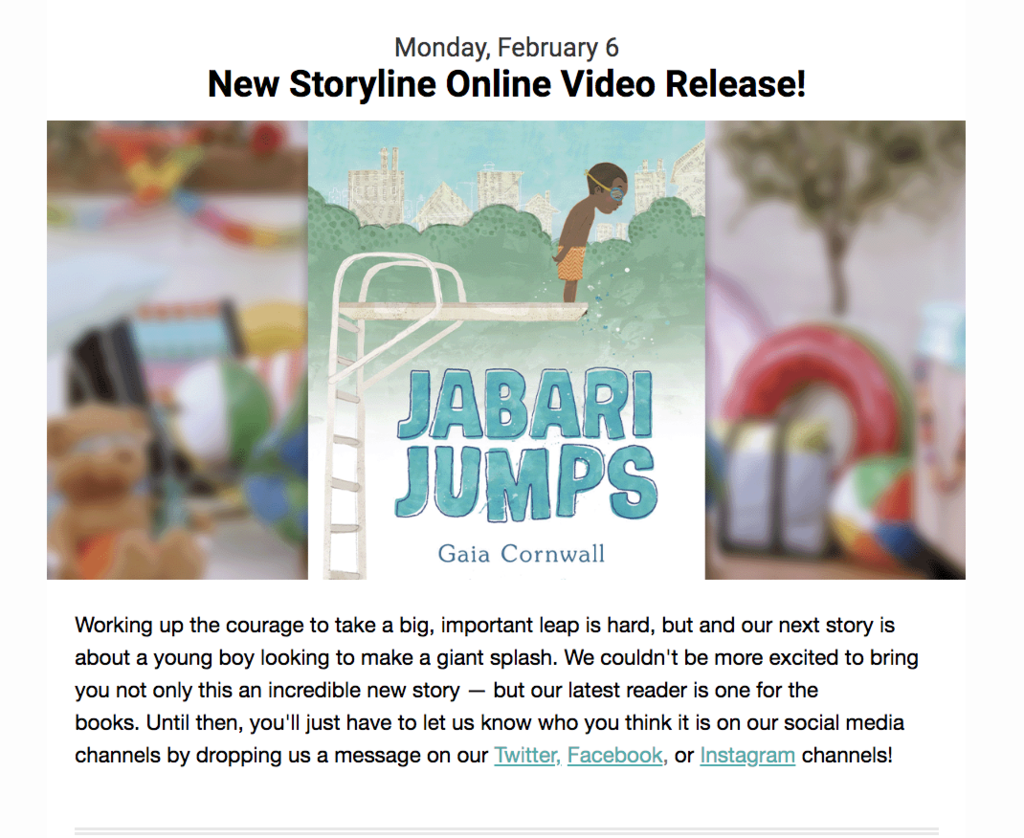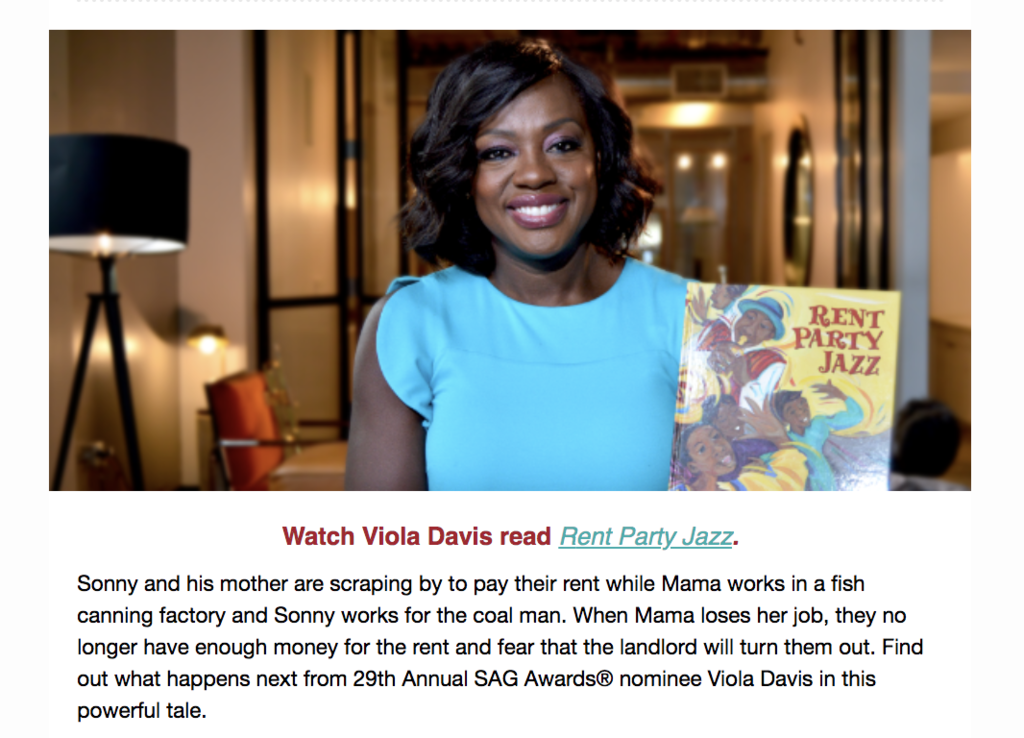 Great Event at Central School The 100th Day of Giving Celebration Friday, February 10th is Central School's 100th Day of Giving Celebration. The assembly will begin at 2:30. Families are invited to the celebration.

Central School List of Upcoming Events and Dates *February 10- Day of Giving Assembly in gym 2:30 *February 14- 100th day of school *February 16~ Art and Literacy Family Night *March 14th Second grade concert *March 15th 2nd grade Concert Snowdate *March 16th PE, Math and Literacy Family Night *March 23 and 30- Parent Conferences *April 11th First grade concert *April 12th first grade concert snowdate :) May 24th 3rd grade concert (no snow date) *May 31- Marshwood Track and Field Event (rain date June 6) June 2- Hike Through History June 5- Raindate for Hike Through History June 7th 3rd and 5th grade Instrument Petting Zoo time TBD June 14- Last Day oof school

February 2, 2023 Good Afternoon, The weather forecast for the next two days calls for extreme cold. I have had some inquiries on the potential of MSAD 35 canceling school tomorrow due to the forecast calling for sub-zero temperatures. For clarity: I do not have any intention of delaying or canceling school tomorrow based solely on sub-zero temperatures. However, if heat were to be out in a building, it may result in cancellation for a particular school. With such large buildings, I have asked that the temperature set point be increased to ensure a productive learning environment. With the forecasted extremely cold temperatures and high winds, our buildings may be cooler than normal tomorrow, so please plan to dress accordingly. There will be no outdoor recess tomorrow. Our Transportation Department will be plugging in each of the buses to warm the engines and we will use fuel additives to prevent the diesel from freezing. In addition, Transportation staff has been asked to report early tomorrow to thoroughly warm the buses and manage issues that may arise. Please consider an extra layer of winter clothes for those students that are waiting for the bus or walking to school/home. With the potential for wind chill dropping the temperatures below -20°F, it is always good to be prepared. Even by Maine winter standards, it is going to be cold! In appreciation, John Caverly Superintendent of Schools

Maine School Administrative District No. 35 Board of Directors – Regular Meeting Agenda Marshwood High School – Learning Center Wednesday, February 01, 2023– 7:00 PM For Complete Agenda go to:
https://5il.co/1o2cw
For livestream go to:
https://www.rsu35.org/page/board-meeting-stream-information
Reminder: As of March 9, 2022 all MSAD 35 building recommended/optional masking indoors. 6:00 PM District Wellness Committee – Learning Center 7:00 PM Call to Order Pledge of Allegiance

Good Afternoon I first want to say thank you for all of the community support over the past two days. This has been a uniquely challenging situation. At 8:45 this morning, four of our five schools were still without power. I am happy to say that as of 1:30 this afternoon, power has been restored to all MSAD 35 buildings. Central Maine Power has a large number of crews hard at work, restoring power to both communities. Route 236 was closed earlier today and has now been reopened. I am writing to let the community know that it is my intention to have a normal school day tomorrow. That being said, there may still be a number of road closures and homes without power in the morning. If families cannot or do not feel it is safe to send their children to school, your student's absence will be excused. If you rely on district transportation and your road is closed, our Transportation Department will share with you some common stops later this evening where your child could meet the school bus tomorrow morning. Our current areas of concern seem to be focused towards the Wells side of South Berwick. Respectfully, John Caverly Superintendent of Schools

MSAD 35 Good Evening Shortly after sending this evening's storm update, I was contacted by the Town Manager of South Berwick. He is working with York County Emergency Management to respond to the storm. A large number of crews will be deployed to the area tomorrow to continue the clean-up from the storm and restore power. Unfortunately, this will not occur prior to our transportation times. With upwards of 30 roads impacted by downed power lines and. trees/limbs both the Town Manager and I are concerned with the safety of the school community. The town of South Berwick and others in York County have been adversely impacted, we do not want to impede their ability to return the community to normalcy, safely. Therefore, there will be no school in MSAD 35 tomorrow, Tuesday, January 24th, 2023. There will be no call in the morning as school is canceled. Respectfully John Caverly

Good Eventing Due to tomorrow's forecasted heavy snow and freezing rain, there will be no school in MSAD 35 on Friday, January, 20th, 2023. Making this decision in the evening was based on collaboration with our local agencies and done in an effort to give families a chance to make the necessary arrangements due to this cancellation. Please stay safe. John Caverly


Jan 16 Martin Luther King Jr. Day - No School

A Letter from Superintendent John Caverly December 8th, 2022 Dear Marshwood Community, I hope this note finds you all well. It has been a wonderful start to the school year. To have our buildings in full use and students engaged in multiple opportunities has been such a gift. I must share with you: I am so proud of the work of our district staff over the past 3 months. They have worked tirelessly to create a safe learning environment for all learners that supports the individual learning needs of our students. Prior to the fall break, our community faced a violent critical incident hoax at Sanford High School and Sanford Regional Vocational Center that brought forth our greatest fear, the safety of our students. As you know, the safety of our students, staff, and community is our top priority. In the wake of this event, the district has taken a number of steps to review our response and test our systems. We have met as individual schools, as district leaders, and with both the Eliot and South Berwick Police Departments. These meetings have been focused on reviewing our communication protocols and procedures to ensure the safety of all. As part of that work, I wanted to notify the community that we will continue to focus on our building-level crisis planning. This includes age-appropriate safety drills in addition to our typical fire drills. What may be appropriate at Marshwood High School may be drastically different from what occurs in our elementary schools, based on the age and development of the students. If you have any questions, please feel free to contact your child's principal. It pains me that we live in a world where we need to be concerned about school violence, but we cannot turn a blind eye to this. It is the district's goal to strike the balance between creating a safe environment for all, while not creating fear for anyone or compromising our primary purpose of educating children. As always, I appreciate the community support as we work together to keep our community safe. Thank you John Caverly Superintendent of Schools MSAD 35

Dear Families, Per Mr Caverly's letter, two of our schools, CES and MMS are in outbreak status meaning more than 15% of staff and students are out ill. When absences reach 15% and above, we are required to report to the ME CDC. The causes of illness are a combination of Influenza A, a stomach bug, some RSV and some COVID. They are all viral illness and easily spread from person to person. Everything you have learned over the past couple of years apply: PLEASE……..Stay home when you are sick Anyone with symptoms of respiratory illness, such as cough, fever of 100 F or above, or sore throat, should stay home and follow the CDC recommendations. Influenza – individuals should stay home until 24 hours after fever resolves without the use of fever-reducing medications. Fact Sheet Respiratory Syncytial Virus Infection (RSV) -- individuals with RSV are usually contagious 3 to 8 days. Most RSV infections go away on their own in a week or two. Fact Sheet COVID-19 -- individuals with symptoms should consider home testing and isolate for at least 5 days for a positive test. Masking is required to return to school on days 6-10 as long as symptoms are resolving. When to Leave Isolation If your child is fever free but continuing with a persistent cough, please consider keeping them home until it improves. Practice good handwashing Vaccinate against Flu and COVID Cough or sneeze into your elbow Avoid touching your face Students may return to school when they have been fever free without the use of fever reducing medications for 24 hours, have not had any vomiting or diarrhea for 24 hours and symptoms are improving. ( please see above for return following COVID) The Centers for Disease Control Prevention on Monday (12/5) encouraged people to wear masks to help reduce the spread of respiratory illnesses this season as Covid, flu and RSV circulate at the same time. Masks are currently optional but encouraged. We were notified this morning by our Medical Providers that there is a nationwide backlog of FLU tests. This means that the remaining tests will be used for high risk patients only. If you believe your child has the FLU please consult your PCP or a walk in for guidance before accessing care. If you or your child are experiencing severe or concerning symptoms, please seek medical care. Flu: What To Do If You Get Sick If you have any questions or concerns, please contact your school nurse. Thank You! The Marshwood District Nurses

Maine School Administrative District No. 35 Board of Directors – Regular Meeting Agenda Marshwood High School – Learning Center Wednesday, December 7, 2022 – 7:00 PM For complete agenda go to:
https://5il.co/1livs
https://www.rsu35.org/page/board-meeting-stream-information
Reminder: As of March 9, 2022 all MSAD 35 building recommended/optional masking indoors. 6:30 PM Wellness Committee 7:00 PM Call to Order

) MSAD 35 Emergency Snow Day Procedures For pdf: MSAD 35 Emergency Snow Day Procedures
https://5il.co/1l1v7
November 18, 2022 Dear Members of the Marshwood Community, As the northern part of Maine experienced its first significant winter weather event this week, I wanted to send out a short note about MSAD 35's inclement weather procedures. Over the past few years, other school districts across the state and country have moved away from traditional snow days and adopted remote learning days. To that end, MSAD 35 will continue to have traditional snow days. Allowing students, the opportunity to enjoy the thrill of a snow day and go out and enjoy the snow is something that I believe they need and all look forward to. I wanted to share the process that MSAD 35 will be using when assessing driving conditions during winter weather. A number of variables have to be considered as weather conditions in South Eliot, which may vary greatly compared to Rodier Road in South Berwick. As a result, MSAD 35 has always partnered with the Town of Eliot and the Town of South Berwick Emergency Management Directors, as well as each community's Chief of Police, Fire Chief, and Public Works Director to create clear emergency protocols in the event of a severe weather event or an unanticipated emergency. These protocols provide clear collaborative communication between the towns, the State of Maine, and the school district. In essence, I will gather as much information as possible to make an informed decision regarding our school's opening, closing, or having a delayed start time and then communicate that information by 5:45 am with members of our school district. Over the past 9 years, some families have questioned why the phone calls to cancel school are so early in the morning; the reality is that our school buses begin their morning routine as early as 5:50 am with the first students being picked up at approximately 6:20 am. Some children are required to walk to their bus stops, up to ½ mile, and will be leaving their homes by 6:00 am. Below you will see listed the various outlets where MSAD 35 will post information in the event of a change in our school's daily status. ● Posting on the district's website front page:
www.rsu35.org
● Posting on the district's Facebook page
https://www.facebook.com/pages/Marshwood-Schools/258524500918045
● Notification via TV channels WCSH Channel 6, WMTW Channel 8 & WGME Channel 13 ● Phone message and email via Thrillshare Earlier in October, I used the Thrillshare calling feature to share important information with the community. That phone call created some confusion as the calling number appeared to originate from Little Rock, Arkansas. I am pleased to share with you that we have worked with Thrillshare and they have assured the District that those emergency phone calls will originate from our local number. It is also important to note that weather conditions can vary across our district and there may be times that you as a parent, may decide to keep your child home when school is open because you feel the conditions are unsafe. I want to assure you that the district will support you in your decision, as we believe that if you as a parent do not feel it is safe to have your child or children attend school, you should keep your children home. If you decide to keep your student home due to unsafe weather conditions, the absence will be considered "excused". Any work that may be missed may be made up in a reasonable period of time. I also want to provide some clarity for three different scenarios that have caused some confusion in the past that may occur again due to the timing of the inclement weather. - Two Hour Delays – A two-hour delay will result in all schools moving their start times forward 2 hours. Bus pickup times will be 2 hours later than normal. There will be no morning Pre-Kindergarten with a Two-Hour Delay. - Two Hour Delay on a Delayed Start Thursday – A two-hour delay on an Early Release/Delayed Start Thursday will result in all schools starting two hours later than a typical day. For example, Marshwood Middle School typically starts at 7:30 am, but if a 2-hour delay were needed, school would start at 9:30. The Elementary School would start two hours later and still release at the Thursday early release time. - Sanford Regional Technical Center / other out-of-district schools are open but MSAD 35 is closed – When this occurs, there will be no school for all MSAD 35 students. Safety is the priority. Providing a safe environment for our students and staff is our priority. Thank you for your continued support! Sincerely, John S. Caverly, M.Ed. Superintendent of Schools

No School November 23-25 Thanksgiving Break

Good Neighbors and Friendship in the Heart of South Berwick Central School and the Avesta Young Street Apartments are located in the heart of South Berwick, Maine. Bill and Layla love their home in the Young Street Apartments. The apartments designed by the local Lassel Architects were ready for occupancy in 2017. The 28-unit apartment complex is perfectly located between the South Berwick Library and Central Elementary School and its Outdoor Classroom. Bill left his career in the marine industry in Florida to settle in South Berwick. Many locals recognize him because he spent his early years directing traffic in the town square. Bill says he loved his apartment right away, especially because residents are allowed to have pets. It has big windows that allow light to stream in and those big windows also allow him to hear the joyous sounds of children, their families, and the Central School staff who are entering and leaving the school's main entrance. For the full story and pictures follow this link: Good Neighbors in the Heart of South Berwick
https://5il.co/1kjs2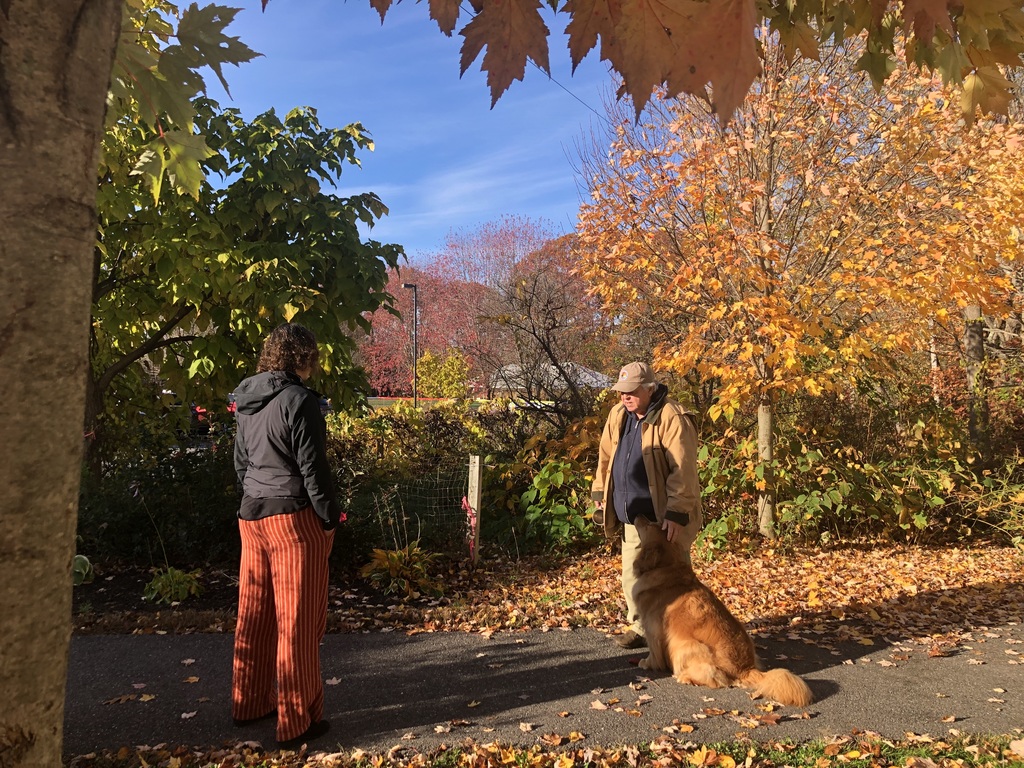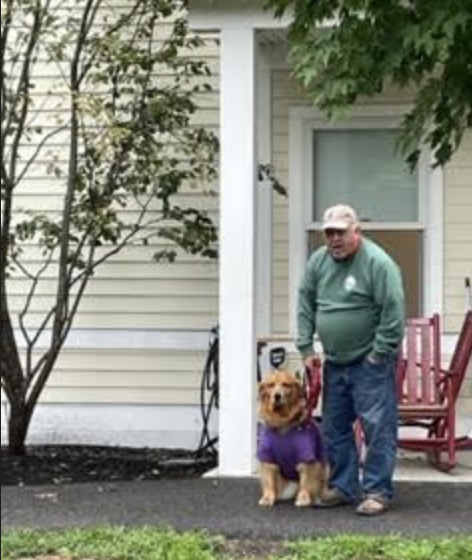 Big turn out last night at our first Book Fair and Ice Cream Social in 3 years! It was wonderful to see all the smiling faces. Thank you to everyone who donated items and were able to volunteer their time! Special thanks to Mrs O'Brien for all your hard work bringing good books to all of us!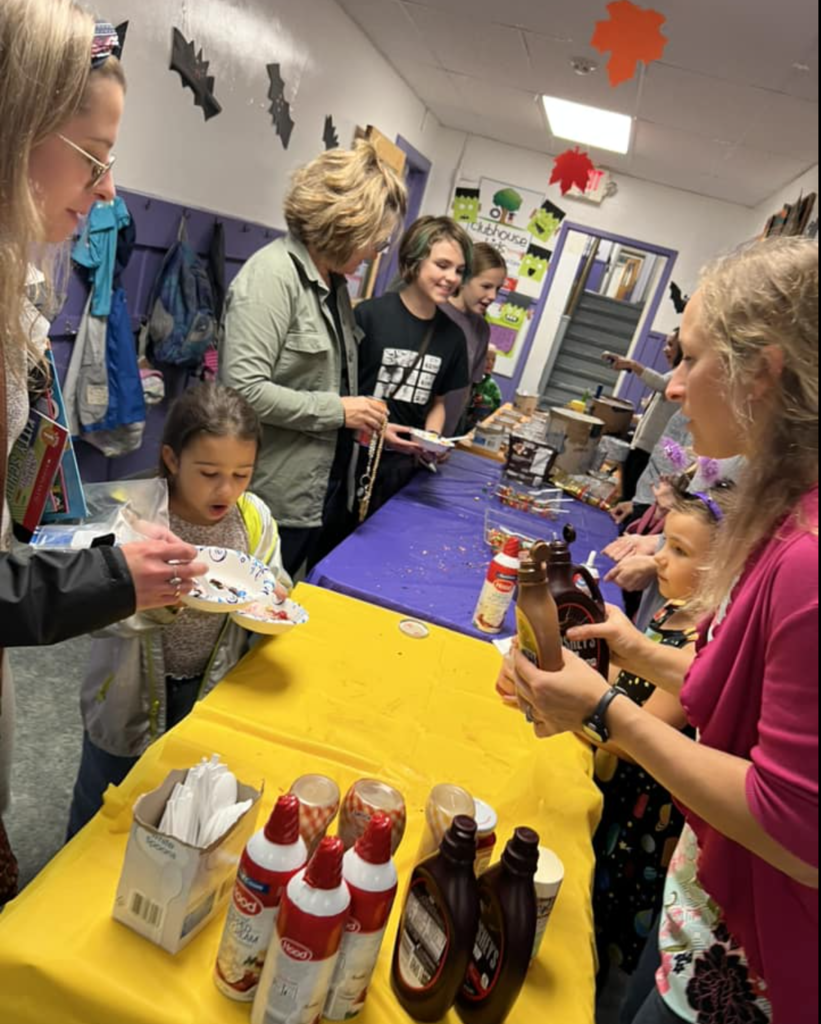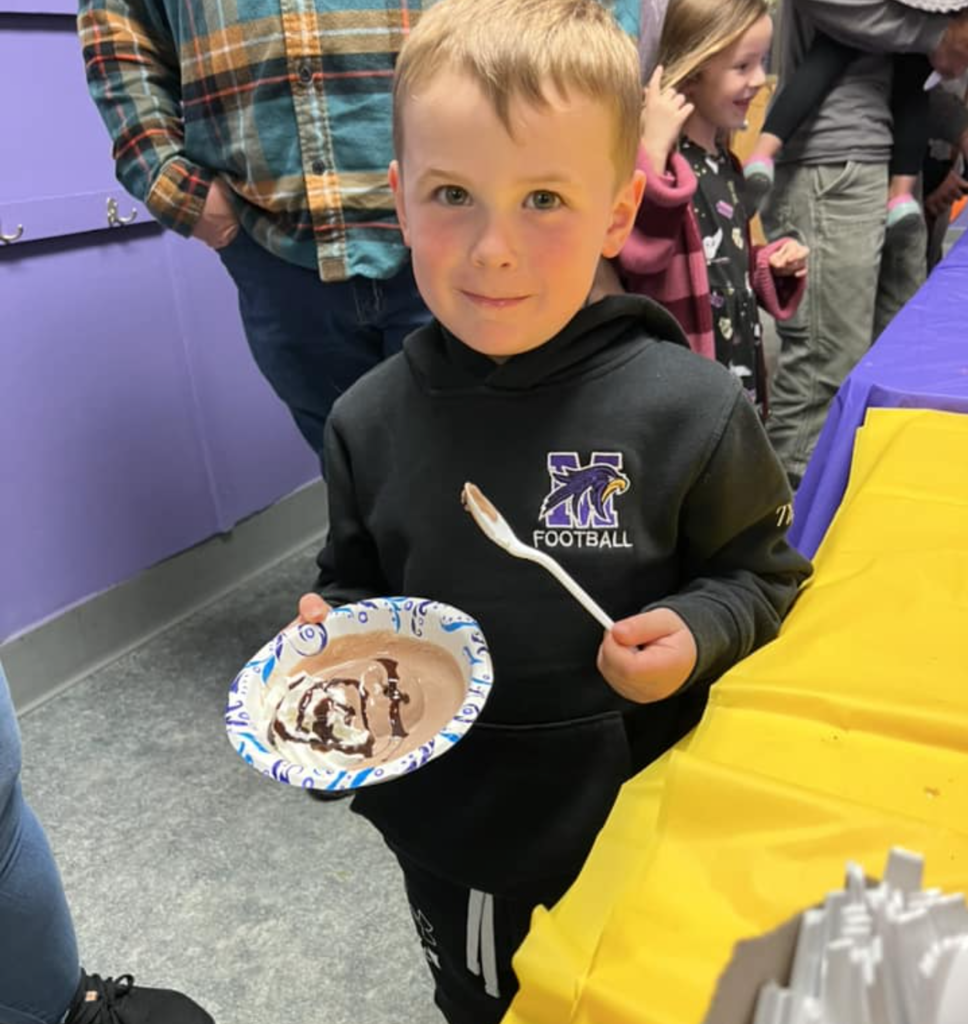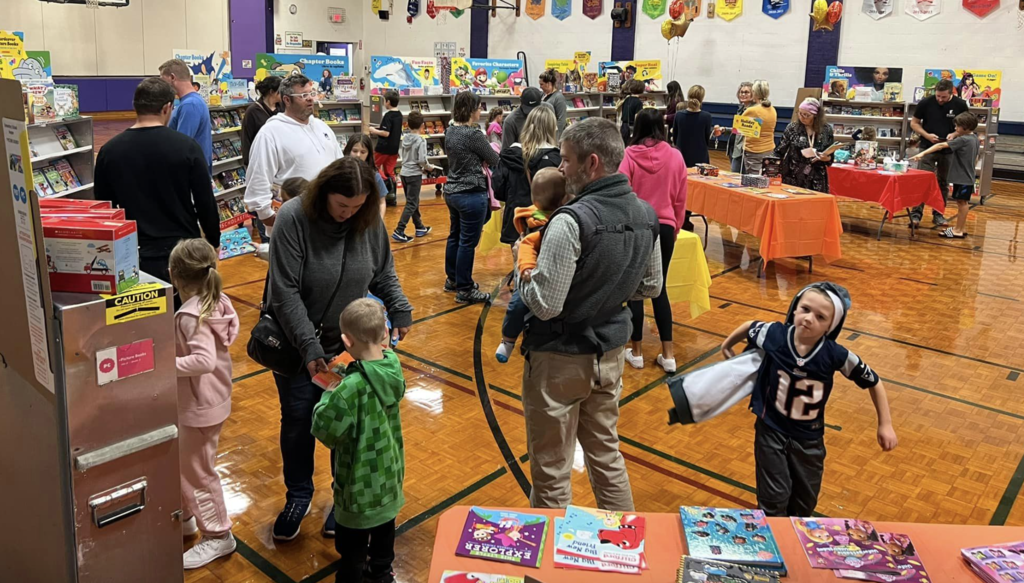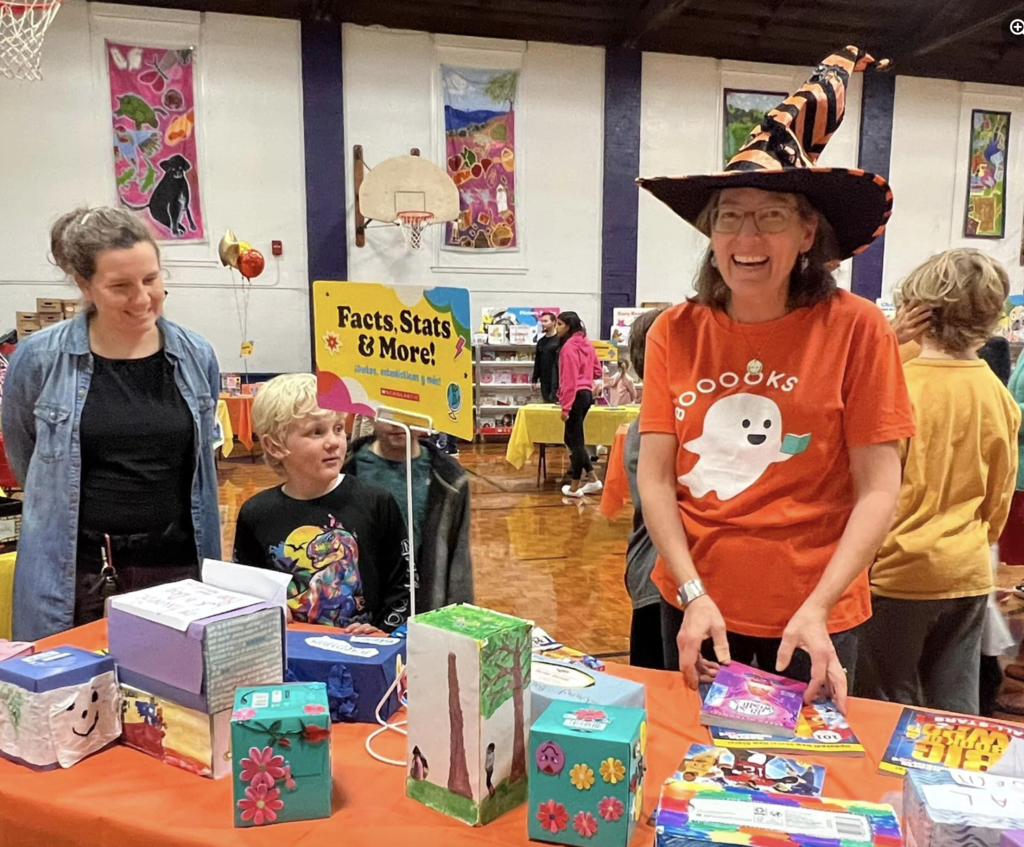 The App to Use for All Marshwood Information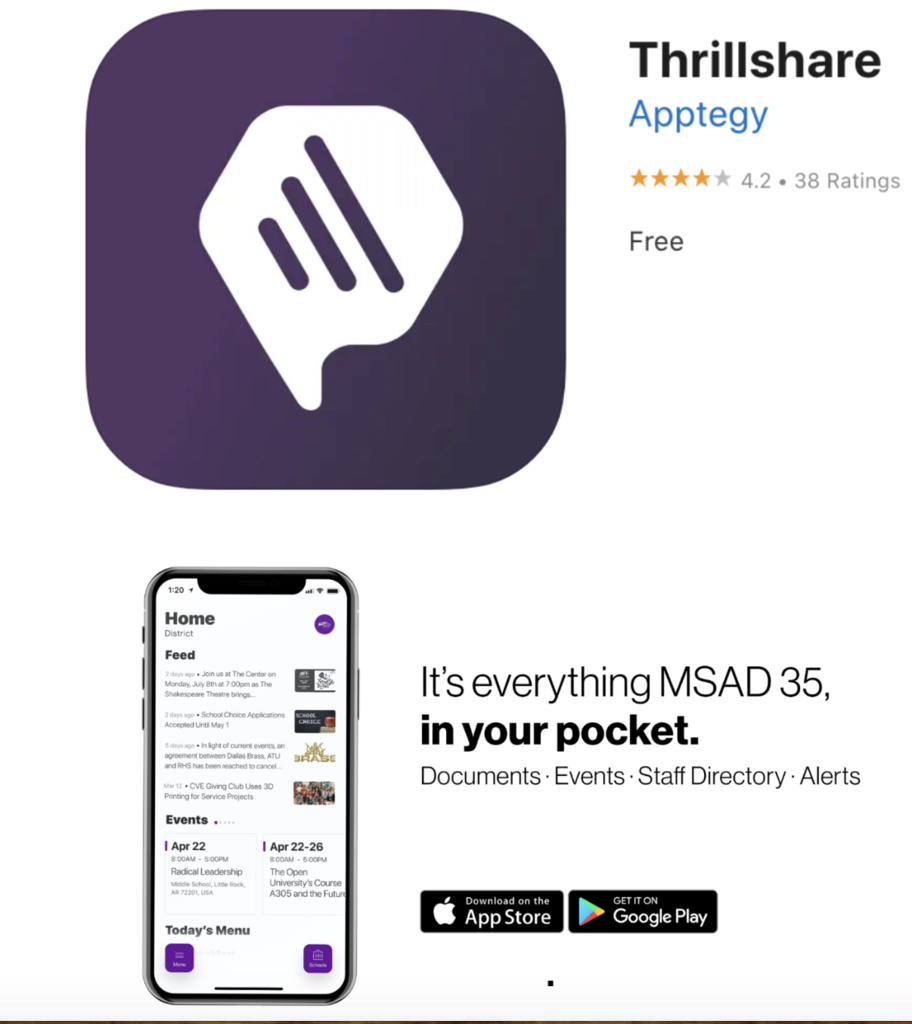 News From Marshwood Theater · Congratulations to the cast of Shrek The Musical! Make sure you stay tuned for ticket information to see the 2022 Fall District Musical…..December 1st, 2nd, 8th, and 9th! Want to get involved in the show somehow? Stage aspects (helping with crew, costumes, props, etc.)? Production aspects (raffles, fundraisers, sponsors, ads, concessions, etc.)? Email
Bianca.Pietro@Rsu35.org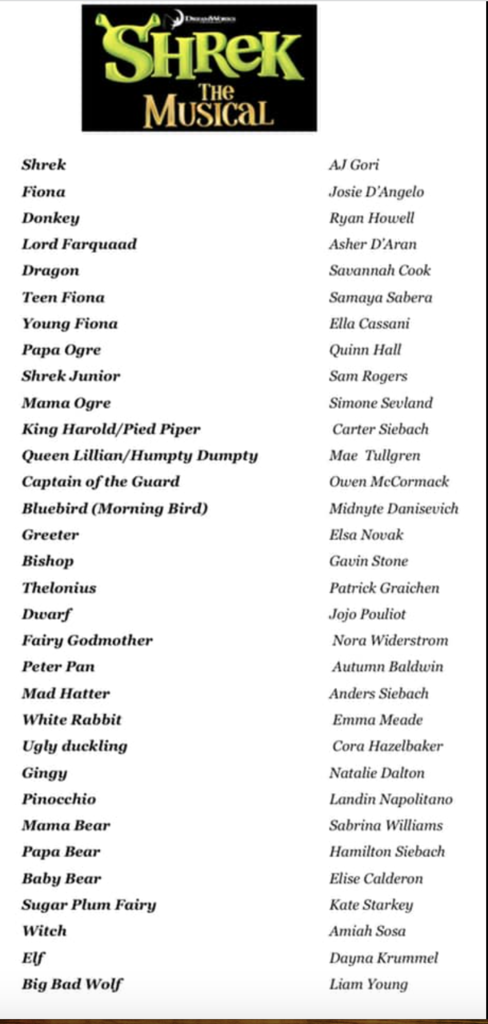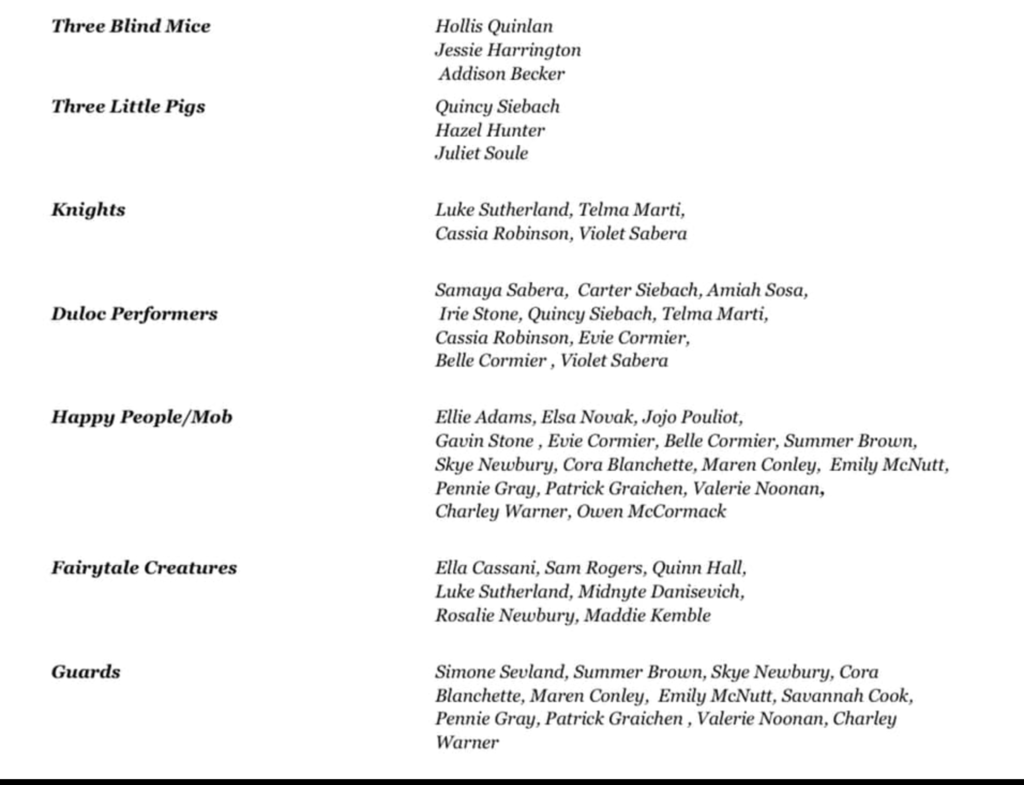 All Marshwood Students are Eligible for Free Meals MSAD #35 announces its policy to serve nutritious meals every school day under the National School Lunch Program and School Breakfast Program. Effective August 31, 2022, through June 30, 2023, all students registered and enrolled in Marshwood Schools are eligible for free meals regardless of household income. Lunch and breakfast are provided for students in K-12 and Pre-K students will be provided with either breakfast or lunch depending on the session they attend (AM/PM). Students that bring cold lunch and order milk, will be charged $.40.