Girls soccer defeats Massabesic 11-1. Goals from Hammond (3), J Arnold (2), Eastman, S. Anderson, Theriault (3), Parker. Assists from Fife, Coomey, Gori, Eastman, J. Arnold, Young. 1 save for Sam Arnold and 2 saves for Cam Leveille.

Marshwood B Soc defeats Massabesic 9-0 Goals by Milo Closson, Rowan Carter, Jason Singer, Luke Nelson, Dougie Starkey, Jeremy Turner, Wyatt Yager, Owen Boyer, and Michael Burbank. James Melino had two assists while Rowan Carter, Michael Burbank, Milo Closson, and Ryan Pote each had one. Andrew Perry made 1 save in net.

Some of Marshwood finest repping homecoming.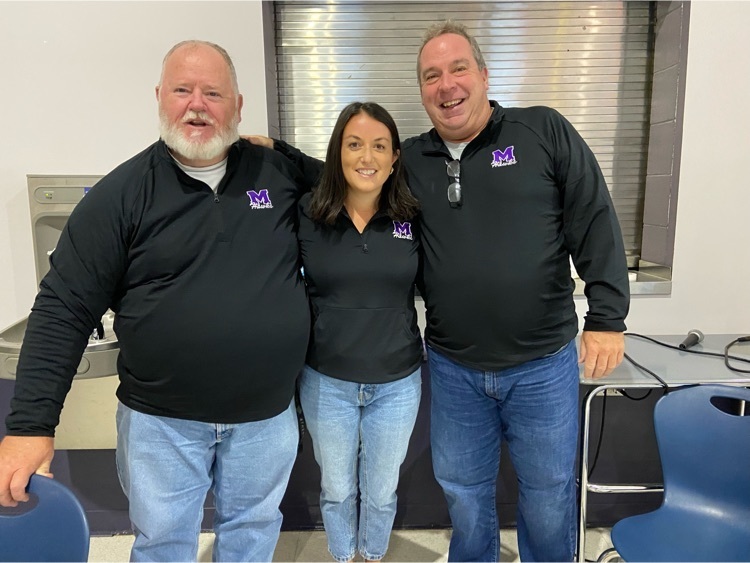 Volleyball update: Marshwood loses 3-0 in a tough battle with Falmouth. The girls left it all on the court tonight!

Great job Coach Kristen Amato! Reminding her field hockey kids Of the "student" in student-athlete on this very rainy afternoon. Reflection, review, and team building. Go Hawks!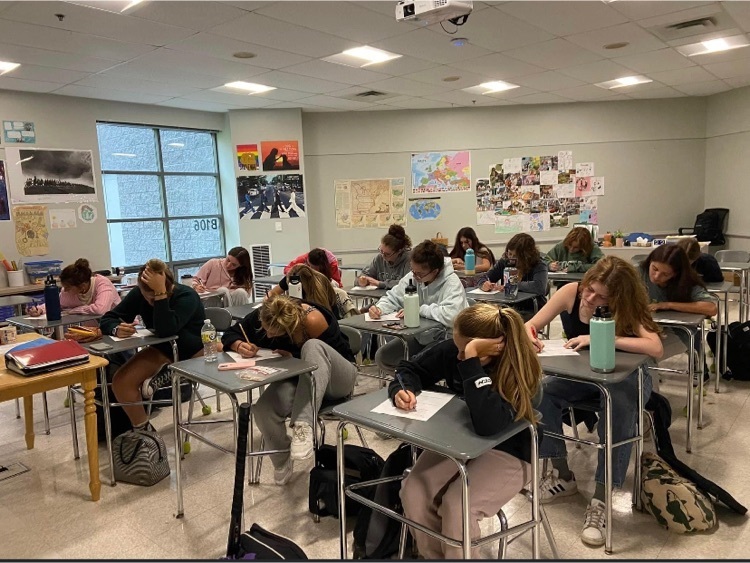 Hi All, The following is our athletic schedule for today with any changes/updates in RED: As of 11:05 am Thursday 9/22 Golf vs Sanford 2:55pm. (Links at outlook). Postponed to TBD 7/8 Boys Soccer v Wells 3:45/4:45. Postponed to TBD 7/8 Girls Soccer at Wells 3:45/4:45. Postponed to TBD MS X-Country at Massabesic 3:45pm. Postponed to TBD 1st Team Boys Soccer vs Oyster River 4pm. Postponed to TBD JV/V Boys Soccer vs Massabesic. 5:45-JV & 4pm -Varsity. Postponed to Sat 9/24. Varsity only at 10am at Marshwood JV/V Girls Soccer vs Massabesic. 4pm-JV; 6pm- Varsity. Postponed to Sat 9/24. JV at 10am and Varsity at 12 Noon at Marshwood Rich Buzzell, C.M.A.A. Athletic Administrator & PE Health Department Head 2022-23 MIAAA President Marshwood School District 260 Route 236 South Berwick, ME 03908 207-384-4500 x2121 207-384-4508 (Fax) 207-408-7055 (Cell)

Marshwood field hockey ties Gorham 1-1 in a double overtime game! Nice job ladies! Erika Parker gets the goal for the Hawks!! Next game Friday vs Massabesic

Marshwood Boys Soccer win 9-0 over Noble. Wyatt Yager -3 goals, Ryan Pote -2 goals, Dougie Starkey -2 goals, &Declan Fitzgerald ,Milo Closson 1G Closson, Yager, Fitzgerald, Pote, Rowan Carter, & Owen Boyer 1 asst & James Melino had two. Andrew Perry & Andrew Layton 1 sv each

Girls soccer update: Marshwood girls win 4-1. All goals from Lilli Hammond and one assist from Jadyn Eastman. Sam Arnold was awesome with 7 saves. Everyone had a huge second half (was 1-1 at halftime).

Hawks Volleyball had their best offensive performance of the season tonight. They defeated Massabesic 3-0. Leading the way was Peyton Emery, and Sivan Semo. Anchoring the charge was Averi Dudley. Full team effort to finish in three sets.

The App to Use for All Marshwood Information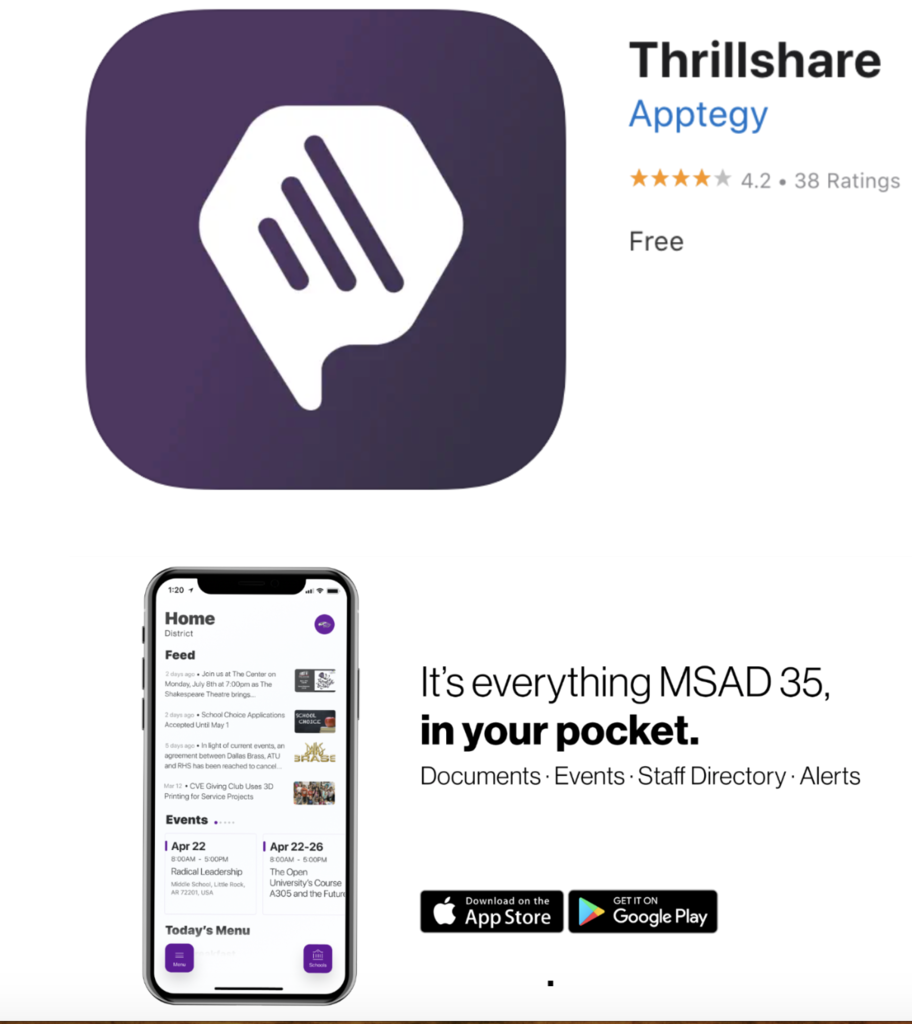 Marshwood Homecoming Dress Themes for the week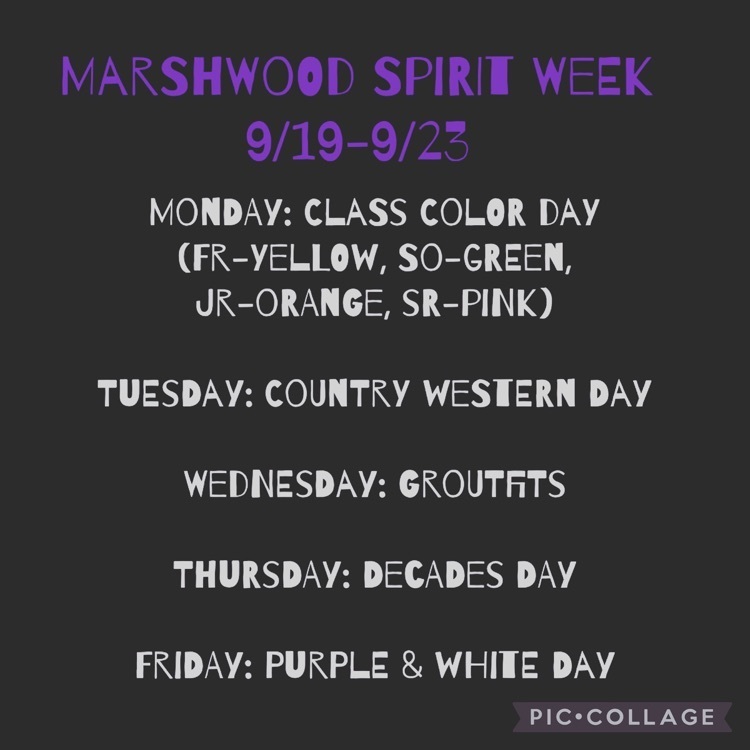 Congrats to our Marshwood XC girls team. Runner up finish at So Maine Classic on Saturday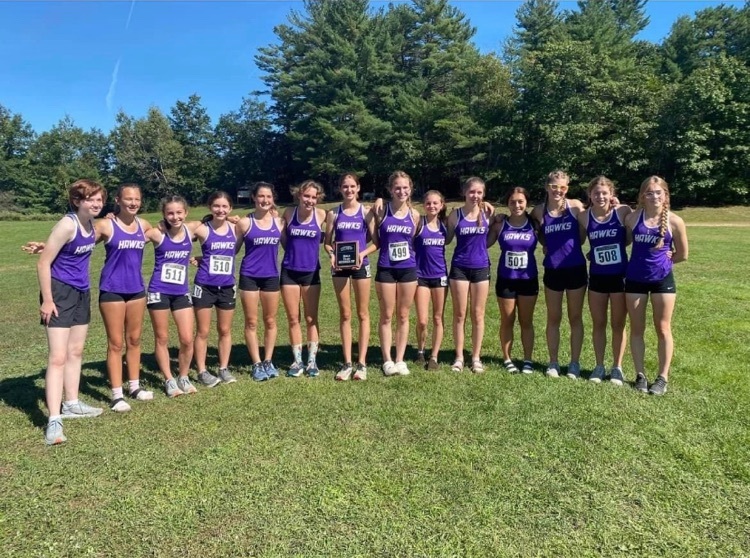 Marshwood Boys Soccer beats Bonny Eagle 3-0. Wyatt Yager had two first half goals assisted by Graham Pruyne and Jason Singer. Rowan Carter scored in the second half assisted by Declan Fitzgerald. Andrew Perry made 3 saves in net.

News From Marshwood Theater · Congratulations to the cast of Shrek The Musical! Make sure you stay tuned for ticket information to see the 2022 Fall District Musical…..December 1st, 2nd, 8th, and 9th! Want to get involved in the show somehow? Stage aspects (helping with crew, costumes, props, etc.)? Production aspects (raffles, fundraisers, sponsors, ads, concessions, etc.)? Email
Bianca.Pietro@Rsu35.org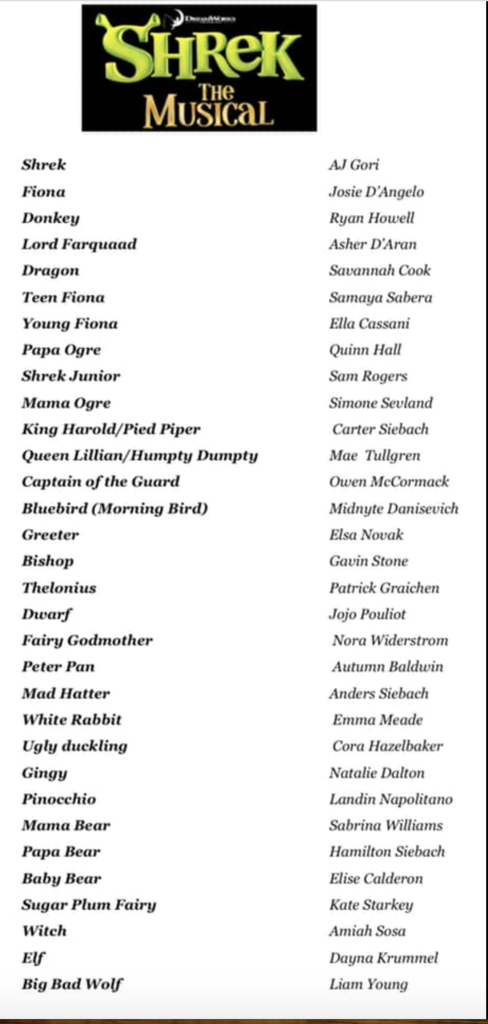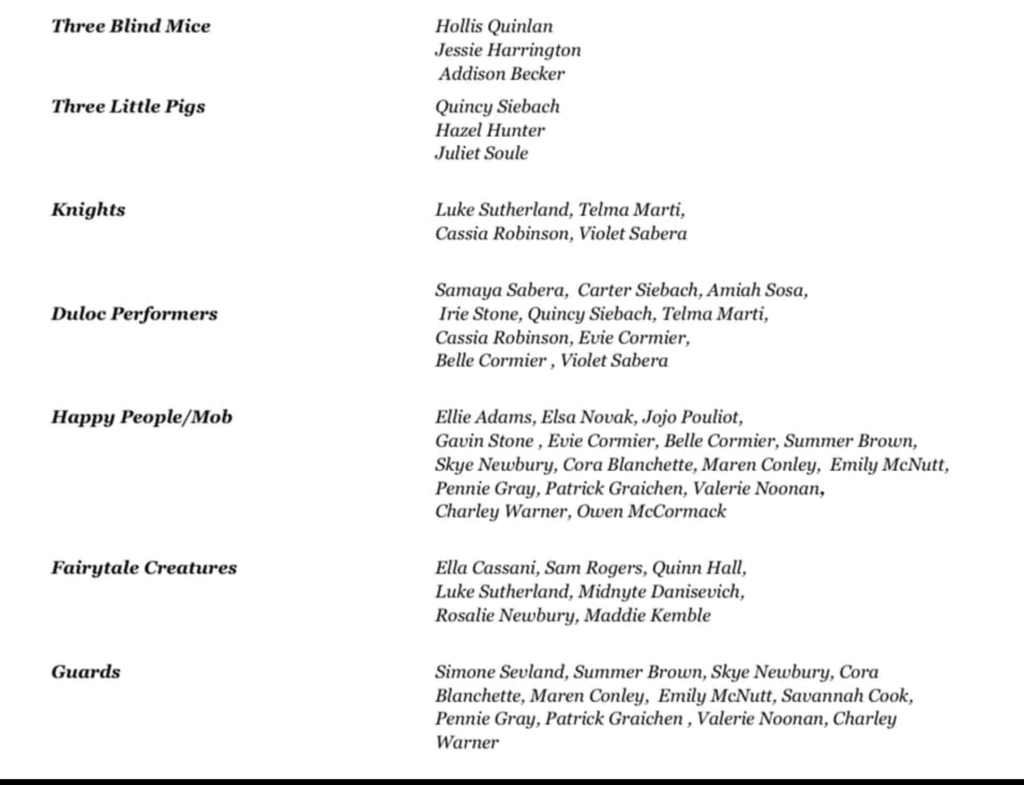 Hawks girls soccer remains undefeated. Girls soccer beat Bonny Eagle 2-0 with goals from Rowan Waddell and Lilli Hammond. One assist also from Hammond. Sam Arnold solid in net with three saves. Full team effort! #HAWKPRIDE

Marshwood Boys Soccer lose for first time this season to Deering 2-1. Jason Singer scored a header on a corner kick, assisted by James Melino. Andrew Perry made 5 saves in net.

Marshwood High School Theatre has won the "Love is an Open Door" contest for the state of Maine! The partnership of the Educational Theatre Association, Music Theatre International, and Disney Theatrical Group had open applications for one high school from each state/territory in the US to debut the production of Disney's FROZEN The Broadway Musical! (Full Version). This past August, Bianca Pietro (MHS Musical Director) sent in an application that included her vision for the show; her ideas of how to continue to keep the school and community involved; and her mission of how to overcome obstacles, welcome people who are different, and shape lives through theatre education. She is excited for the opportunity to bring this production to the high school and community! Take a look at the publicly announced winners through a video at this link:
https://schooltheatre.org/frozen/
and stay tuned for the production performance dates to be announced at a later date!

Hawks volleyball loses 3-0 to Kennebunk. Set 1: 19-25 Set 2: 12-25 Set 3: 20-25 Tough loss by the young hawks team. They battled hard in every set. They were led by strong performances from Seniors Taylor LaBreck, Peyton Emery and Junior Kate England.

The Homecoming Dance will be on Wednesday, September 21st from 7:00-9:30pm in the MHS Gym. Tickets will be $10 at the door. All MHS students are invited!