Sports Physicals

MMS Rock Band rolls into Strawberry Festival The Marshwood Middle School Rock Band will be performing for the South Berwick Strawberry Festival on Saturday, June 25. The band is comprised of students in grades 6-8 and will perform covers from the 70s to today's hits. Come join us for this free concert at 10:00 a.m. and then grab a strawberry shortcake!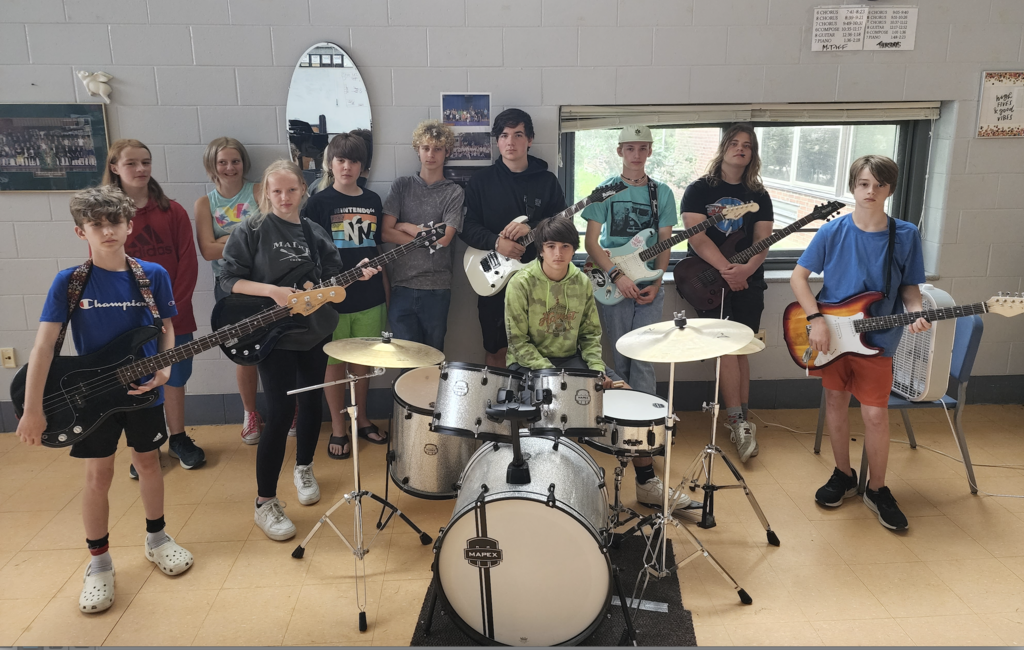 The yearbooks have arrive at MMS! Many students have preordered yearbooks. 7th and 8th grade teams will be distributing yearbooks on Tuesday. If you would like to get a yearbook but did not preorder, it is not too late. Bring $30.00 (cash or check made out to Marshwood Middle School) to Ms Gilpatrick in room 218 next week. Any questions, reach out to Ms Gilpatrick at
katie.gilpatrick@rsu35.org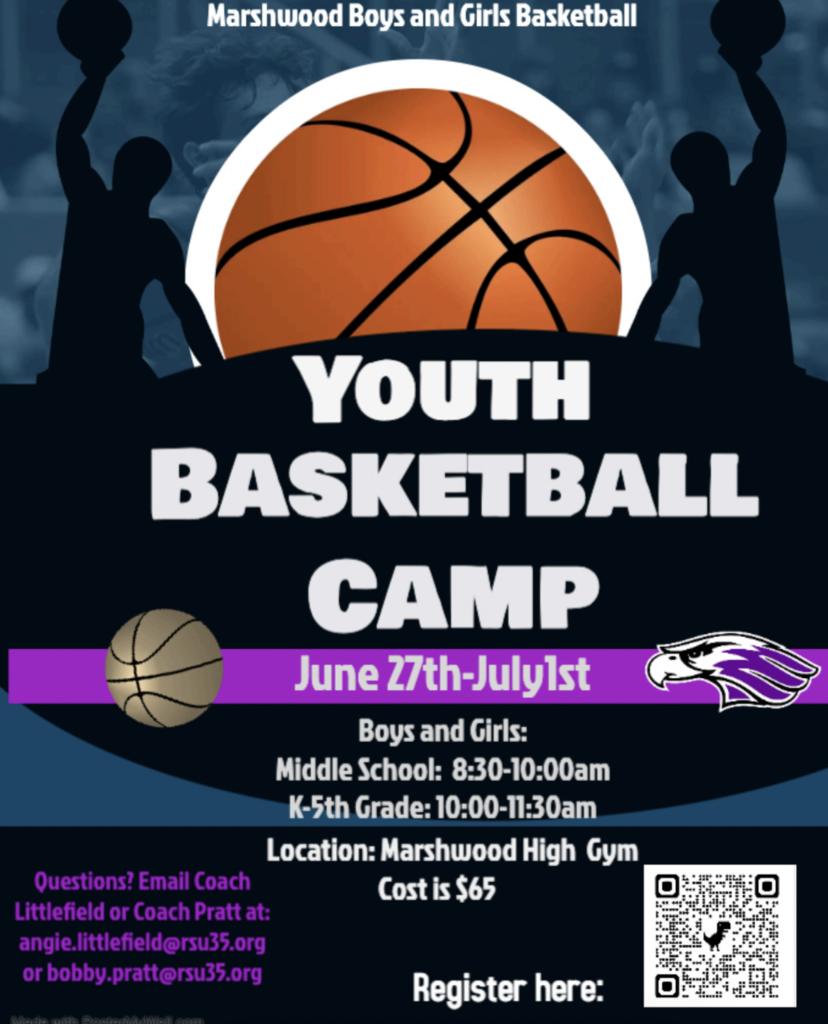 Sanford Regional Technical center is hosting a middle school summer camp program at their campus. This free 4 day camp from 6/21-6/24 offers 5 very cool topics to learn about such as law enforcement, video production, automotive maintenance, welding and auto collision repair. If interested, contact the school counselor.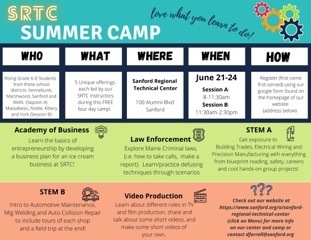 Our Marshwood Middle School Choruses present their spring concert, Not DISabilities, POSSibilities on June 7 at the High School auditorium. Songs will feature lyrics with messages of hope, resilience, strength, perseverance, and even communication through sign language. As special guests, the Marshwood Middle School Rock Band will open the concert at 7:00 pm. Come and have some fun!

Hunger Games Tournament Join in on the fun Wednesday, June 8th from 5:30-7:00 in the gym at Marshwood Middle School. Each player is asked to donate $5.00 to play. Students can get a permission slip from their Advisory teacher or from the office. Permission slips are due Wednesday, June 8th. The event is coordinated by the wonderful members of NJHS.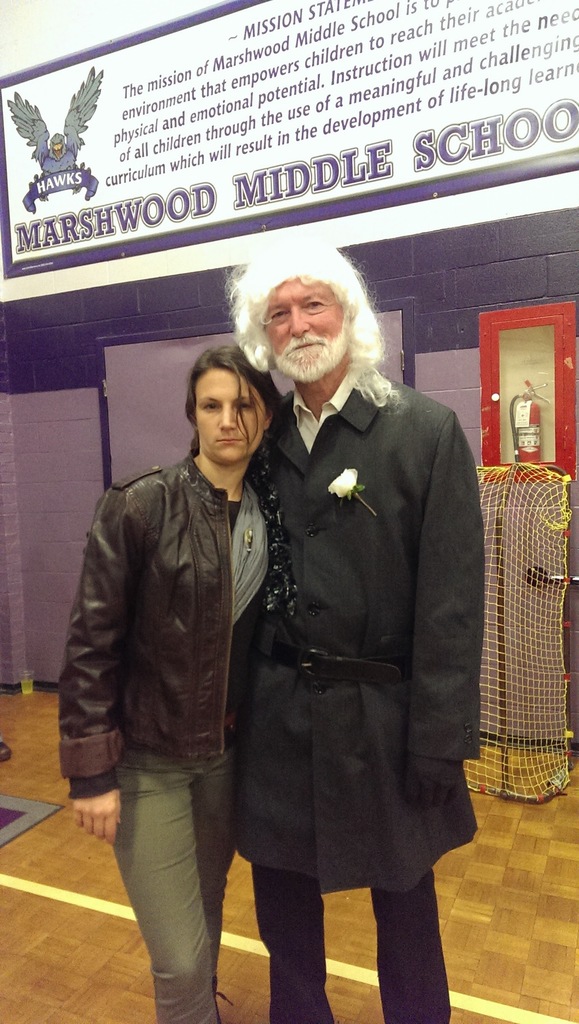 Marshwood Middle School had five students and their school counselors attend the virtual Regional Youth Summit. The training focused on "10 Tips for Staying Healthy & Well in 2022." The summit incorporated resilience, healthy coping, drug prevention, and more!

Last week the 7th and 8th graders had the opportunity to take part in the MLTI conference. The theme of this year's conference was: MLTI Launches Space2Connect! The intent of the conference theme is to reflect the many interpretations of space and connection as they relate to Maine students and their use of technology today. Students had the option to sign up for a variety of sessions some of the options included digital collage making, student podcasting and even an animation. Ms. Macedo organized the sign ups and gave t-shirts to staff and students that participated in the digital conference.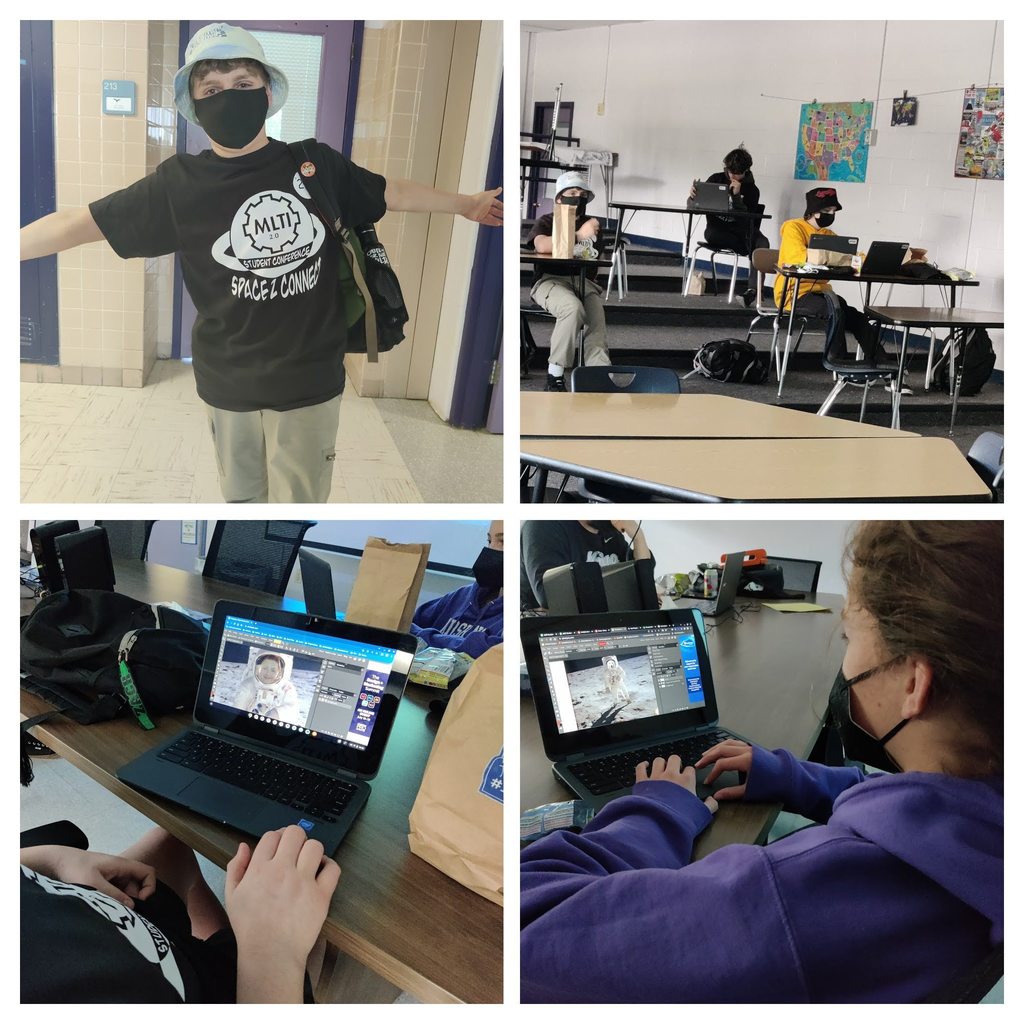 Maine School Administrative District No. 35 Link to full agenda:
https://5il.co/1bch5
Board of Directors – Regular Meeting Agenda Marshwood High School – Auditorium Wednesday, 01 June 2022 – 7:00 PM
https://www.rsu35.org/page/board-meeting-stream-information
Reminder: As of March 9, 2022 all MSAD 35 buildings recommended/optional masking indoors. 7:00 PM Call to Order Recognition of Top Ten MHS Students Honoring District Retirees

The last track and field meet was held Thursday, May 26 and the students had an amazing experience. Many students broke personal records! Thanks to our coaches Mr. Oberg, Ms. White and Mrs. Sanzone for all their energy, expertise and time.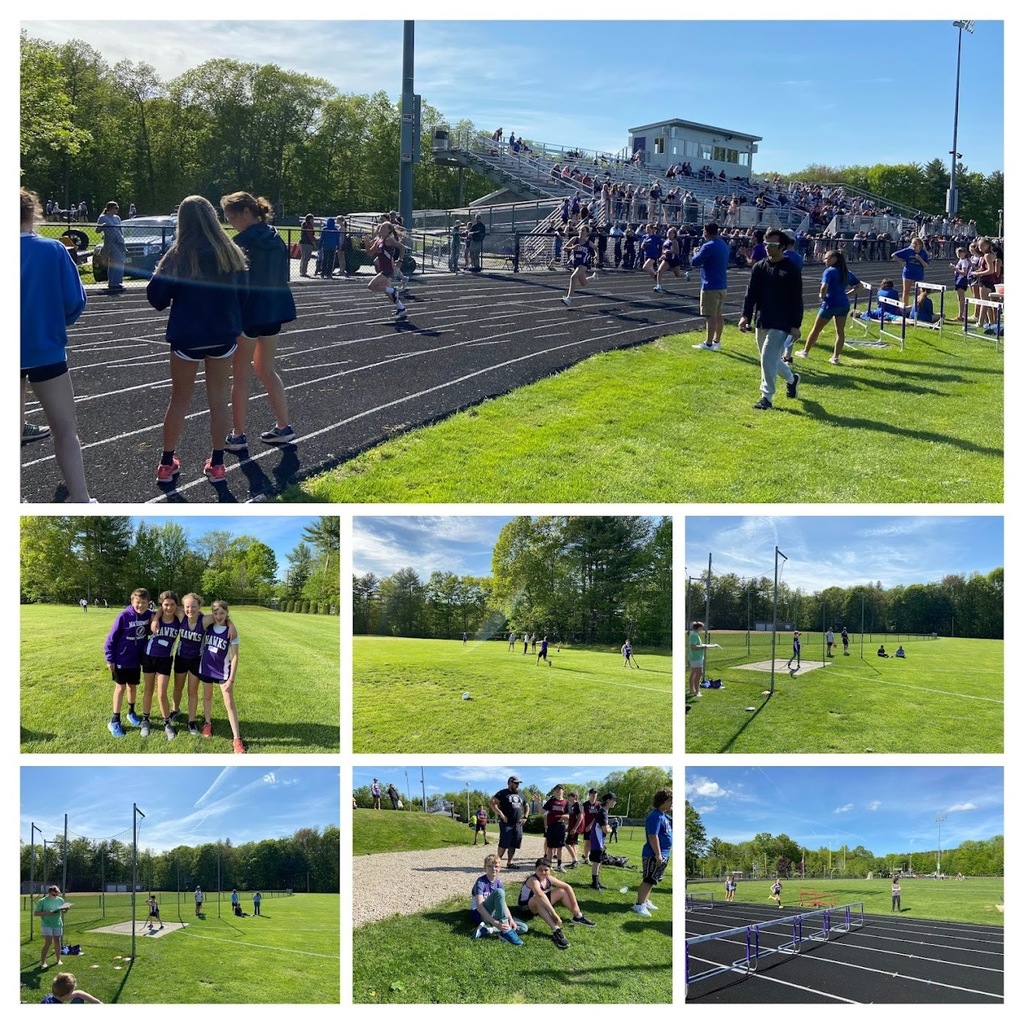 Support Marshwood Music!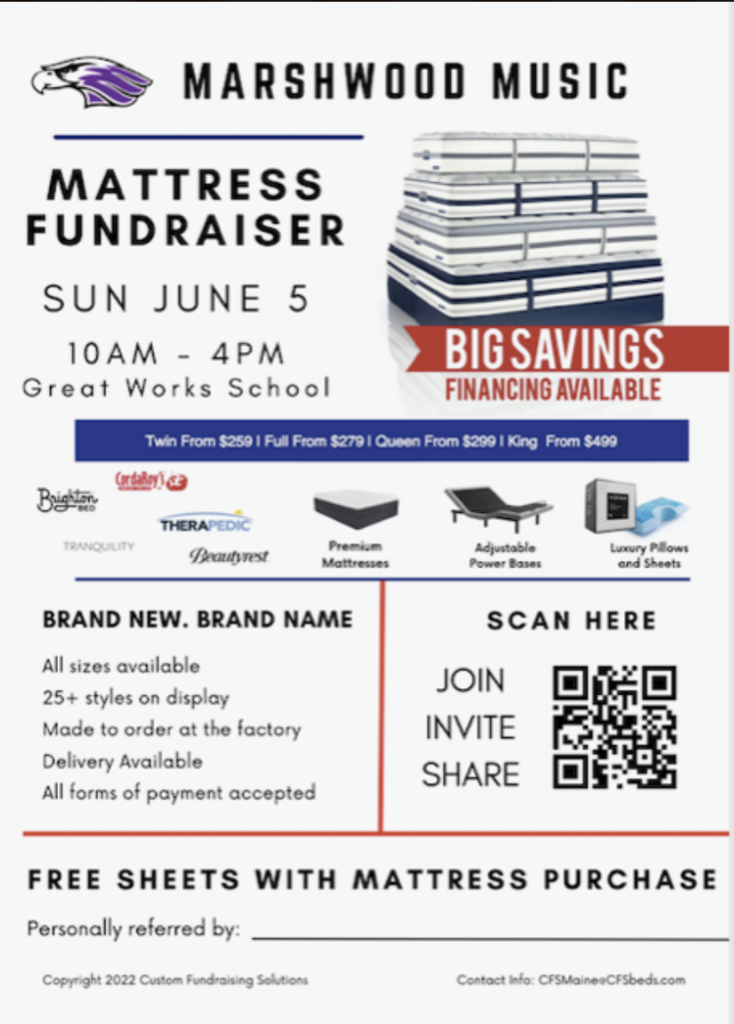 May 23, 2022 A message from MSAD 35 MAINE Dear District Families, On Friday, May 20, 2022, The J. M. Smucker Co. issued a recall of select JIF ® peanut butter products sold in the U.S. due to potential Salmonella contamination. The recalled peanut butter was distributed nationwide in retail stores and other outlets. Recalled products include the products below with lot codes 1274425 – 2140425 (to find the lot code, look alongside the best-if-used-by date). Prior to the notification of this recall, this product was served in the cafeterias at Eliot Elementary and Great Works Elementary. As soon as the cafeteria team was notified of the recall, they diligently reviewed the products in our kitchen pantries and disposed of the affected peanut butter product, following rigorous protocols for recall situations. Marshwood School District continues to serve alternative brand peanut butter and pre-packaged peanut butter and jelly sandwiches that are not part of the recall. Families with questions about the peanut butter they may have purchased from retail locations can visit the J.M. Smucker Company announcement on the FDA website. If you have further questions, please contact Karan Pfingst, Food Services Director at (207) 384-4500. Sincerely, Karan Pfingst, Food Services Director

Students in Mr. Pratt's 7th grade Math class diligently attack measurement problems today in class. Students use formulas to find the area and volume of a variety of shapes.

Today is Mrs. Locke's 6th grade Nutrition class students learned to make her famous Snickerdoodles. This was Mrs. Locke's last time giving out her traditional, delicious recipe. Some students enjoyed the cookies fresh out of the oven and some waited until lunch to enjoy their tasty treats! Want to bring a taste of Mrs. Locke's class to your home? Check out her recipe below! Snickerdoodles Ingredients: 1 c. shortening or crisco 1 ½ c. sugar ¼ tsp. salt 2 eggs 3 tablespoons sugar 2 ¾ c. flour 2 teaspoons cinnamon 1 teaspoon Baking soda 1 tsp. vanilla Directions: Preheat oven to 4oo degrees. Spray cookie sheet or use parchment paper to line cookie sheets. In a large mixing bowl, mix together shortening, vanilla and 1 ½ c. white sugar until smooth. Stir in eggs one at a time, blending well after each. In a separate bowl, combine flour, baking soda , and salt. Stir into the shortening/egg mixture until batter is well blended. In another small bowl, mix the cinnamon and 3 tablespoons sugar. Roll dough into small balls. Roll each in the cinnamon/sugar mixture Bake 8-10 minutes. Equipment needed: *large mixing bowl * two smaller mixing bowls *small bowl to crack eggs in * long handled plastic/wooden spoon *measuring spoons/measuring cups *wire whisk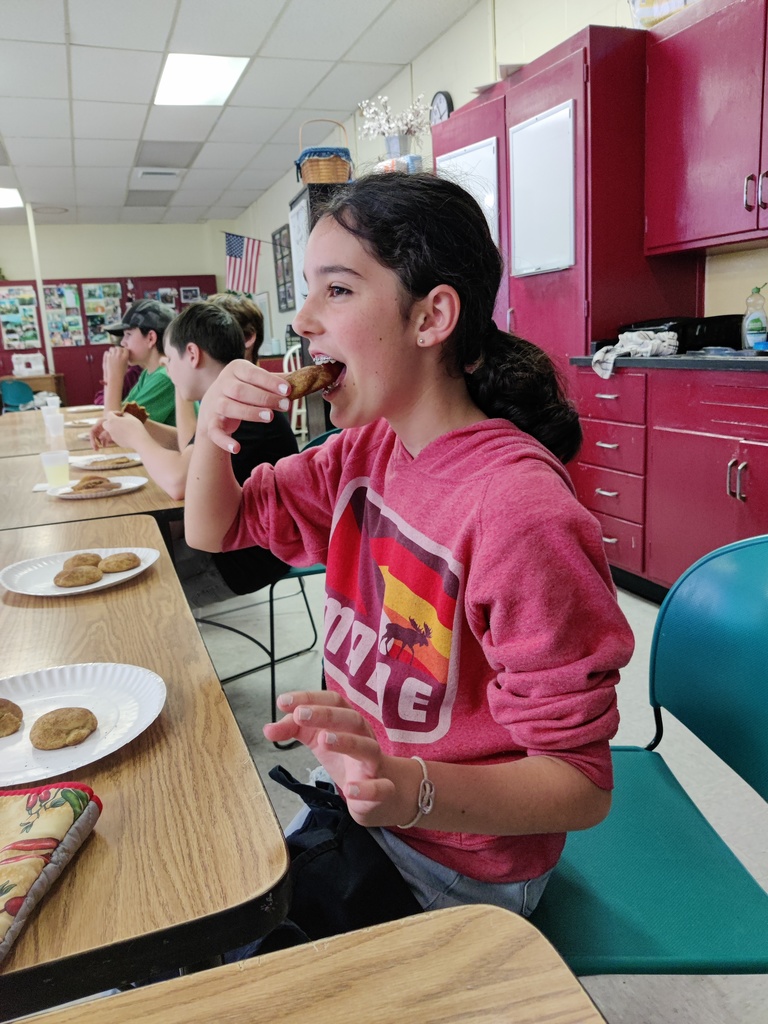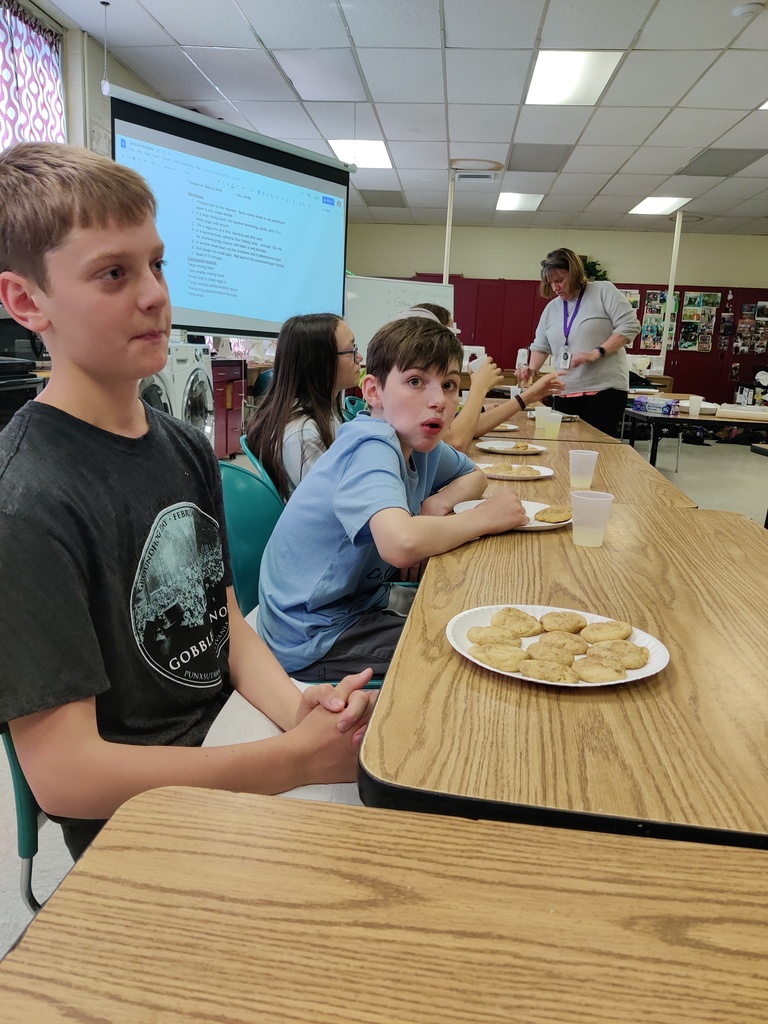 May 20, 2020 Hello, A couple of quick updates on COVID testing and Vaccines in Maine. Yesterday the CDC's Advisory Committee on Immunization Practices endorsed the booster for children at least five months after they received their two-dose series. This would be a third dose for healthy children and the fourth dose for children who are immunocompromised. You can check with your PCP or COVID-19 Vaccination in Maine to schedule a vaccination. Free COVID tests are available to order again through
https://www.covid.gov/tests
and
https://www.accesscovidtests.org/
. They are also available in the front offices at your children's schools, one box of 5 tests per student. Thanks very much! The Marshwood District Nurses

Spring sports have started at MMS! Girls Lacrosse has started playing games weekly and is coached by Jason Gori.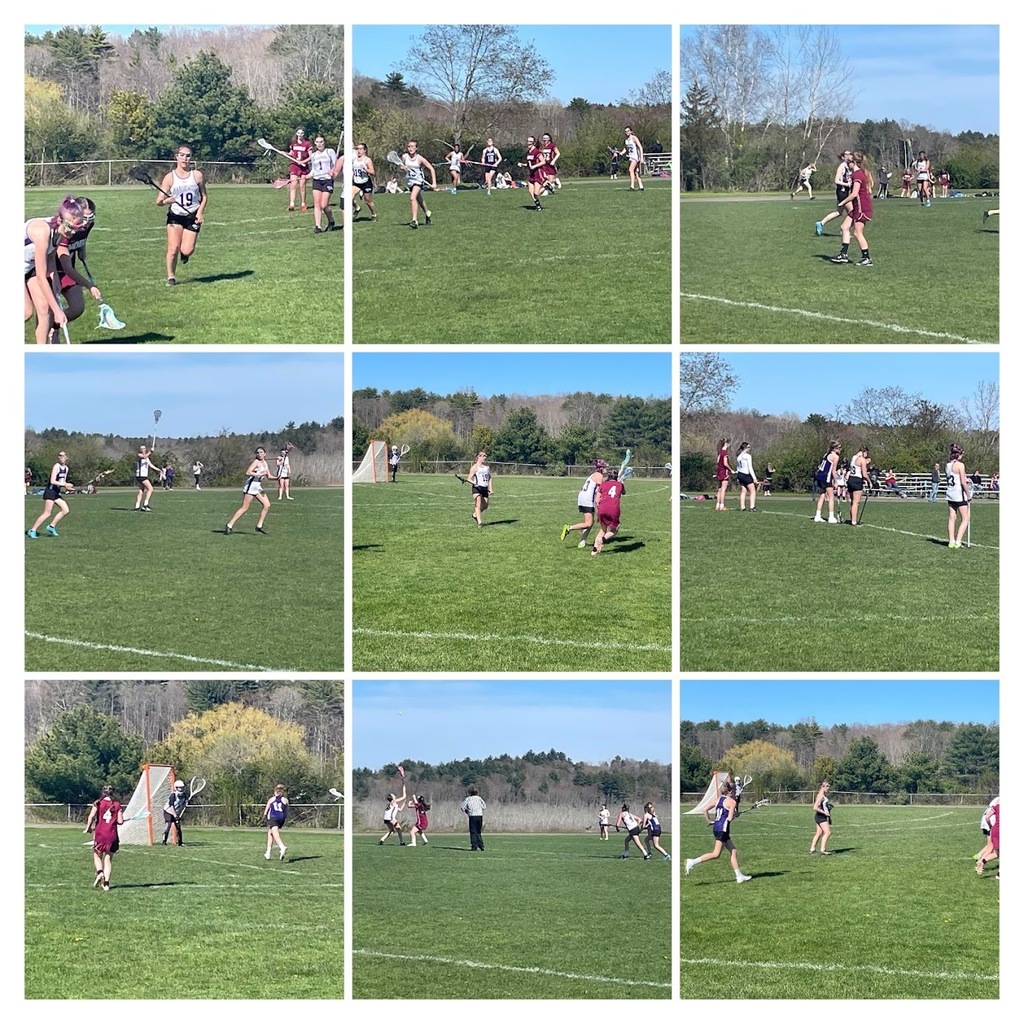 Softball Season is here! The girls softball teams have been practicing daily when they are not playing against local teams! The 7th grade team is coached by Coach Peter Ryan and the 8th grade team is coached by Maggie Cantanese.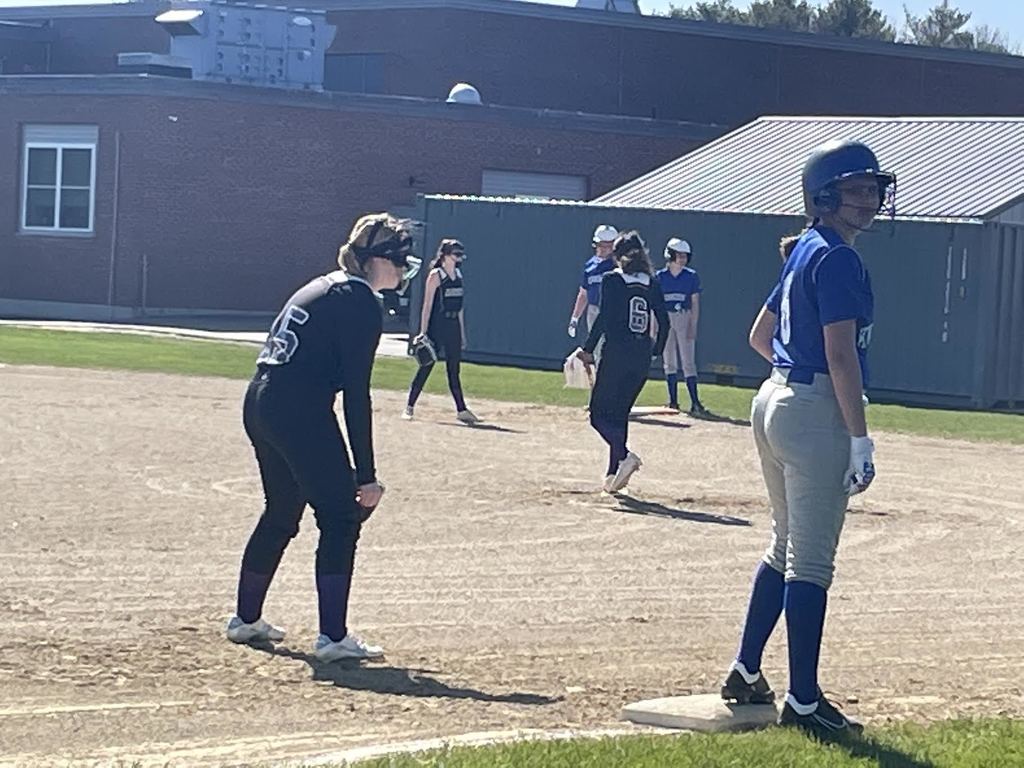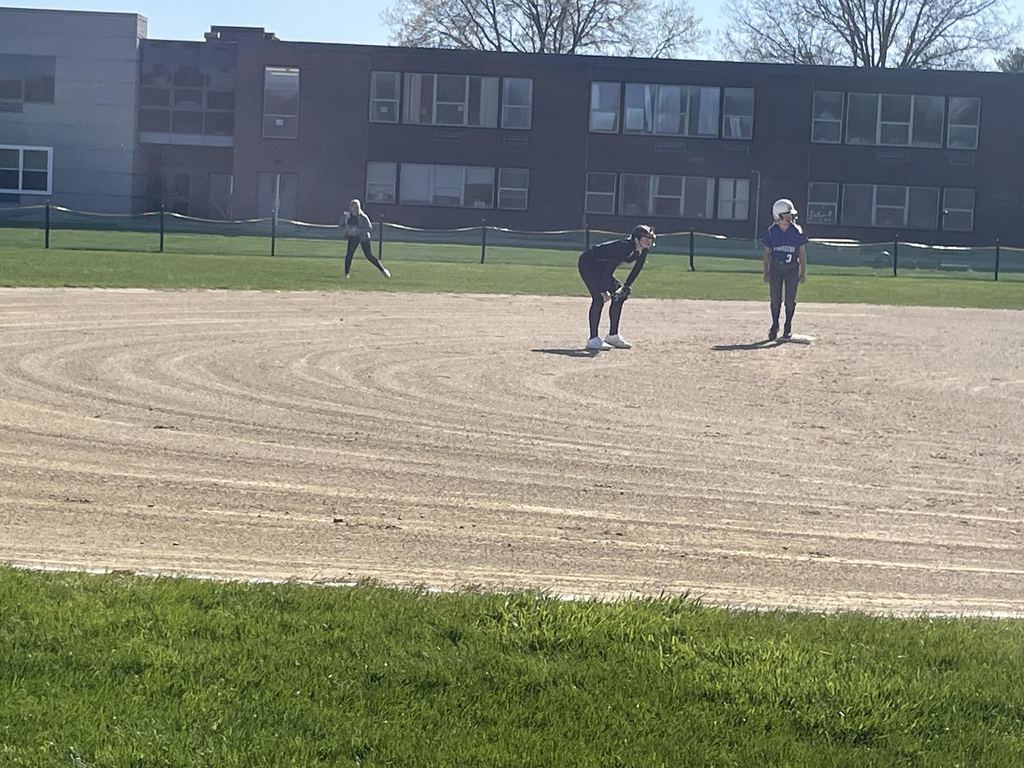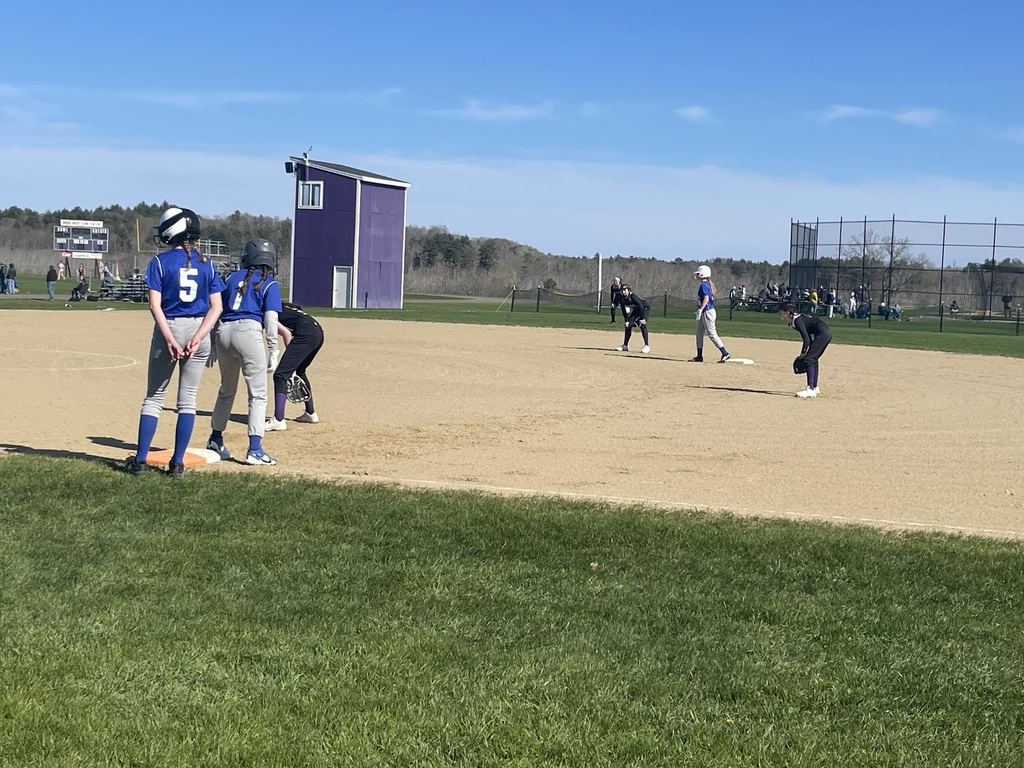 Baseball season has begun! The boys have a full slate of games home and away. The 8th grade boys are coached by Coach Sbrizza and the 7th grade boys are coached by Coach Campbell.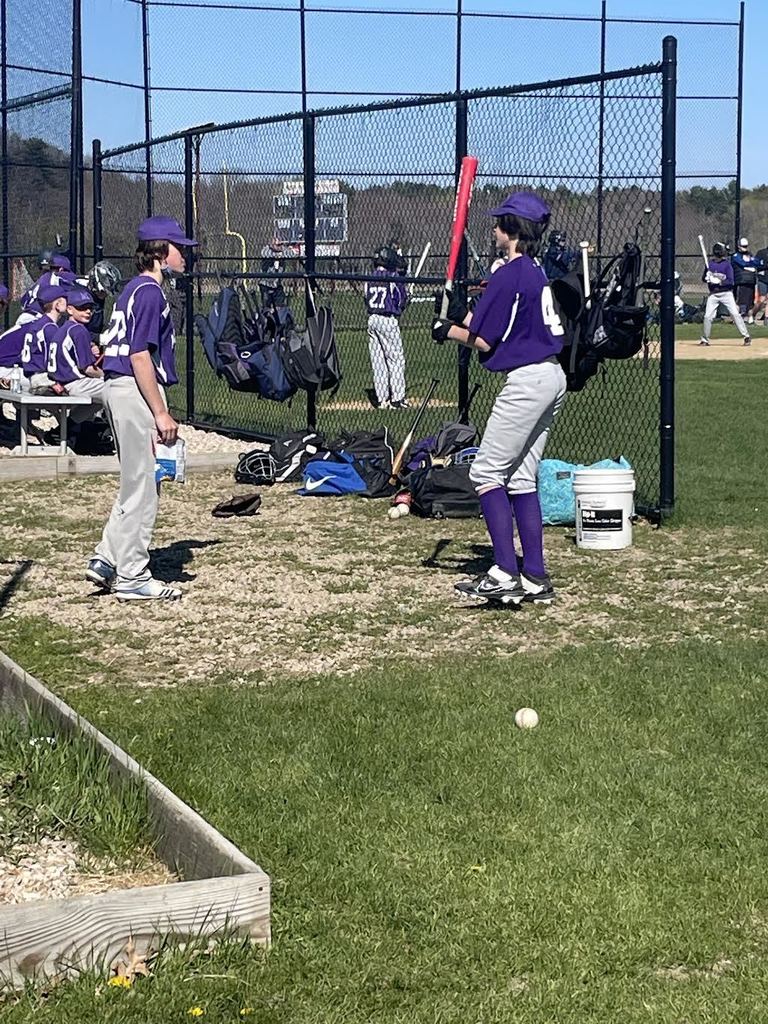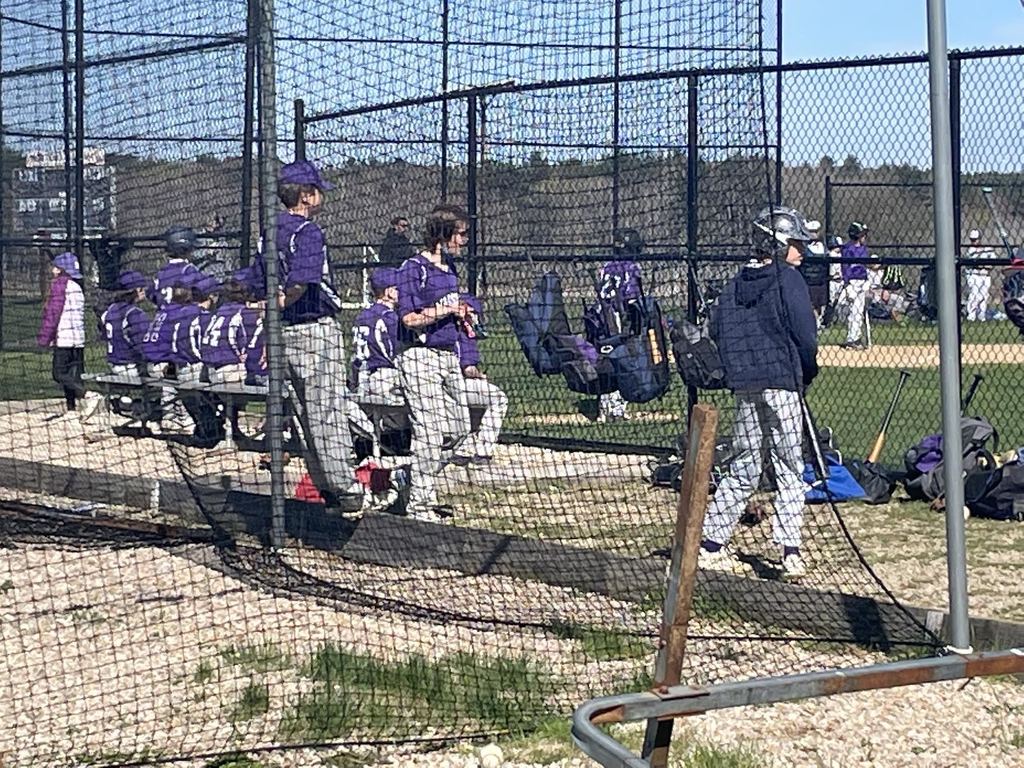 Sixth graders have been reading, analyzing and writing Greek Mythology. This week students worked as editors to give feedback on anonymous peer written myths. These editors worked as a team to look for myth characteristics, character traits that contributed to the plot, use of dialogue and more.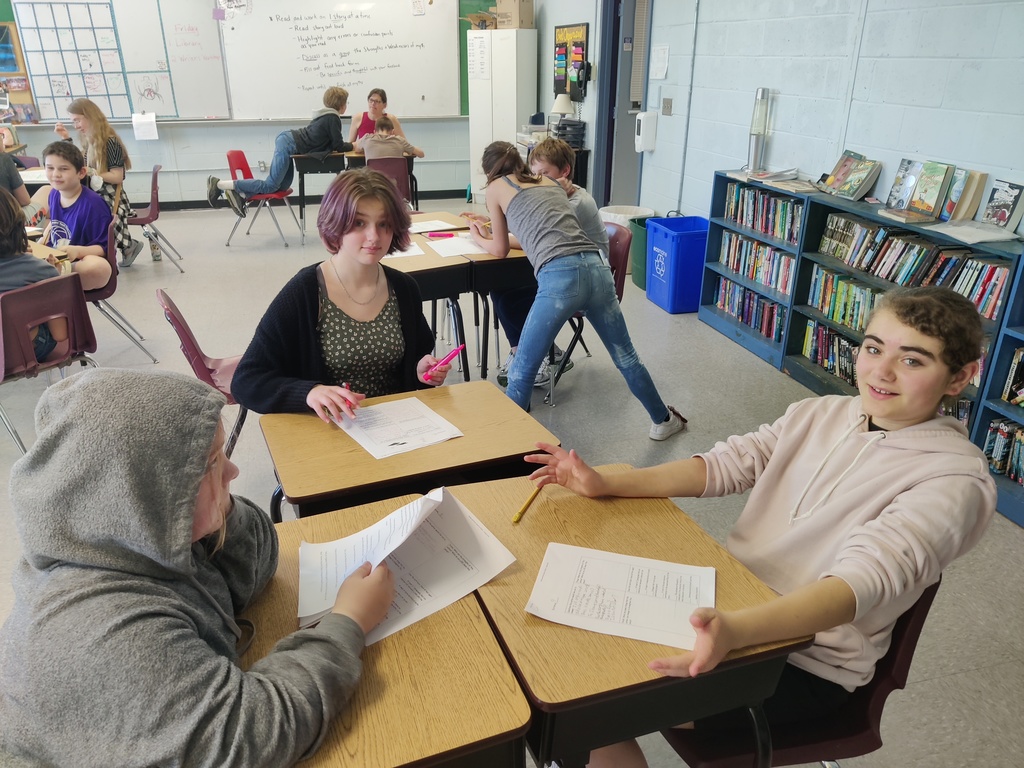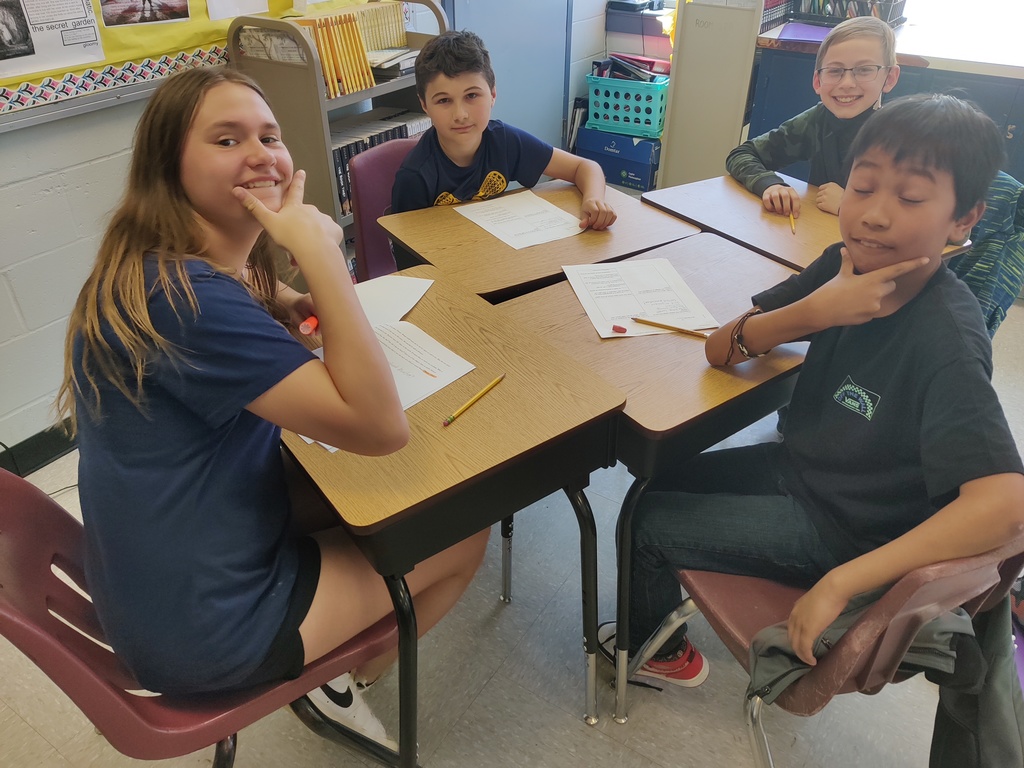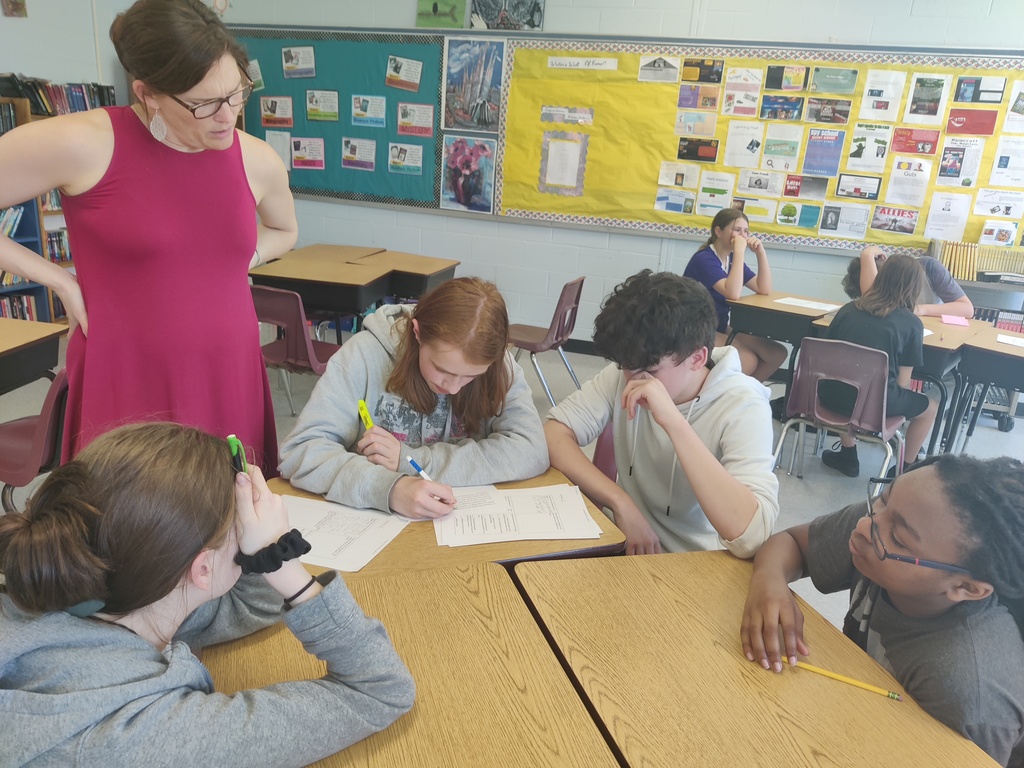 Is your middle school student interested in learning more about cheering? Coach Brooke Frank is looking to take a group of middle school cheerleaders to NCA Summer Camp at Husson University. This is an overnight camp that runs from July 17th- July 20th. If you or your middle schooler has any questions email Coach Brooke at
brooke.frank@rsu35.org
by Friday, May 20th.