Winter sports PRACTICES are as follows: Coaches will let athletes know of changes or specifics. 7th grade girls basketball: 2:45 - 4:00 p.m. 8th grade girls basketball: 3:30 - 5:00 p.m. 7th grade boys basketball: 5:00 - 6:30 p.m. 8th grade boys basketball: 6:00 - 7:30 p.m. MMS/MHS cheerleading: 7:30 - 9:00 p.m.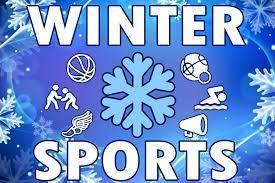 Our very own teachers Cathy Locke and Kris Bisson were recognized by the Maine Principals Association (MPA). The MPA has been highlighting positive stories for schools throughout the State of Maine. Mr. Creech shared with the MPA the amazing work our staff, students, and school community have been doing with the Veteran's Day Celebration. Led by Cathy Locke and Kris Bisson, this project embodies what is best in schools when dedicated teachers work with students, their families, and the community to honor and celebrate our Veterans and First Responders. Here is the link to the story which can be found on the MPA website under the professional division tab: Maine's Positive Story of the Day from Marshwood Middle School in Eliot
https://mpaprof.org/maines-positive-story-of-the-day-from-camden-rockport-middle-school-in-camden/

Keeping Teens Safe from Substance Misuse Tuesday, Feb. 1st 6 - 7:30 pm

Tuesday, February 1. 6:00 - 7:30 p.m.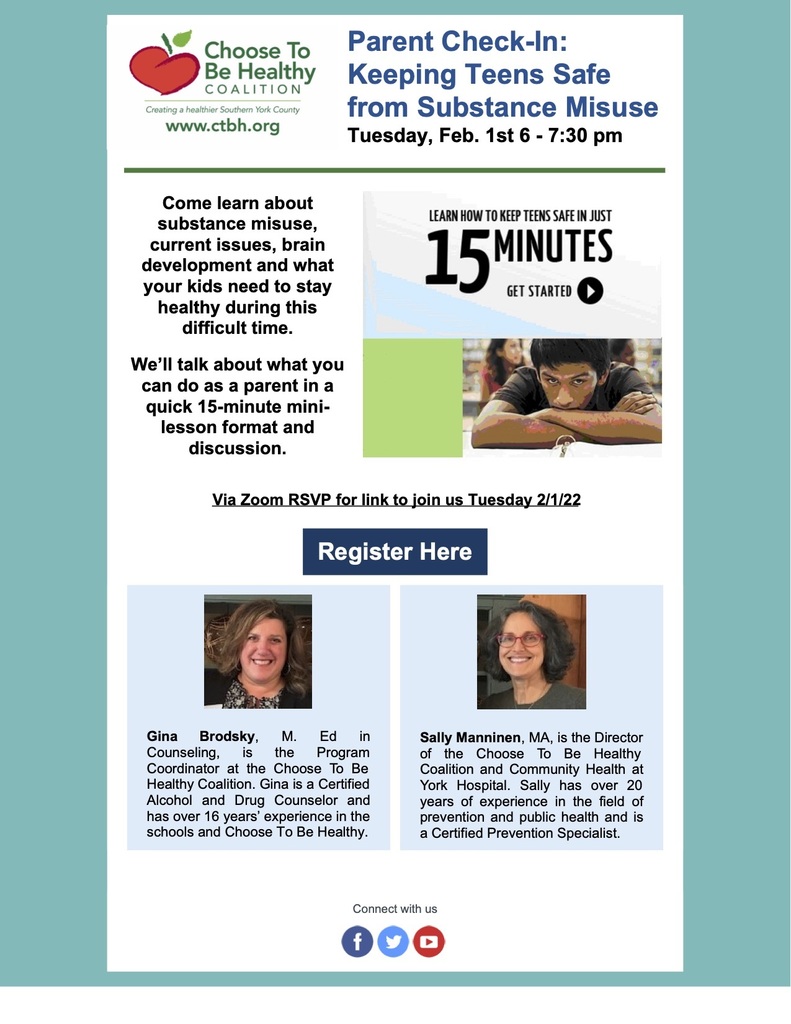 Marshwood Middle School's Girl's and Boy's Basketball Teams (photos by Geskus) 7th Grade Girls Basketball – Coach Jacob Todd 8th Grade Girls Basketball – Coach Heather Muzeroll 7th Grade Boys Basketball – Coach Matt Gennaro 8th Grade Boys Basketball – Zech Chamblee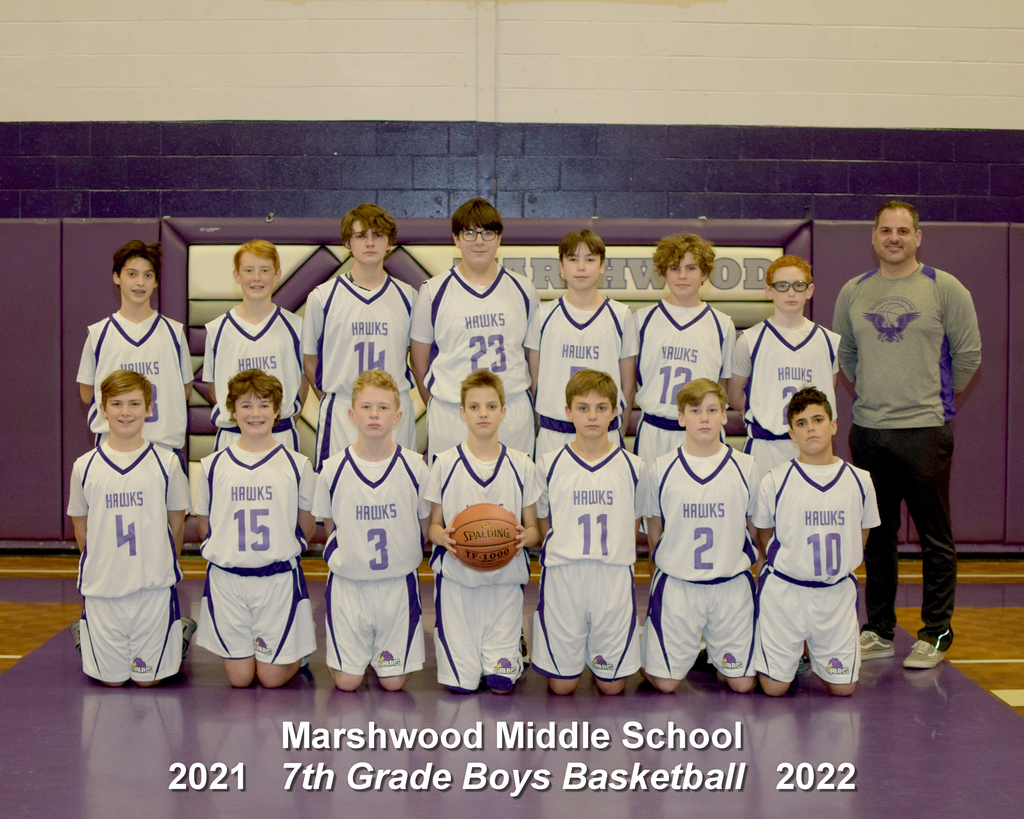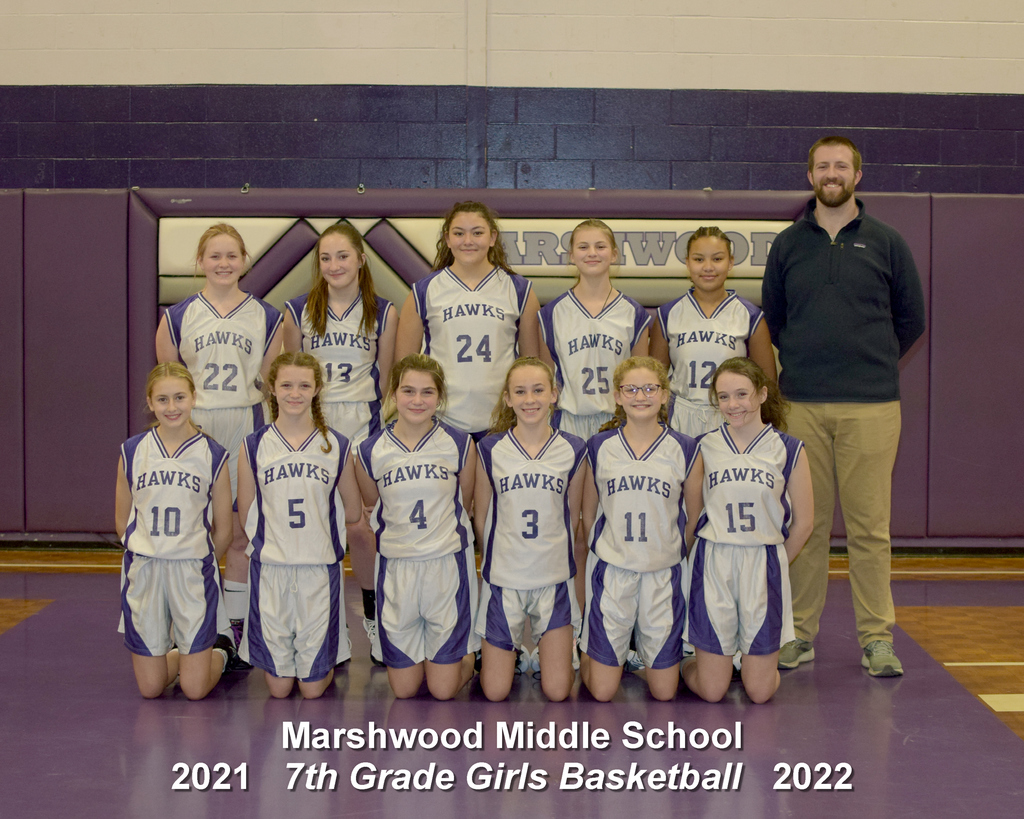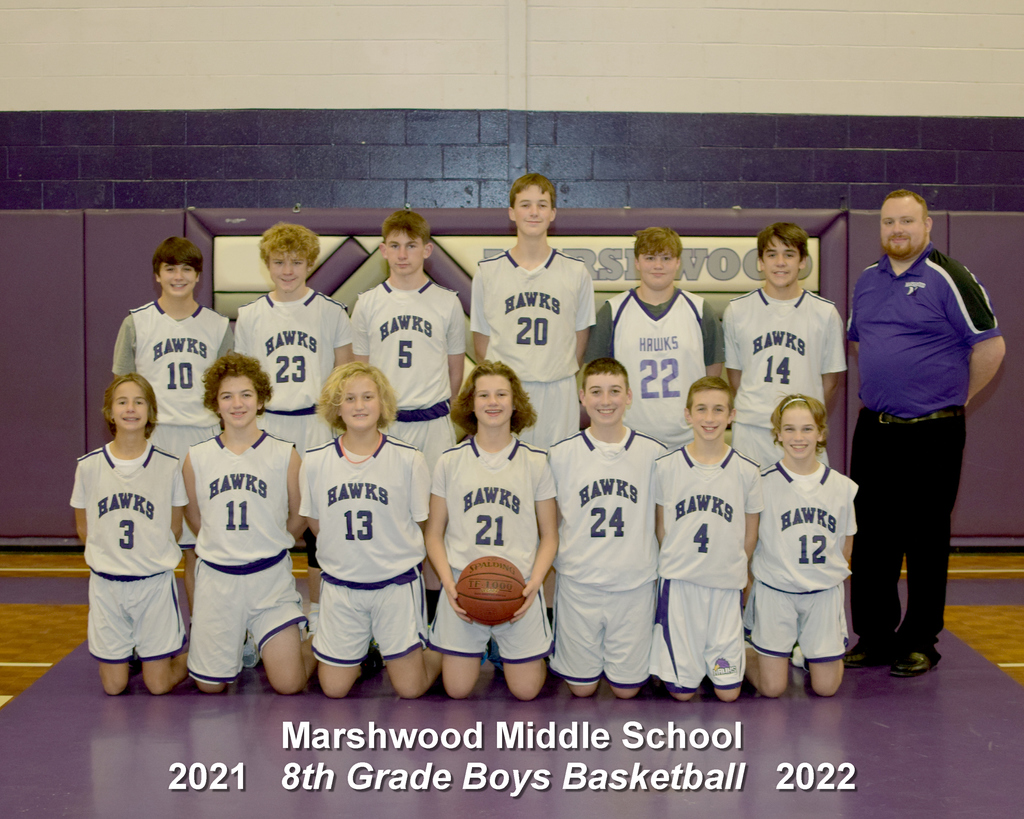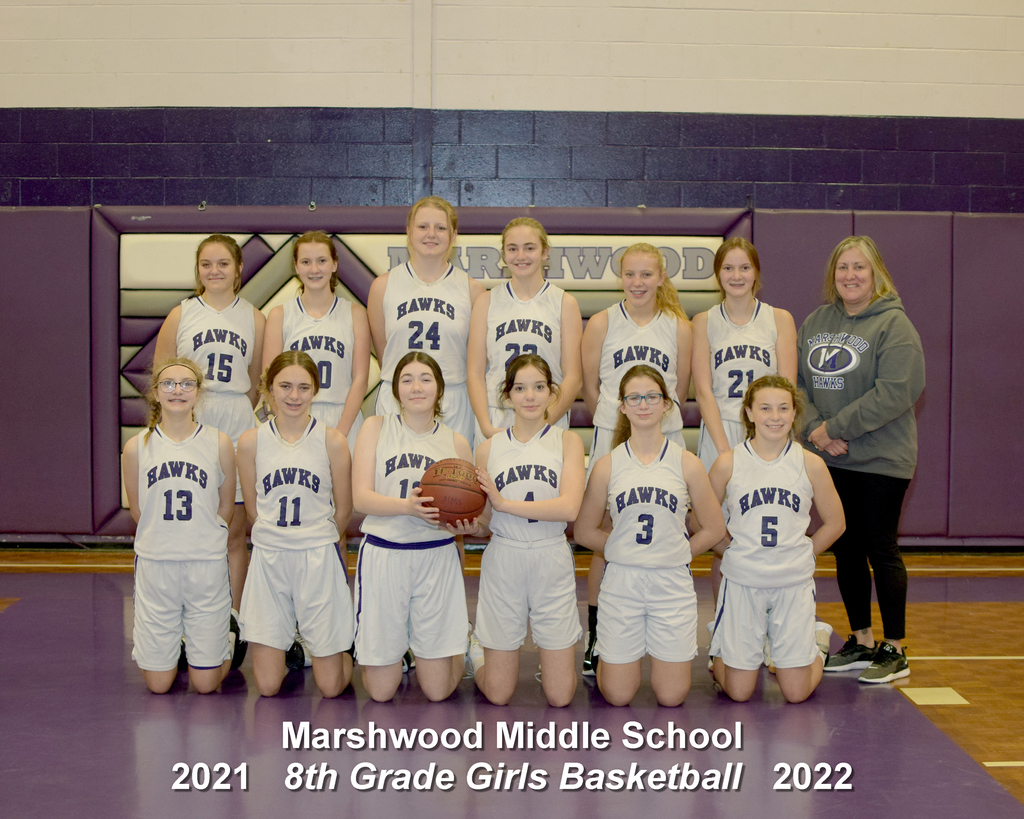 Microsacs on sale this week! Sixth Grader Grant Palardy, Mrs. Locke's top costumer shows off his purchases this morning. This week only we will be selling Microsacs, a flannel heating pad used for aches and pains. They are heated in the microwave and perfect for cold days and for cold hands. The proceeds go to Families in Need and will be deposited in that account with the school counselors. The Microsacs are made by students in Mrs. Locke's sewing classes who have completed their projects. The prices range from $1-$8, depending on size. They can be purchased during morning advisory and outside the cafeteria at lunch.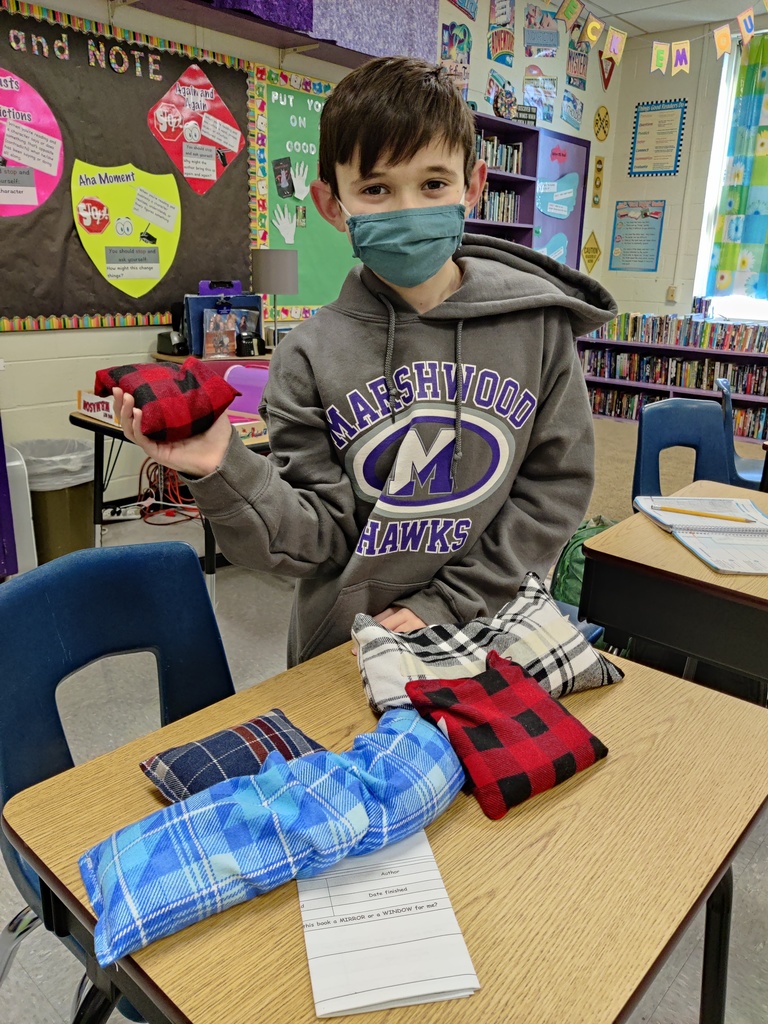 January 17 Martin Luther King Day No School February 21-25 February Vacation No School


ALL MARSHWOOD SCHOOLS ARE CLOSED TODAY, FRIDAY JANUARY 7, 2022

Students on the 8 White team practice the importance of diction by writing their own "10-word story." Students practice using careful word choice and specific vocabulary to create a story with a beginning, a middle and an end in 10 words or fewer. Here are a few that stood out. "Candles on a cake, tears down her face. Darkness." "Earrings gold and shiny, into silver, into rust." - Emily Harrison "Crack. Sizzle. Flip, breakfast awaits." "Bought pencil, wrote essay, A+" Leo Smith "Red blaze, smoke, sirens." Jason Land "Black dress, tears salty, cold hands, heart break" Alivia Churchill

This link covers vaccine sites throughout the state. It includes large sites as well as other sites like retail pharmacies. Vaccinations in Maine Northern Light Health. - Portland Northern Light Health is reopening its vaccination clinic at the former Pier 1 at the Maine Mall. (no appt required, more dates to be added) Jan. 8 - 9 a.m. – 2 p.m. Maine Health - Portland MaineHealth is opening a new high-volume COVID-19 vaccine clinic in Portland on Wednesday. The clinic will operate from noon until 6 p.m. on Wednesday and from 8 a.m. until 3 p.m. on Thursday and Friday. (more dates to be added). Appt required. Appointments can be made through MaineHealth's vaccine website. York County Emergency Management Agency. Sanford. Please see attached pdf for details. Augusta. - The Maine CDC continues to operate its vaccination clinic at the Augusta Armory. It will be open on Thursday from noon until 7 p.m. and on Saturday from 9 a.m. until 4 p.m. All vaccines for eligible Mainers are offered with no appointment. And if you're out for an early morning walk on Sunday...... Vaccination & Booster Clinic at Seacoast Science Center Sunday, January 9, 2022 8am No reservations required; clinic will close when 90 doses are administered. New Hampshire Department of Health and Human Services will be administering 90 doses of the Covid-19 Vaccination at Seacoast Science Center this Sunday, January 9th. The clinic is scheduled from 8-11am, however, the line will be closed when 90 vaccinations are accounted for. Vaccinations provided include: Pediatric Doses for Ages 5–11: Pfizer Primary Doses for Ages 12–17: Pfizer Primary Doses for Ages 18+: Pfizer, Moderna (2-doses), and J&J 3rd Doses for Pfizer and Moderna for persons who are moderately to severely immunocompromised Booster Doses for Pfizer, Moderna, and J&J Doses do not have to match prior vaccines. New Hampshire DHHS encourages individuals to talk with their providers about whether a booster is right for them if they are unsure. If you're planning to attend: arrive early bring your vaccination card wear a mask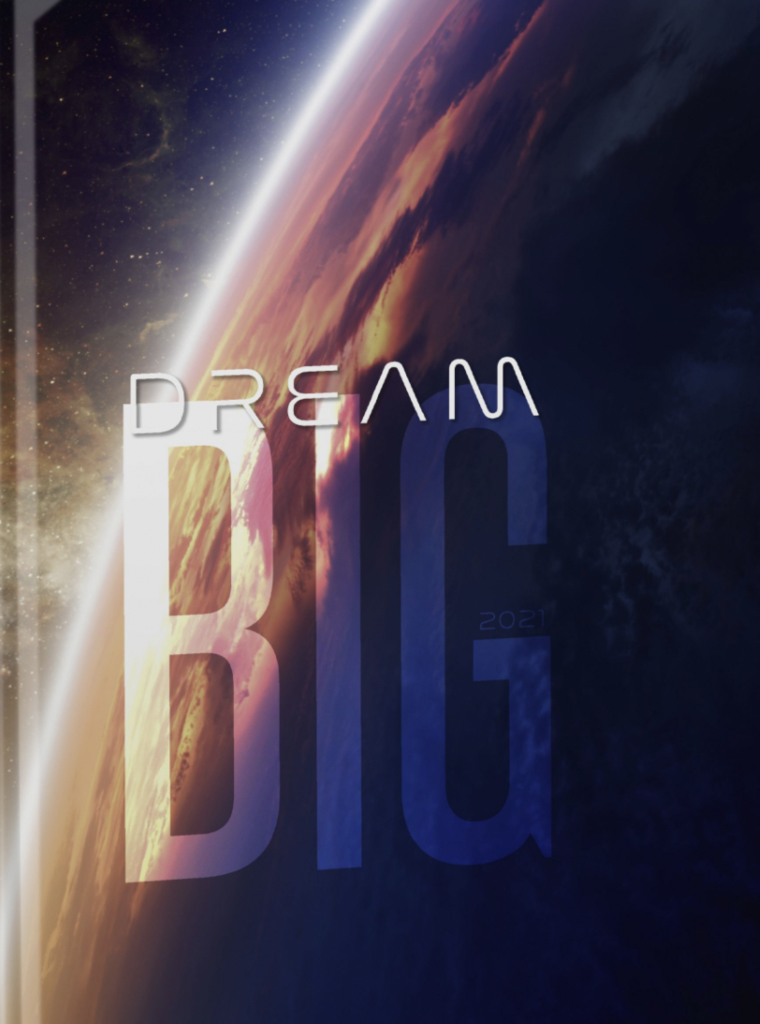 January 2, 2022 Dear Families, A quick note about pooled testing. If your student(s) are enrolled in pooled testing and have tested positive for COVID since the last pooled testing date of December 13th, please remind them not to participate this week and going forward for 90 days from their COVID infection. The reason for this is that even though they are recovered and out of isolation, it is possible that they will still test positive on a PCR pool test. If this applies to your child and you haven't notified your school nurse yet, please take a minute to fill out the COVID Positive COVID-19 Reporting Form (
https://docs.google.com/forms/d/e/1FAIpQLScIeLT_AkvqNvxp2_QifRotlaSXYW8-XFjZseHvPSIvIoKFeg/viewform
) . If your child is not enrolled in pooled testing but has tested positive over break, we ask that you please also fill out the form. Pooled testing is a great surveillance tool for our communities and provides your child with weekly testing. If you'd like to sign up please click here (
https://rsu35.sites.thrillshare.com/page/covid-19-information
) and scroll to the bottom of the page for sign up information. In order to be included in this week's testing, please enroll your child by 5:00 pm tonight. You are welcome to sign up any time after that to begin testing next week. Thanks very much! The Marshwood District Nurses


MMS NEWS Here is the rehearsal schedule for Seussical. All rehearsals are at the High School January 3- February 4 Monday - 3:00 - 5:00 PM Tuesday 6:30 - 8:30 PM Wednesday - 3:00 - 5:00 PM Thursday - 3:00 - 5:00 PM Friday 6:30 - 8:30 PM Tech week - Monday - Thursday - 5:30 - 8:30 PM

January 1, 2022 Hello and Happy New Year!! Hoping that you all had a wonderful holiday break. As many of you are aware, there has been some changing guidance from the CDC on managing COVID in schools. After meeting with Maine CDC and DOE Mr. Caverly will be sending out a letter on Monday to clarify changes that will affect us all. As we prepare to return to school on Monday, we are asking for your help in determining our status regarding COVID cases over break. Many of you have reported cases in your children via email. If your child has tested positive over the break and you have not yet done so, please take a moment to fill out this positive case reporting form (
https://docs.google.com/forms/d/e/1FAIpQLScIeLT_AkvqNvxp2_QifRotlaSXYW8-XFjZseHvPSIvIoKFeg/viewform
) . The nurses will review the forms and contact you by Monday, January 3 with specific directions. Thank you for your patience as we prepare for the safest return to school for our students, staff and families. As always, we ask that you please continue to use the pre-screening tool )
https://www.maine.gov/doe/sites/maine.gov.doe/files/inline-files/Maine%20DOE%20Pre-Screening%20Tool%20for%20School%20Attendance%2010.19.2021_1.pdf
) and keep students home if symptoms are present. Thanks very much! The Marshwood District Nurses