Theater Day in Sixth Grade Social Studies The students in the sixth grade Social Studies classes have been participating in a fun and engaging literacy-based Readers' Theater activity. Over the past two weeks students have had multiple opportunities to practice with their groups. Today was performance day and the sixth grader showed off their reading fluency!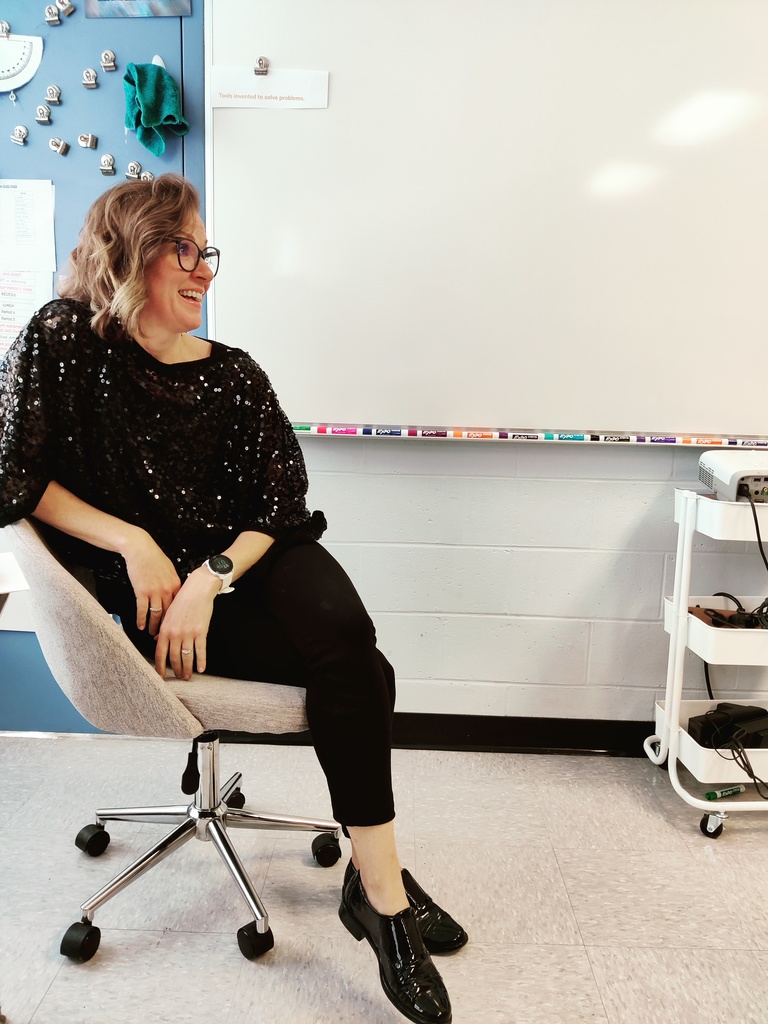 Marshwood Middle School is a busy place. After-school activities have kicked into high gear. Students are staying after for Student Council, Yearbook Club, Soccer, Field, Hockey, Cross Country, PE Games, and more. ​If your student is looking to connect more with school there are a lot of options at MMS. Looking for more information check out this link
https://www.rsu35.org/o/mms/page/intramurals-and-clubs

The App to Use for All Marshwood Information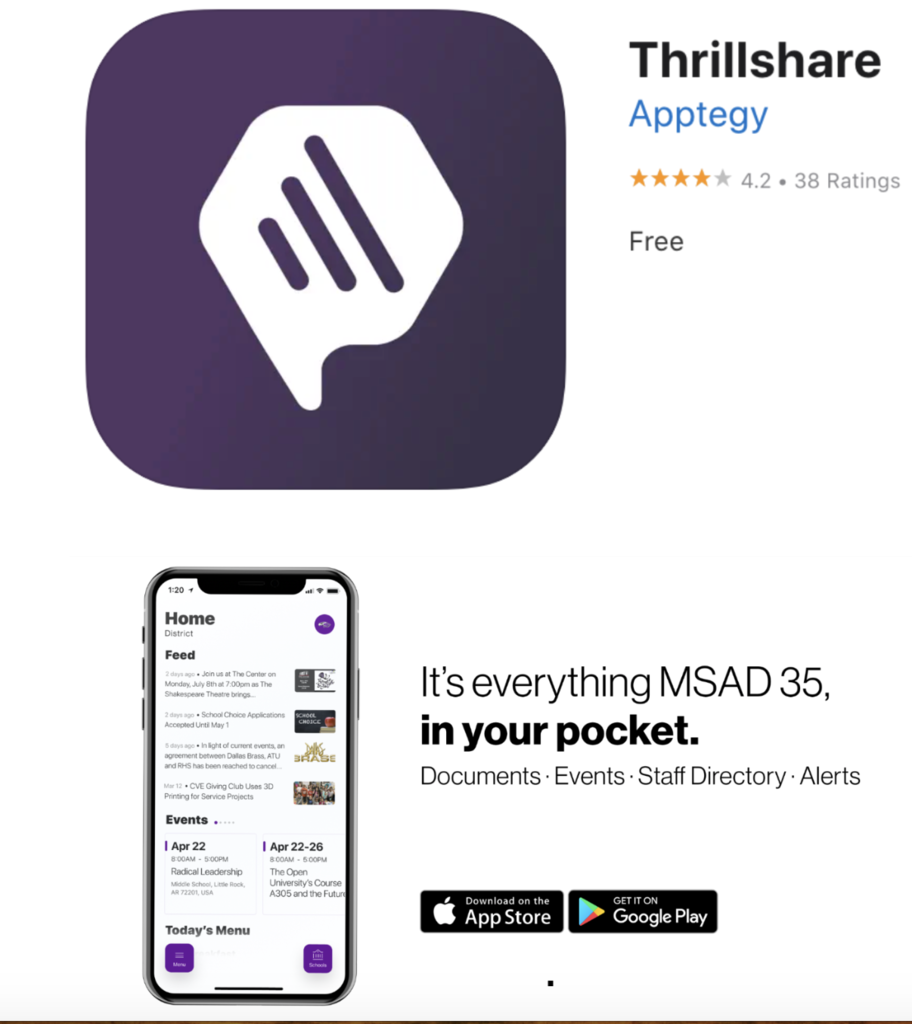 News From Marshwood Theater · Congratulations to the cast of Shrek The Musical! Make sure you stay tuned for ticket information to see the 2022 Fall District Musical…..December 1st, 2nd, 8th, and 9th! Want to get involved in the show somehow? Stage aspects (helping with crew, costumes, props, etc.)? Production aspects (raffles, fundraisers, sponsors, ads, concessions, etc.)? Email
Bianca.Pietro@Rsu35.org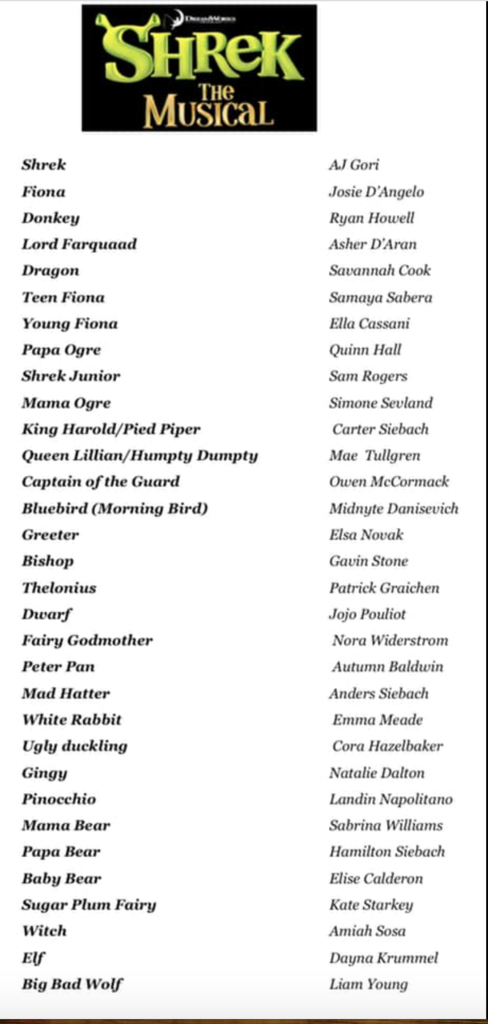 Marshwood Middle School Families, Staff and Students Earlier this week, the district was notified by the Maine Department of Health and Human Services that the drinking water at Marshwood Middle School had elevated levels of PFAS (forever chemicals), that exceed the safe drinking level standards established earlier this year. This testing is required to occur in all Maine Schools by December 31st 2022. Testing for PFAS is required for schools whose source for drinking water is a well. MSAD 35 opted to test the well water at both Marshwood Middle School and Marshwood High School (our only two schools that use well water as drinking source) early in July. When we received the preliminary results from our testing, Marshwood High School's water fell below the state threshold, while Marshwood Middle School's was elevated (56.9 parts per trillion as opposed to the state threshold of 20 parts per trillion). After working with our State water testing consultant to determine next steps, a water filtration system was ordered. Unfortunately, due to issues with the current supply chain, the installation of the system was not completed. We have been assured by the filtration system installer that the system will be completely installed by the end of this week. The new filter system will need to run for a number of days prior to the well water being retested. We have set September 16, 2022 as the date testing will be completed, but we are optimistic that this will be resolved prior to that time. Principal David Creech will be providing updates to the Marshwood Middle School Community, as information becomes available. In the meantime, the water at Marshwood Middle School should not be used for drinking and/or cooking. We have been assured that the water is absolutely safe to use for cleaning/washing hands etc. We have purchased a number of portable water bubblers to provide students with drinking water and for the cafeteria staff to have water to cook with. In addition, we are required to post signage at the Marshwood Middle School notifying the public of the current state of the well. In addition to this brief letter, I have included documentation that are required to be shared with families and consumers. You will receive an update from Mr. Creech prior to Wednesday, August 31st, 2022. If you have specific questions, please feel free to contact Todd Hughes our Facilities Director at 207-439-2438. Thank you for your continued support. John Caverly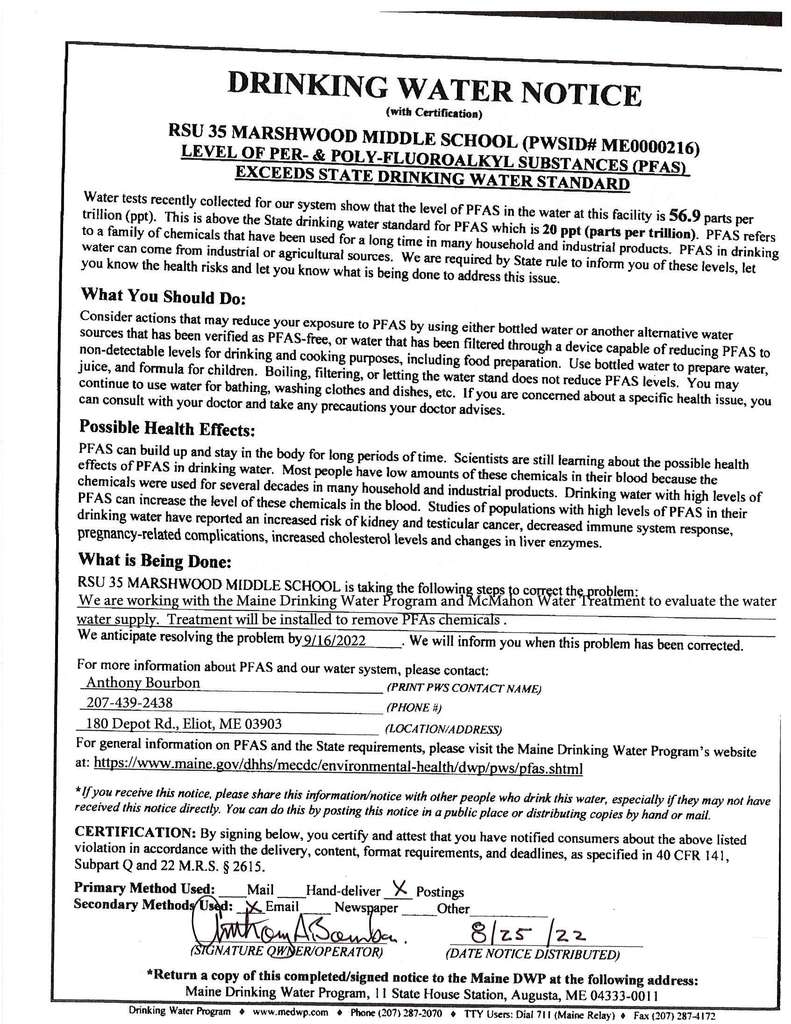 All Marshwood Students are Eligible for Free Meals MSAD #35 announces its policy to serve nutritious meals every school day under the National School Lunch Program and School Breakfast Program. Effective August 31, 2022, through June 30, 2023, all students registered and enrolled in Marshwood Schools are eligible for free meals regardless of household income. Lunch and breakfast are provided for students in K-12 and Pre-K students will be provided with either breakfast or lunch depending on the session they attend (AM/PM). Students that bring cold lunch and order milk, will be charged $.40.

Accessing Schedules via Digitalsports To Access Sports schedules Accessing schedules via digitalsports.com Click on this link (
https://digitalsports.com/
) Type in "Marshwood Athletics" Click on "Fall Sports" drop down box and scroll down to see what sports you want to access. Click on the level "i.e. Variety, JV, etc. Once here, it defaults to the "News" section. Click on "Schedule" button to the right and the default schedule you will see if game/matches.

Maine School Administrative District No. 35 Board of Directors – Regular Meeting Agenda Marshwood High School – Learning Center Wednesday, 20 July 2022 – 7:00 PM
https://www.rsu35.org/page/board-meeting-stream-information
Reminder: As of March 9, 2022 all MSAD 35 building recommended/optional masking indoors. 5:30 P.M. Board Workshop 7:00 PM Call to Order Board Agenda for July 20, 2022
https://5il.co/1eak8

Sports Physicals

MMS Rock Band rolls into Strawberry Festival The Marshwood Middle School Rock Band will be performing for the South Berwick Strawberry Festival on Saturday, June 25. The band is comprised of students in grades 6-8 and will perform covers from the 70s to today's hits. Come join us for this free concert at 10:00 a.m. and then grab a strawberry shortcake!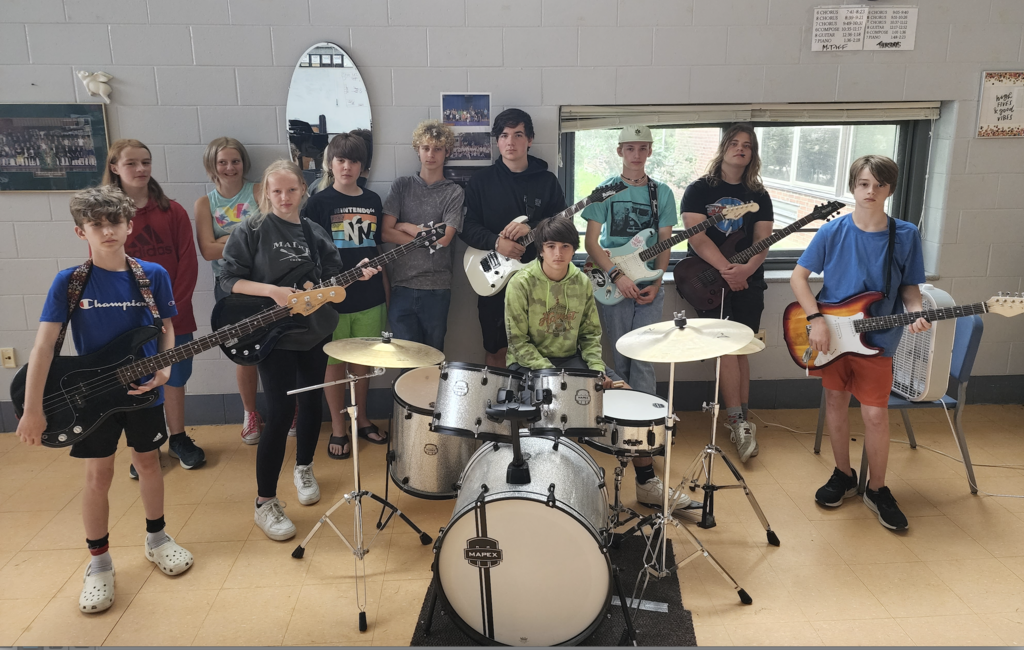 The yearbooks have arrive at MMS! Many students have preordered yearbooks. 7th and 8th grade teams will be distributing yearbooks on Tuesday. If you would like to get a yearbook but did not preorder, it is not too late. Bring $30.00 (cash or check made out to Marshwood Middle School) to Ms Gilpatrick in room 218 next week. Any questions, reach out to Ms Gilpatrick at
katie.gilpatrick@rsu35.org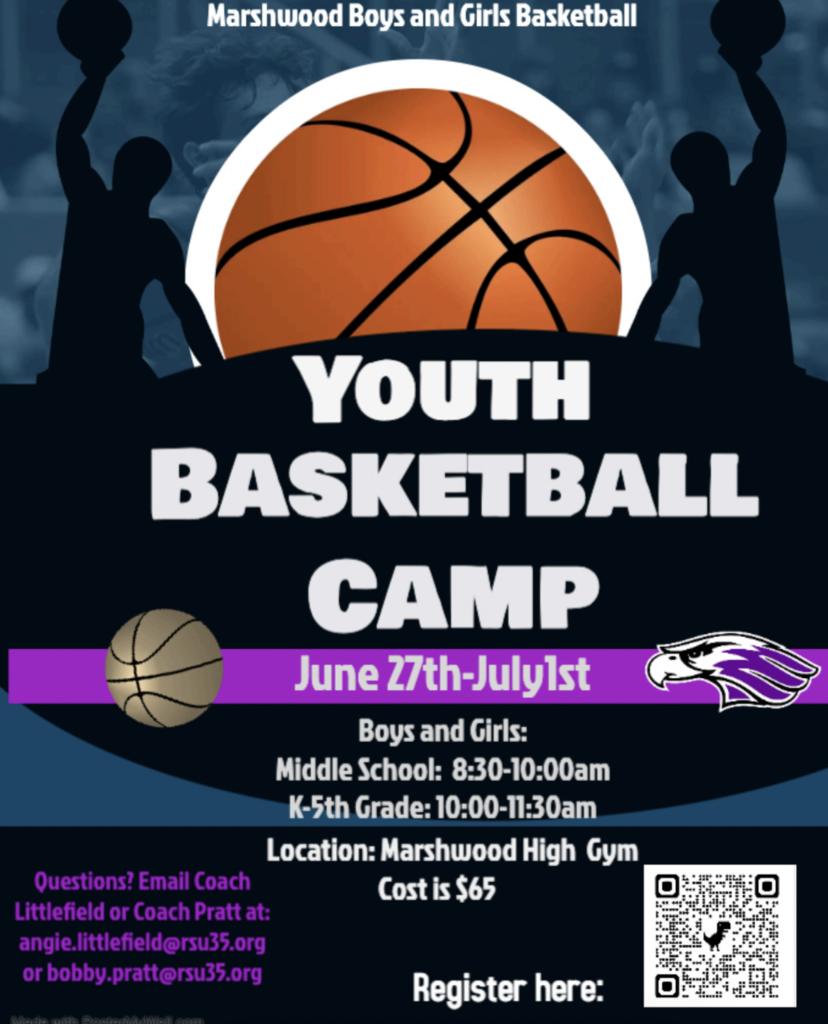 Sanford Regional Technical center is hosting a middle school summer camp program at their campus. This free 4 day camp from 6/21-6/24 offers 5 very cool topics to learn about such as law enforcement, video production, automotive maintenance, welding and auto collision repair. If interested, contact the school counselor.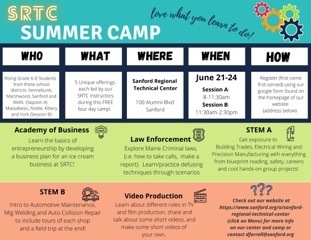 Our Marshwood Middle School Choruses present their spring concert, Not DISabilities, POSSibilities on June 7 at the High School auditorium. Songs will feature lyrics with messages of hope, resilience, strength, perseverance, and even communication through sign language. As special guests, the Marshwood Middle School Rock Band will open the concert at 7:00 pm. Come and have some fun!

Hunger Games Tournament Join in on the fun Wednesday, June 8th from 5:30-7:00 in the gym at Marshwood Middle School. Each player is asked to donate $5.00 to play. Students can get a permission slip from their Advisory teacher or from the office. Permission slips are due Wednesday, June 8th. The event is coordinated by the wonderful members of NJHS.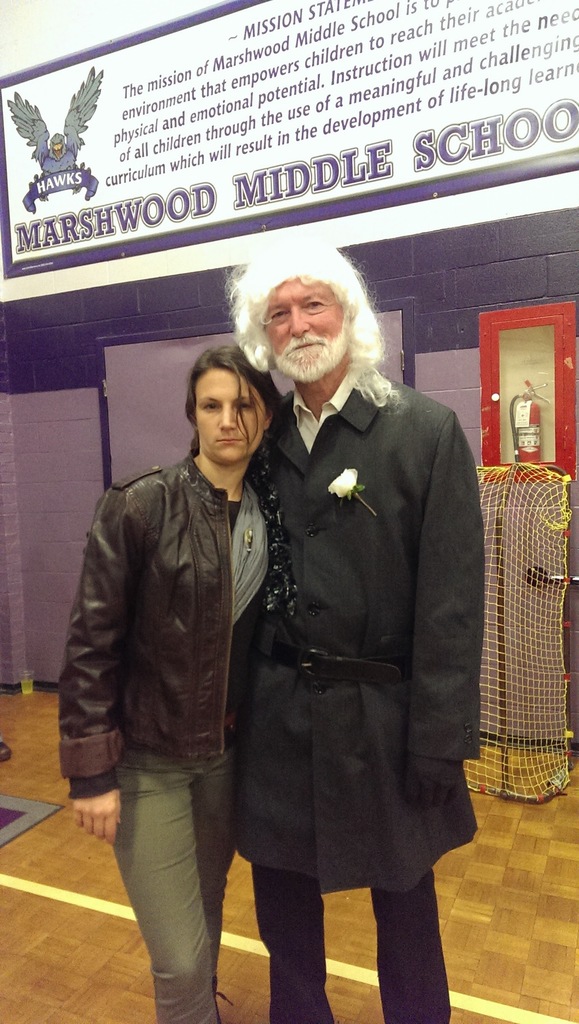 Marshwood Middle School had five students and their school counselors attend the virtual Regional Youth Summit. The training focused on "10 Tips for Staying Healthy & Well in 2022." The summit incorporated resilience, healthy coping, drug prevention, and more!

Last week the 7th and 8th graders had the opportunity to take part in the MLTI conference. The theme of this year's conference was: MLTI Launches Space2Connect! The intent of the conference theme is to reflect the many interpretations of space and connection as they relate to Maine students and their use of technology today. Students had the option to sign up for a variety of sessions some of the options included digital collage making, student podcasting and even an animation. Ms. Macedo organized the sign ups and gave t-shirts to staff and students that participated in the digital conference.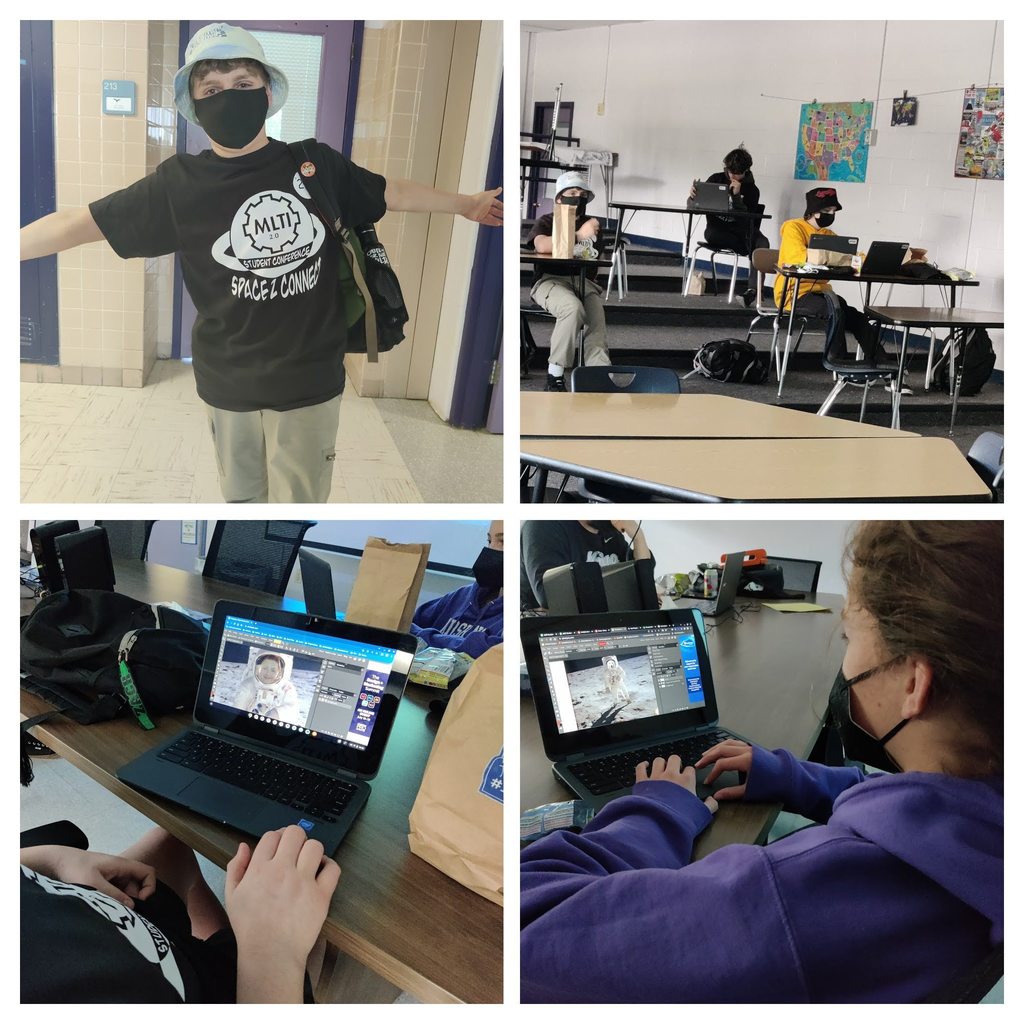 Maine School Administrative District No. 35 Link to full agenda:
https://5il.co/1bch5
Board of Directors – Regular Meeting Agenda Marshwood High School – Auditorium Wednesday, 01 June 2022 – 7:00 PM
https://www.rsu35.org/page/board-meeting-stream-information
Reminder: As of March 9, 2022 all MSAD 35 buildings recommended/optional masking indoors. 7:00 PM Call to Order Recognition of Top Ten MHS Students Honoring District Retirees

The last track and field meet was held Thursday, May 26 and the students had an amazing experience. Many students broke personal records! Thanks to our coaches Mr. Oberg, Ms. White and Mrs. Sanzone for all their energy, expertise and time.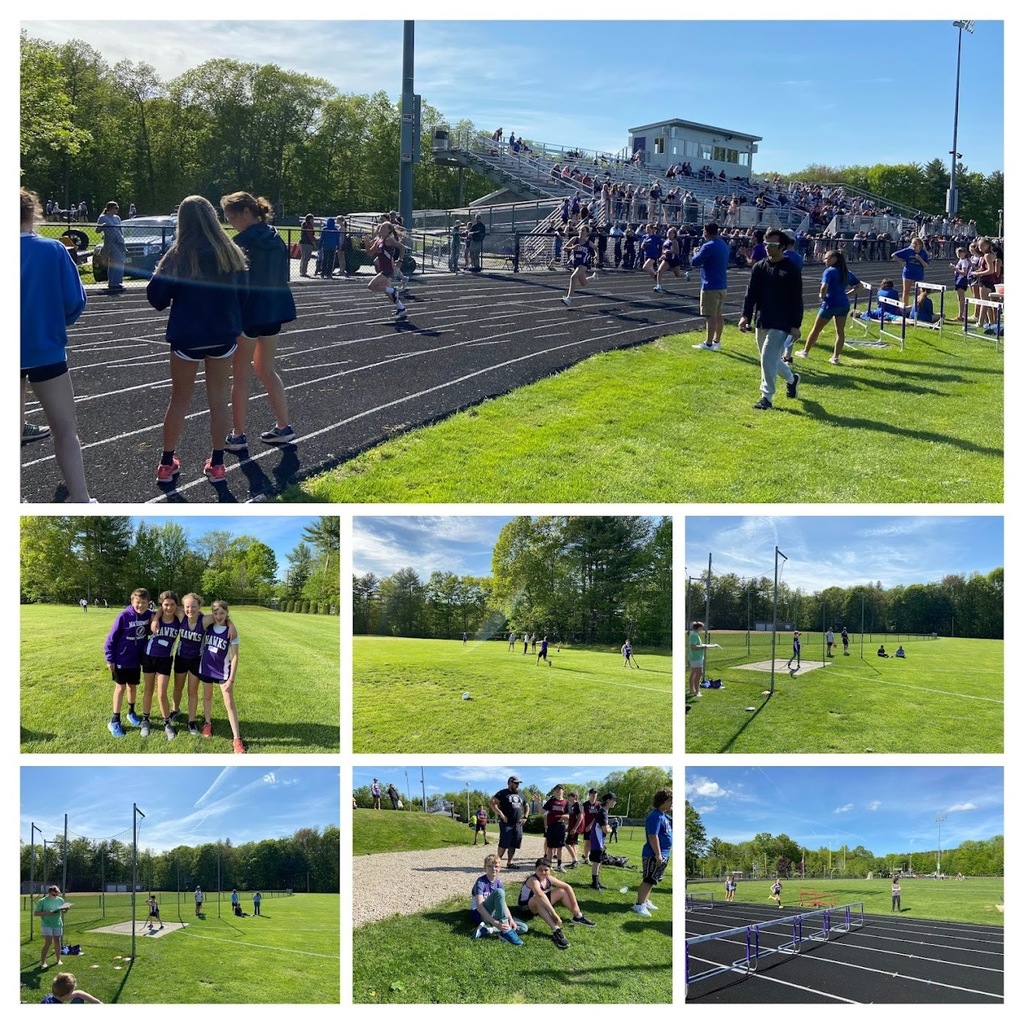 Support Marshwood Music!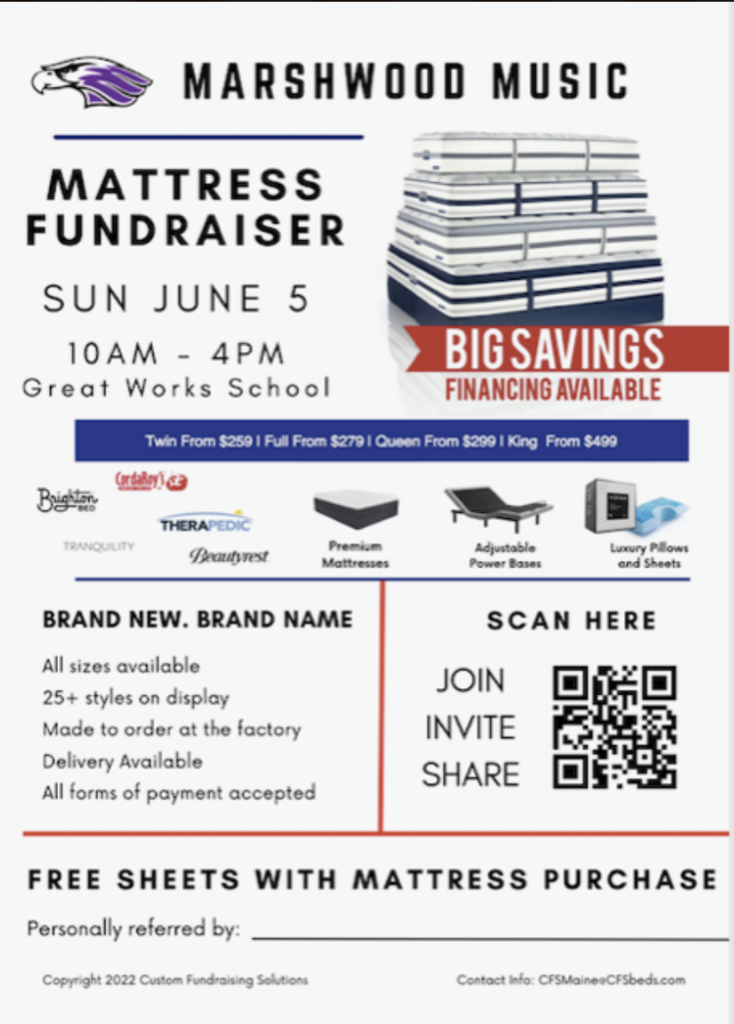 May 23, 2022 A message from MSAD 35 MAINE Dear District Families, On Friday, May 20, 2022, The J. M. Smucker Co. issued a recall of select JIF ® peanut butter products sold in the U.S. due to potential Salmonella contamination. The recalled peanut butter was distributed nationwide in retail stores and other outlets. Recalled products include the products below with lot codes 1274425 – 2140425 (to find the lot code, look alongside the best-if-used-by date). Prior to the notification of this recall, this product was served in the cafeterias at Eliot Elementary and Great Works Elementary. As soon as the cafeteria team was notified of the recall, they diligently reviewed the products in our kitchen pantries and disposed of the affected peanut butter product, following rigorous protocols for recall situations. Marshwood School District continues to serve alternative brand peanut butter and pre-packaged peanut butter and jelly sandwiches that are not part of the recall. Families with questions about the peanut butter they may have purchased from retail locations can visit the J.M. Smucker Company announcement on the FDA website. If you have further questions, please contact Karan Pfingst, Food Services Director at (207) 384-4500. Sincerely, Karan Pfingst, Food Services Director